The Corvallis Gazette-Times recently published an editorial stating that the Initiative to decriminalize psilocybin mushrooms in Oregon was "premature." This came as shocking news to those of us who have already been waiting FIFTY YEARS for the privilege of using this sort of medicine to treat our depression, especially since that waiting period wasn't put in effect by a board of impartial scientists but rather by his royal highness, Richard M. Nixon, in his attempt to crack down on dissent during the Vietnam War.
So I submitted the following "letter to the editor" to the Gazette-Times, hoping to reassure its editorial staff that their fear is misplaced.
Regarding Initiative 12: it is 50 years too LATE. In your calculus of worry, be sure to include the fact that the Drug War has deprived wounded soldiers, alcoholics and depressed patients of powerful medicine for half a century, and on the basis of a lie, namely that psychedelics are addictive (wrong) and that they have no therapeutic value (wrong again). When evaluating potential harm, please consider the vicious anti-democratic drug cartels that the war on these drugs has empowered. Look at the overall picture, and you will see that the legal suppression of psychiatric medicines is causing a bloodbath even as we speak. Remember that psychedelics were a valuable legal medicine in the 1950s, acclaimed for curing alcoholics and reaching otherwise unreachable psychiatric patients. It was only thanks to Richard Nixon's war on hippies that we came to see these substances as evil. Whatever the Initiative's negative impact, it can only be far below the abject desolation caused by Richard Nixon's Drug War, which has turned America into a prison camp and fostered torture and chaos in South America. If you want to worry about something, worry about the collateral damage that the Drug War has been wreaking now for half a century by rendering therapeutic medicines illegal. It's about time that Americans worried about that.
December 14, 2018
My Drug War Alternative
Given that it's long since time to end Richard Nixon's bigoted and ignorant war on drugs, here is an easy four-step process for replacing it with a sane and humane alternative.
1) Make possession of all illegal drugs a misdemeanor. As Portugal did successfully over 15 years ago
2) Make most currently illegal drugs available via prescription. Opium, psychedelics, MDMA, etc.
3) Change the psychiatric project from "curing" so-called mental illness to treating its symptoms. (see below)
4) Rewrite the pros and cons of illegal drugs -- from a scientific rather than a political point of view.
The rationale for point number three is philosophical in nature and follows below for those who are interested.
The current psychiatric goal is to find a silver bullet for mental illness. This has led psychiatry racing toward a disastrous dead end, for their patients and for psychiatry as a profession. Psychiatry is literally running out of ideas.
Take me, for instance. As a chronically depressed patient for the last 25 years, psychiatry now has literally nothing to offer me except inadequate and ultimately mind-muddling SSRIs, and specifically the highly addictive Effexor. Out of the vast pharmacopeia on Planet Earth, this is all that psychiatry can offer me: one drug: Effexor.
Why? Because in its attempt to appear "scientific," psychiatry has insisted for the last 50+ years on curing a supposed illness rather than making a patient feel better. Meanwhile they've launched a full-court PR press with Big Pharma money to claim, falsely, that SSRIs correct a chemical imbalance in the brains of depressed patients. Although author Robert Whitaker has demonstrated this claim to be false, we have to ask ourselves: even if this WERE true, how come folks like myself are more depressed now than they were 25 years ago when they first began their SSRI use?
Meanwhile, why is psychiatry so dismissive of drugs like opium and MDMA? These substances, after all, have a clear track record of making users feel better when used wisely. In the past, I would have said that psychiatry does not want me to get addicted to such drugs and is therefore refraining to use them in a therapeutic setting, but this is clearly not the case, since Effexor is one of the most addictive drugs on the planet, notwithstanding psychiatry's condescending newspeak in which they talk about "maintenance therapy" instead of "addiction" when it comes to SSRIs. If psychiatry has no scruples about addicting me to Effexor, why are they so squeamish about the mere possibility of addicting me to opium?
Of course, the psychiatrist would say that such drugs only make me feel good by treating symptoms. But so what? It is precisely by thus feeling good that I thrive and find meaning in my life-- which in turn IS treating my depression in real-time.
But again, psychiatry's goal is NOT to make me feel good. (We might well guess this fact in light of the irrational knee-jerk revulsion that psychiatrists express for the so-called "Dr. Feelgoods" of the world.) Psychiatry cum science is dedicated instead to treating depressed human beings as chemical agglomerations in need of some rationally derivable chemical fix. So while I'm moaning in a corner, they're looking in their microscopes muttering:
"No, Brian, SSRIs are the logical way to cure you. If you still feel poorly after taking these scientific nostrums of ours, then, how can I put this: your emotions are simply making a mistake -- don't ask me how."
But once we've convinced psychiatry to see the patient as a person again, we still need to clarify our muddle-headed thinking about illegal drugs. We have been bamboozled by 50 years of politically-inspired trash talk about the various chemical substances in question here.
Mention the word "opium," for instance, and we think of drug dens and suspicious-looking Asians. But when looked at unemotionally, without the baggage of the drug war mentality, we discover that opium is LESS addictive than most SSRIs -- and that addiction can be avoided entirely merely by avoiding daily usage of opium for more than a few days at a time. (Who knew? We were too busy feeling the obligatory disgust for opium that we never bothered to check!) Nor is there evidence of long-term physiological damage from the continued use of opium. Even should addiction intervene, for all its horrors, it can be overcome far more quickly than an addiction to SSRIs (days versus months or years).
Yet the drug war mentality says: "OPIUM??? AWFUL!!!" It's simply a non-starter in a therapeutic setting.
Of course, in a sane world, the psychiatrist would be able to prescribe opium to his or her depressed patient. But to repeat: psychiatry today is not about making the patient feel good: it's about correcting supposed chemical imbalances, since only by pursuing such an approach can the psychiatrist feel themselves to be as "scientific" (read "materialistic") as their big brother sciences such as Physics and Chemistry.
Result: depressed patients like myself remain depressed in order to feed the ego and the pocket book of the psychiatrist.
RECAP of My Drug War Alternative
1) Make possession of all illegal drugs a misdemeanor.
2) Make most currently illegal drugs available via prescription.
3) Change the psychiatric project from "curing" so-called mental illness to treating its symptoms.
4) Rewrite the pros and cons of illegal drugs -- from a scientific rather than a political point of view.
*for more politically incorrect information about opium, see Jim Hogshire's courageous book entitled "Opium for the Masses"
How many people know that hemp, coca, and the opium poppy are ordinary plants, understand how they became transformed into dreaded 'dangerous drugs,' and realize that in losing our rights to them we have surrendered some of our most basic rights to property? -'Our Right to Drugs', Thomas Szasz
Follow by subscribing on Reddit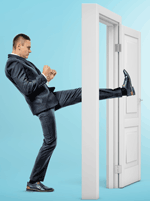 kick in door to return to top of page
JACKBOOT THEATER:
click here to watch your DEA at work, blocking therapeutic drug research and arresting citizens
who are trying to improve their lives with natural medicines
contact quass@quass.com
November 14, 2018
Notice of Scam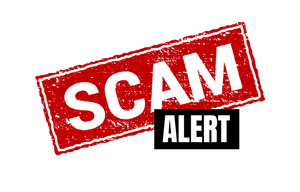 You may have heard discussion of a so-called DEA, or Drug Enforcement Agency, that was purportedly created to keep America safe from harmful drugs. Be warned: This agency is a scam. It claims to protect society while it is actually blocking research on valuable health therapies based on fear-mongering and lies.
This agency has been fighting tooth and nail to keep psychedelics on their so-called list of Schedule I drugs for almost 50 years now, meaning that those drugs cannot even be investigated for therapeutic potential, unless a researcher jumps through a circus full of hoops and risks the loss of their reputation in the scientific community, so great is the stigma that this agency has cultivated with respect to these potential therapeutic godsends.
Make no mistake: This "DEA" is a liar. It justifies its prohibition of psychedelics on the grounds that they are subject to abuse and have no probable therapeutic benefit, both of which claims are abject lies. Moreover, the very fact that the DEA "schedules" drugs is a clear conflict of interest, given the fact that the agency's job is to enforce drug laws, a workload that would decrease significantly were drugs to be scheduled rationally and without hysteria and lies.
If you come into contact with employees of this organization, do not attempt to confront them. They are armed to the teeth and will gladly ruin your life rather than renounce their anti-scientific plan to deprive you of powerful medicines. (Remember: their main job is to fill up U.S. prisons to the bursting point.) But if they challenge you, be sure to "lawyer up." This organization was created by Richard M. Nixon, after all, and as such is not going to be particularly interested in any rational arguments on your part.
And don't bother waxing philosophical with them about your right to control your own consciousness. Their response could very well be: "Hands on your head!" as they rough you up and stick the muzzle of an M4 carbine in the small of your back. Yes, this sounds like sheer fantasy in a free and open society, but have no illusions: this is actually how this so-called DEA works. Don't let the otherwise progressive trappings of modern Western society fool you! This DEA racket will gladly ruin your life one way or another: either by depriving you of crucial medications via bogus scheduling protocols or by imprisoning you for life should you seek to obtain such substances on your own.
Q: What has three letters and ruins the lives of people who want to maximize their potential using time-honored natural plants?
A: The DEA.
Follow by subscribing on Reddit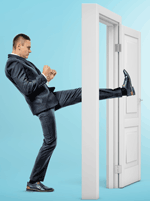 kick in door to return to top of page
JACKBOOT THEATER:
click here to watch your DEA at work, blocking therapeutic drug research and arresting citizens
who are trying to improve their lives with natural medicines
contact quass@quass.com