AbolishTheDEA.com
December 22, 2018
How the DEA determines if a religion is true
by Ballard Quass
after two millennia of disagreement on that subject among philosophers and theologians




DEA makes exceptions for religious practices that they determine to be genuine. This raises an interesting question: how precisely does the DEA determine something that even great philosophers across the ages have been unable to agree upon, namely, which religions are genuine and why?

Not to worry. I have uncovered a government form that is apparently used by the DEA to make precisely the sort of metaphysical determinations mentioned above. So, theologians, take note: Here's what the DEA will be looking for should you ever happen to adhere to a religious belief whose ceremonials involve the use of plant life that the DEA has seen fit to criminalize.




DEA Form 8011-B-C-1
Guidelines for determining the veracity of a religious belief
In determining the authenticity of a religious belief, the DEA agent in charge shall consider the following points:
1) Is the claimant snickering at any time during the application process? If so, claim should ordinarily be rejected-- since we all know that real religion is a serious matter.
2) Is the claimant prone to excessive partying? This is often a red flag indicating that the exception seeker equates religion with hedonism, which again is against the Protestant Ethic -- er, I mean, the U.S. Government's ethical code of conduct, of course.
3) Does the claimant's religion accept (or plan to accept) "worshipers" from out of state? This is often a red flag, since it is well known that real religions -- with the possible exception of Rock Church -- are somewhat stodgy, formal affairs that are unlikely to inspire long-distance fidelity in the absence of questionable incentives. This in turn suggests that a large percentage of such a "church's" commuters will be winking lasciviously en route, salivating in anticipation of a tawdry "
high
," rather than rejoicing in the Blood of Our Redeemer, Jesus Christ, Our Lord and Savior, without whom -- er, I mean as just one bona fide above-board REAL honest-to-God religious example, of course.
4) Does the claimant harp on and on about the fact that alcohol is addictive and kills thousands of people every year while we at the DEA are criminalizing plants that have been used for centuries in therapeutic ceremonies? Does he or she point out that LSD was used successfully to cure alcoholics, by no less a person than Bill Wilson himself of AA, before we in our wisdom shut down such therapies? Does the claimant dare to point out that the DEA permits the peddling of highly addictive anti-depressants by BIG PHARMA, while we are shutting down research on non-addictive alternatives from nature? If so, politely remind the claimant that it is our job to determine THEIR morality, thank them very much, not the other way around.
Psst! Hey, Job Seekers...
DEA Seeking Demigod to Rule on the Validity of so-called "religions." Must be willing and able to evince inflexible certainty on a topic that the world's greatest thinkers have disagreed about for millennia, namely what constitutes a true religion.
Buy my book, The DRUG WAR COMIC BOOK -- containing over 100 op-ed pictures that skewer the Drug War every which way to Sunday!
Watch Drug War Television










For the latest essays on the disgraceful Drug War, visit my Drug War Philosophy Reddit page.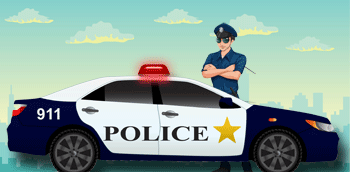 Are you wondering why I stopped you? Well, aside from the fact that you're Black, of course. No, seriously, seriously! (Sorry, my mom always said I should have been a comedian.) I stopped you to give you a warning. No, not about your dodgy right headlight (tho' you really should get that fixed). I wanted to warn you that this website is all about criticizing the willful ignorance of society when it comes to so-called "drugs." It is not -- I repeat NOT -- about encouraging either "drug use" or the LACK of "drug use." Ya feel me? It's about encouraging EDUCATION about substances rather than DRUG WARRIOR DEMONIZATION of substances.
Got it? Okay, repeat after me, then: THIS WEBSITE IS ABOUT ENCOURAGING EDUCATION ABOUT SUBSTANCES RATHER THAN DRUG WARRIOR DEMONIZATION OF SUBSTANCES!!!
So if you're contemplating using anything from table salt to heroin, you've come to the wrong site. The author is neither a doctor nor a pharmacologist. This is a philosophical website, not a practical website. You dig me? You need to study up on any and all substances using reliable sources: don't get your medical opinions about specific substances from a philosophy website like this one, for Peter's almighty sake! Ya feel me? Is the copper right or is the copper right?
Now, be on your way -- unless, of course, you're Black, in which case, get out of the car this instant and put your hands on the top of my vehicle! Move! Move! Move! Papa's gonna rough you up a bit. (Tee-hee.)
Just kidding. I really should have been a stand-up comedian, you know.
And get that right headlight looked at, ya numbskull!
Whoo-hoo!
Combatting Reddit Nonsense about 'drugs'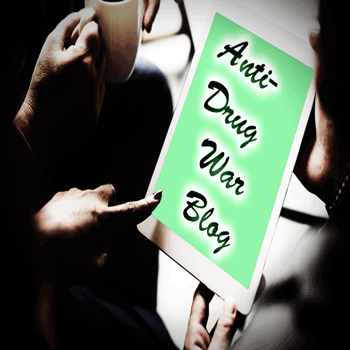 All Essays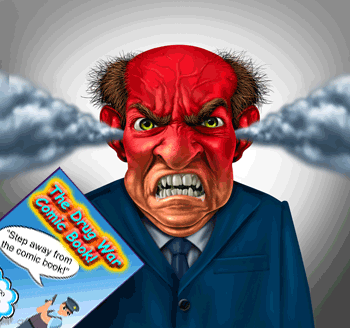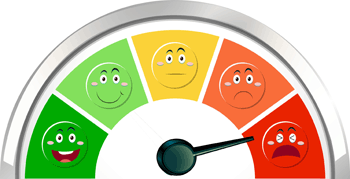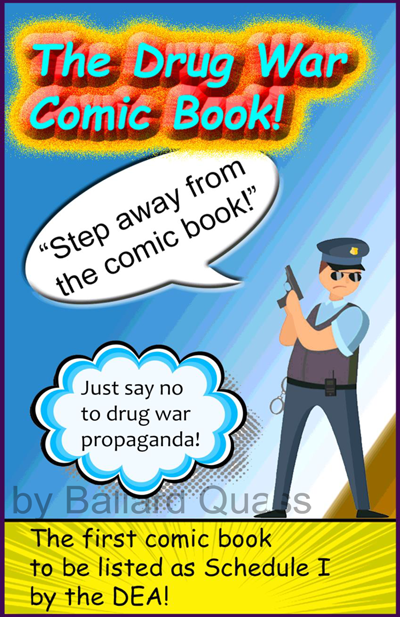 Sample pics from book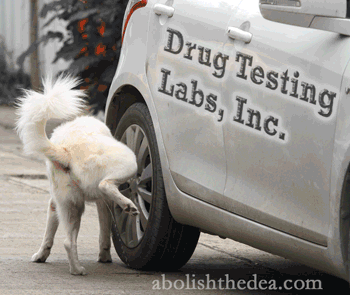 Bone up on slam-dunk arguments against the drug war, starting with the fact that it was a violation of natural law to outlaw plant medicine in the first place. Check out
the site menu
for fun ways to learn more about the manifold injustice of the status quo, including many knock-down arguments never made before. Why? Because even the majority of drug-war opponents have been bamboozled by one or more of the absurd assumptions upon which that war is premised. See through the haze. Read on. Listen on. And Learn how tryants and worrywarts have despoiled American freedom, thereby killing millions around the world, totally unnecessarily, ever since the fateful day in 1914 when ignorant America first criminalized a mere plant -- and insisted that the rest of the world follow suit or else -- an act of colonialist folly unrivaled since the days of the genocidal Conquistadors.