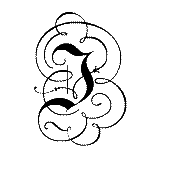 just ran across a 2011 publication called "Children of the Drug War," which tells how many countries outlaw morphine for pain relief and palliative care, thus causing thousands of young children with fatal diseases to suffer unnecessary pain.
This is the kind of fact that the modern media studiously keeps from the public, because they see their job as enforcing the drug-war narrative that we must demonize substances rather than learn about them and use them wisely for humanity. Another such fact is that the military anti-drug operations we carry out overseas leave behind thousands of Drug War orphans -- but American politicians are so hellbent on demonizing inanimate and amoral medicines that they can sleep at night.
I have not yet read the work in question, partly because I have not yet had time and partly because reading such works for me is like listening to a school marm drag her nails across a chalkboard.
But I will do my best to "man up" and read the multi-author document as soon as possible, so that I can begin speaking truth to power over the outrages that I find revealed therein.
This is why I say that investigating the details of the Drug War is like peeling back a rotten onion. Just when you think you have discovered the worst possible effect of the Drug War, you find yet more: in this case, the fact that dogmatically heartless American politicians are advancing a policy that willfully denies godsend pain medicine to dying children.
Children of the Drug War
More Essays Here

essays about
DRUG WAR AND KIDS
Why DARE should stop telling kids to say no
Teenagers and Cannabis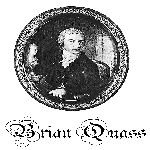 You have been reading essays by the Drug War Philosopher, Brian Quass, at
abolishthedea.com
. Brian has written for Sociodelic and is the author of
The Drug War Comic Book
, which contains 150 political cartoons illustrating some of the seemingly endless problems with the war on drugs -- many of which only Brian seems to have noticed, by the way, judging by the recycled pieties that pass for analysis these days when it comes to "drugs." That's not surprising, considering the fact that the category of "drugs" is a political category, not a medical or scientific one.
A "drug," as the world defines the term today, is "a substance that has no good uses for anyone, ever, at any time, under any circumstances" -- and, of course, there are no substances of that kind: even cyanide and the deadly botox toxin have positive uses: a war on drugs is therefore unscientific at heart, to the point that it truly qualifies as a superstition, one in which we turn inanimate substances into boogie-men and scapegoats for all our social problems.
The Drug War is, in fact, the philosophical problem par excellence of our time, premised as it is on a raft of faulty assumptions (notwithstanding the fact that most philosophers today pretend as if the drug war does not exist). It is a war against the poor, against minorities, against religion, against science, against the elderly, against the depressed, against those in pain, against children in hospice care, and against philosophy itself. It outlaws substances that have inspired entire religions, Nazi fies the English language and militarizes police forces nationwide. In short, it causes all of the problems that it purports to solve, and then some, meanwhile violating the Natural Law upon which Thomas Jefferson founded America.
If you believe in freedom and democracy, in America and around the world, please stay tuned for more philosophically oriented broadsides against the outrageous war on godsend medicines, AKA the war on drugs.
Site and its contents copyright 2023, by Brian B. Quass, the drug war philosopher at
abolishthedea.com
. For more information, contact Brian at quass@quass.com.