AbolishTheDEA.com
August 6, 2020
How the Monticello Foundation betrayed Jefferson's Legacy in 1987
by Ballard Quass
open letter to the 'Sites of Conscience' website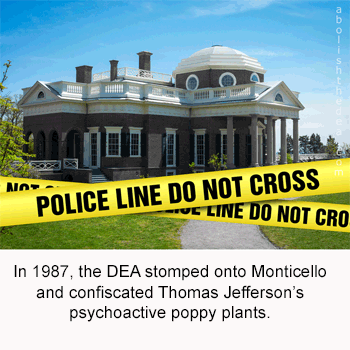 PROTEST: CONTACT THE MONTICELLO FOUNDATION TO PROTEST THE FACT THAT THEY SOLD OUT THOMAS JEFFERSON BY LETTING THE DEA STOMP ONTO MONTICELLO AND CONFISCATE THE FOUNDING FATHER'S POPPY PLANTS in violation of the Natural Law upon which Jefferson founded America.



SAMPLE PROTEST MESSAGE (the one the author posted in the Monticello Foundation's comment form on October 2, 2020)

For shame! The ghost of Thomas Jefferson was weeping when you guys let the DEA stomp onto Monticello in jackboots and confiscate his poppy plants. That was a coup against the natural law upon which Jefferson founded this country. The Drug War is a racially motivated Christian Science coup against Natural Law. You are no longer a "SITE OF CONSCIENCE" until you fight back on behalf of Jefferson's confiscated poppies!




NOTE: In 1987, the Monticello Foundation invited the DEA onto Jefferson's estate so that they could confiscate the ex-president's psychoactive poppy plants. This was a silent coup against the whole notion of Jeffersonian democracy, according to which human beings have basic freedoms that government cannot usurp on the basis of common law. If any body ever "turned over in its grave" it was the body of Thomas Jefferson in 1987 when his garden was invaded by jackbooted DEA agents, making a beeline for his poppy plants. Yet this shameful event is not even mentioned on the Monticello Foundation's website.

To belatedly protest this situation, the author sent the following e-mail to a non-profit coalition that currently lists Monticello as a "Site of Conscience," a place where visitors are invited to "make connections between the past and related contemporary human rights issues." He pointed out that Monticello is no longer worthy of the label "Site of Conscience" since it has violated the principles that it is meant to be safeguarding and then covered up that violation by failing to even mention it on their Monticello-related websites.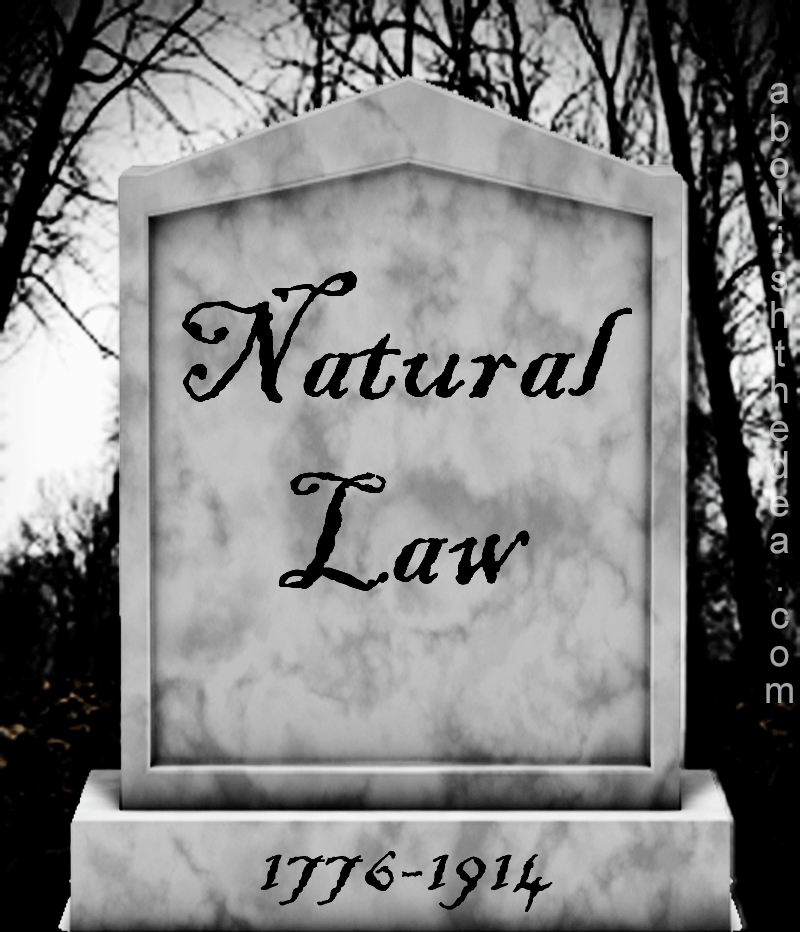 Dear Sir or Madam:

If Thomas Jefferson's life had any significance, it was because he championed a government under which individuals had certain rights that government could not take away. Yet, in 1987, America's DEA stomped onto Monticello and confiscated Thomas Jefferson's poppy plants -- and the Monticello Foundation said nothing about it. To this very day, they completely ignore that outrage on their website.

And yet Monticello is a SITE OF CONSCIENCE???

The Drug War outlaws the scientific investigation of hundreds (if not thousands) of plants and arrests people for merely touching plants of which politicians disapprove. This is a clear violation of Natural Law, or what Cicero called "what is right according to nature." For how can it be right "according to nature" that we cannot access the plants and fungi of nature that grow at our very feet? This is a twofold violation of natural law: first, it takes away our property rights as defined by John Locke, and second it actually forbids the advancement of science, which Thomas Jefferson so vehemently promoted, being Isaac Newton's number-one fan.

What irony that the organization charged with safeguarding Jefferson's legacy should "sell out" the man that they are supposed to be honoring by allowing the DEA onto Monticello to steal Jefferson's poppies in violation of natural law, natural right, and common sense. What a disgrace that the same organization would then rewrite history so that no one even READS about the action in question. For there is no mention of this "sell-out" on the Monticello Foundation's website. They've erased the 1987 incident from American history.

The psychoactive poppy plant has been used responsibly by non-Western cultures for millennia. But in the 1980s, the Reagan-Bush Drug War was in full bloom, and the Monticello Foundation silently yielded to the immense pressure to have Jefferson's poppy plants removed from the ex-president's estate. This was a silent coup against the principles on which America was founded. Please remind the Monticello Foundation of this fact and require them to acknowledge their 1987 actions, both on their website and at Monticello itself, as a condition of their continued listing as a "site of conscience."

You say that a Site of Conscience is "a place of memory." Why then would you support a site like Monticello whose guardians have rewritten history in order to make us forget - to forget how the foundation itself "sold out" the principles of the very man that they are supposed to be honoring?

CANDO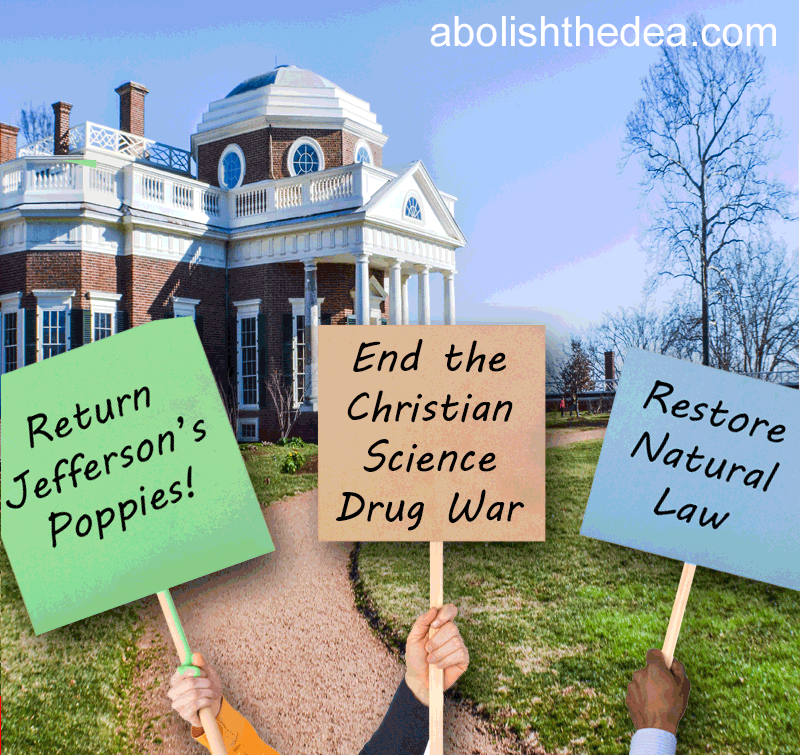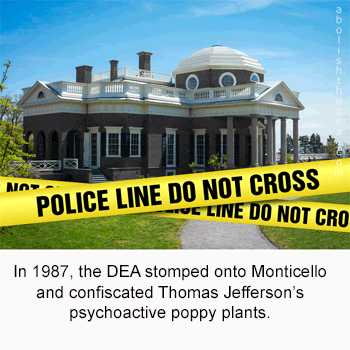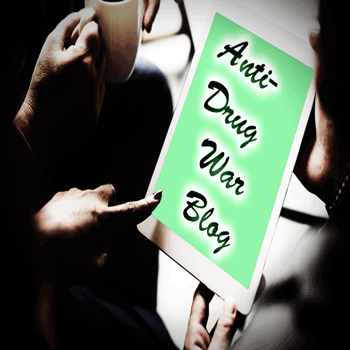 All Essays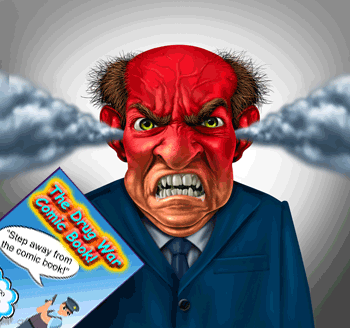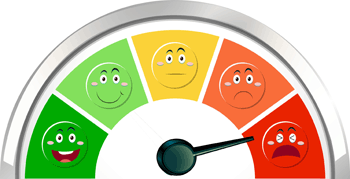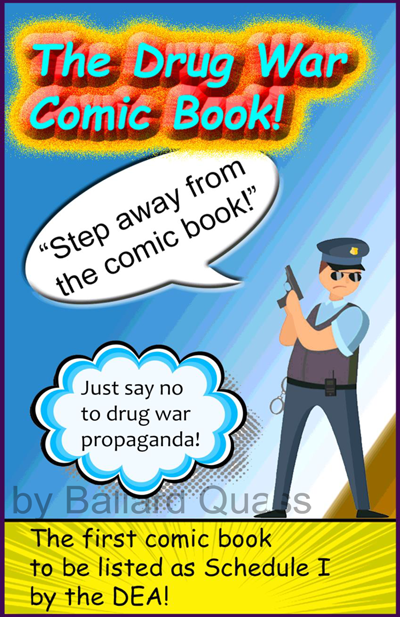 Sample pics from book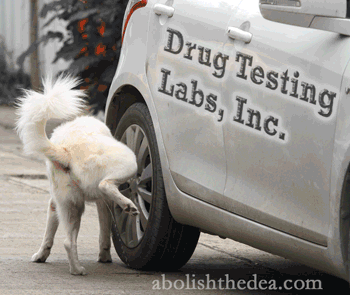 Bone up on slam-dunk arguments against the drug war, starting with the fact that it was a violation of natural law to outlaw plant medicine in the first place. Check out
the site menu
for fun ways to learn more about the manifold injustice of the status quo, including many knock-down arguments never made before. Why? Because even the majority of drug-war opponents have been bamboozled by one or more of the absurd assumptions upon which that war is premised. See through the haze. Read on. Listen on. And Learn how tryants and worrywarts have despoiled American freedom, thereby killing millions around the world, totally unnecessarily, ever since the fateful day in 1914 when ignorant America first criminalized a mere plant -- and insisted that the rest of the world follow suit or else -- an act of colonialist folly unrivaled since the days of the genocidal Conquistadors.