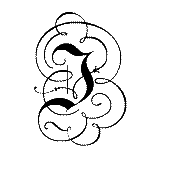 began reading Gabor Maté's popular book on addiction yesterday ("In the Realm of Hungry Ghosts") but gave it up in disappointment after the first 20 pages convinced me that the author was in the thrall of not only Drug War propaganda, but also of the propaganda of Big Pharma as well. My original interest in the book was prompted by the story of his use of ayahuasca to treat addicts and the predictable state suppression that it brought about as Canada attempts to keep in lockstep with America's anti-patient war on mother nature's plants, more commonly (and misleadingly) referred to as the Drug War. But if we want countries like Canada to change their policies on these topics, we have to see through the Drug Warrior lies and assumptions to what's really going on, and Maté seems to be just as blinded on this topic as virtually everyone else in mainstream Western society.
First of all, the very use of the term "addiction" invites us to moralize and pry into a user's past to investigate their inner demons. But this judgmental word, "addiction," only came into fashion with the Drug War itself, before which opium enthusiasts, for instance, were merely designated neutrally as "habitues" when they used the drug with a frequency that rendered withdrawal difficult. The judgemental term "addiction" is attractive to Westerners because it helps us Medicalize what we consider to be "the drug problem" - but Gabor's notion that virtually all addiction (i.e. habituation) can be traced to inner pain is just plain wrong. Was Benjamin Franklin dealing with inner pain when he liberally availed himself of opium? Was Sigmund Freud dealing with inner pain when he used massive amounts of cocaine? Was Richard Feynman dealing with inner pain when he casually popped pills that we would derisively refer to today as "speed"? Is a blues musician, for that matter, dealing with inner pain when he or she uses daily marijuana in order to "keep in the groove"?
Let's be honest: the real crime of folks like Franklin, Freud and Feynman is that they self-medicated. They had the gall to bypass the medical establishment which claims to have a monopoly on deciding when and how a human being should adjust their mood.
So this is the first mistake that Gabor makes: he is simply wrong that all (or even most) addiction can be explained by a person's inner pain.
But Gabor compounds this error by his apparent blindness to the great addiction crisis of our time. I say "apparent blindness" because the first 20 pages of his highly praised book on addiction says absolutely NOTHING about this massive addiction: namely, the fact that one in eight American males (and one in four American females) are addicted to Big Pharma medications, antidepressants and benzodiazepines (and I'm sure there are comparably egregious statistics among Maté's fellow Canadians). Is the take-home message from this stealth drug crisis merely that large segments of the American population are dealing with inner pain? No. The take-home message is that Big Pharma is cranking out highly addictive medications while simultaneously suborning the medical world into remaining silent about the overmedicated dystopia that it is thereby creating.
On the disingenuous distinction between addiction and chemical dependency.
The problem is that Maté, like most Western academics, seems to think that there's a meaningful difference between "addiction" and "chemical dependency." According to this line of reasoning, substances like heroin truly addict you and are therefore "drugs," while substances like antidepressants merely render you chemically dependent and are therefore "medications." But the supposed differences here are largely illusory, especially from a user point of view. To see why, let's examine Webster's definition of the term "addiction":
Addiction: The compulsive uncontrolled use of habit-forming drugs beyond the period of medical need or under conditions harmful to society.
One could argue that the antidepressant user is not compulsive and does not behave in an uncontrolled fashion. Yes, but why is that so? That is so because the supply of medication is always forthcoming. A patient in need of an SSRI is never told by the pharmacist that the supply will be delayed due to the recent arrest of a drug runner. Nor does a pharmacist ever "top off" the contents of an SSRI capsule with boric acid or baby powder as a cost-saving measure. And so we're unlikely to see ragged-out white collar workers, sweating and puking on the streets because they're going cold turkey on an anti-depressant or have consumed tainted product. The safe and pristine supply of their go-to drug is guaranteed and, as they're admonished by their own doctor to take the drug for life, withdrawal symptoms never have a chance to occur, least of all in public venues where we can see the cramping and vomiting and think to ourselves, as we do of the strung-out heroin addict: "Tsk-tsk, that poor SSRI addict!"
And so SSRIs do not meet the criterion of "addiction" according to which they must be used "beyond the period of medical need," but this is only because the doctors who prescribe them claim that the period of medical need never ends, which is a very convenient claim indeed, considering that these drugs, which were originally meant for short-term use only, have since proven to be highly habit-forming.
And so, nit-picking aside, the daily use of antidepressants seems to qualify as an addiction according to Webster's Dictionary - until, that is, we read the final subjective criterion of the definition, namely that addiction occurs "under conditions harmful to society."
Here we come to the truth about addiction: it's a pejorative and subjective term, used only in connection with substances that we as a drug-warrior society have decided to denigrate and demonize as harmful. There is therefore a kind of political agenda behind the use of the term "addiction," that is, to implicitly demonize certain plant medicines (namely the illegal ones) while implicitly canonizing others (legally synthesized antidepressants and benzodiazepines). A society that is free of drug-war presuppositions, however, would simply class all psychoactive substances as psychoactive substances and treat them all equally according to the objective and statistical threats that they pose to an unwary user. Instead, we give Big Pharma a free pass to wreak damage with its "medicines," while we wave a disapprobatory finger in the face of those who use "drugs" like heroin. Meanwhile, we fail to register the fact that many of the latter "drug" users could live just as happily in society as their antidepressant-using neighbors, were their drug supply rendered as safe and reliable as that of their law-abiding fellows.
Of course, many people are fed up with being dependent on a given psychoactive substance, precisely because of the dependency itself. But here we encounter another drug-war bias in the way that we think about such topics. Drug Warriors will loudly decry the mere potential of addiction that certain illegal substances might seem to pose, but, like Maté himself in the opening of his book on this subject, they say absolutely nothing about the great dependency of our time: the fact that 1 in 8 American males and 1 in 4 American females are addicted to legal antidepressants, with similar numbers around the globe, at least in Western countries.
For my part, I've always thought that the worst part about an addiction was that it forced me to rely on other people. Yet I find that almost no one -- neither Drug Warriors nor psychiatrists - has a problem with the fact that my addiction to Effexor has made me reliant on prescribing psychiatrists and has thus turned me into an eternal patient and a ward of the state. Talk about disempowering. I have to travel 40 miles every three months to meet with a psychiatrist in a mental health clinic for a half-hour in order to tell him how I feel. God, I've been a patient for 40 years, what business is it of his???
This is why I make the following otherwise unheard-of claim: that not only can a so-called "drug user" be said to be "self-medicating," but he or she is often right to do so. Consider the options, after all, for someone who desires psychological healing. They can...
One:
take the legal route, and become addicted for life to a drug that conduces to anhedonia, for which they will have to make regular pilgrimages to a mental health clinic, in order to receive a three-month drug supply for which they will have to pay dearly, all the time being reminded by this time-consuming rigamarole that they are an eternal patient and a ward of the state...
Or they can...
Two:
Buy a psychoactive plant medicine on the black market and, if they've done their research and been lucky, get their head screwed back on straight inexpensively and without having been turned into an eternal patient by doing so.
Ironically, under the Drug War's starkly limited psychoactive pharmacopoeia of addictive pills, it almost seems like going the legal route would itself be a sign of mental illness, or at least of pathologically poor judgment.
My goal here is not to slam talk therapy per se, nor to deny that Gabor makes great progress with his patients. But the fact that he's been stymied in that goal by the Drug War itself means that it's imperative for him and other professionals like him to start seeing through the mist of Drug Warrior lies (the hypocrisy, the newspeak, and the hidden premises) and see clearly what is going on in the world with respect to psychoactive substances, their regulation, and the dilemmas that these legal circumstances pose for well-intentioned people who just want peace of mind without being treated like criminals by law enforcement (or being derisively dismissed as self-medicators by psychiatrists). Only by divining and then shunning the many false Drug War assumptions can we disenchant the world from the spell of that anti-patient and violence-causing crusade.
Meanwhile, we should stop imputing pathology to drug users merely because they have chosen to buy plant medicines that have been unjustly proscribed by politicians, and in violation of natural law at that, especially when the drug user's alternative was to turn his or herself into an eternal patient, forced to visit a therapist every three months of their life and, like the Ancient Mariner, recite the same old personal narrative on every demoralizing visit.
AUTHOR'S NOTE: Of course, Gabor has grabbed onto part of the truth. The Drug War does stop us from dealing with the underlying conditions that often lead to dysfunctional behavior. This makes it a godsend for conservatives, because if we weren't seeing everything through the lens of the Drug War, we'd have to deal with the great inequities of modern social life in terms of education and opportunities. And the Drug War has worked incredibly well for conservatives in this regard. It's no coincidence that the death of '60s idealism coincided with the creation of the DEA and the ascendancy of Drug War conservatives like Ronald Reagan, folks who wanted guns and business to be as unregulated as possible while they yet prosecuted an unprecedented crack down on mere possession of psychoactive plants. They wanted capitalism that was unfettered by the idealistic visions that tended to arise from expanded consciousness. So they simply made expanded consciousness a felony, to ensure their political hegemony by force of law.
Nor do I scorn Gabor's psychotherapeutic approach, an approach which I trust will be infinitely more fruitful in the future when it is aided by some of the psychoactive plant medicines that modern psychiatrists have dutifully ignored to date in deference to the Christian Science imperative of the Drug War.
Gabor's mistake, I believe, is to automatically associate illicit drug use with pathology -- when, as I've attempted to show above, there are many rational reasons why a thoughtful human being in search of mood medicine would seek a black-market alternative to the psychiatric status quo, a status quo that would otherwise turn him or her into an eternal patient and thus a ward of the health care state, destined to spend a life-time being emotionally catechized by strangers in order to receive yet another "fix" from Big Pharma's expensive, limited, and highly addictive pharmacopoeia. Indeed, if Gabor is in search of pathology, he may well find more of it in Americans who placidly submit themselves to such a life-sapping and disempowering status quo, since the ready acceptance of such a scheme, as legal as it might be, would seem to signal a poor self-image and masochism -- or at very least an inability to clearly see how the Drug War is depriving him or her of chemical godsends that might otherwise have afforded emotional salvation.
The Links Police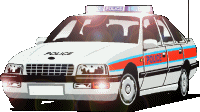 Do you know why I stopped you? That's right, I profiled you as a probable druggie. Pardon me while I search for some plausible reason to rifle through your car. Sadly, your tail lights all seem to be in order... While I'm nosing about like a noxious busybody, do me a solid and check out these additional essays on the topic of addiction...'
Addicted to Addiction
Addicted to Ignorance
America's Invisible Addiction Crisis
The Myth of the Addictive Personality
Why Louis Theroux is Clueless about Addiction and Alcoholism
More Essays Here

essays about
ADDICTION
The Myth of the Addictive Personality
Addicted to Ignorance
Addicted to Addiction
America's Invisible Addiction Crisis
Open Letter to Addiction Specialist Gabriel Maté
Sherlock Holmes versus Gabriel Maté
Why Louis Theroux is Clueless about Addiction and Alcoholism
Modern Addiction Treatment as Puritan Indoctrination
How the Drug War Turns the Withdrawal Process into a Morality Tale
Night of the Addicted Americans
The aesthetic difference between addiction and chemical dependency
essays about
BOOKS
'Good Chemistry' is a good Covid read
'Intoxiphobia' by Russell Newcombe
Drug War Quotes
Fifty Years of Bogus Articles about Creativity
In Praise of Augustus Bedloe
In Praise of Thomas Szasz
Michael Pollan and the Drug War
Michael Pollan on Drugs
My Conversation with Michael Pollan
Richard Feynman and the Drug War
Richard Rudgley condemns 'drugs' with faint praise
Science Fiction and the Drug War
Sherlock Holmes versus Gabriel Maté
How the Cato Institute is Bamboozled by Drug War Propaganda
The End Times by Bryan Walsh
What Terence McKenna Got Wrong About Drugs
Whiteout
essays about
RECKONING WITHOUT THE DRUG WAR
All these Sons
The End Times by Bryan Walsh
How Science News Reckons Without the Drug War
The Michael Pollan Fallacy
Obama's Unscientific BRAIN Initiative
Obama's Unscientific BRAIN Initiative
Richard Feynman and the Drug War
Brahms is NOT the best antidepressant
Open Letter to Francis Fukuyama
Open Letter to Lisa Ling
Taking the Drug War for Granted
How the Drug War Blinds us to Godsend Medicine
Unscientific American
Clueless Philosophers
How the Atlantic Supports the Drug War
A Misguided Tour of Monticello
No Drug War Keychains
The key to ending the Drug War is to spread the word about the fact that it is Anti-American, unscientific and anti-minority (for starters)
Monticello Betrayed Thomas Jefferson
By demonizing plant medicine, the Drug War overthrew the Natural Law upon which Jefferson founded America -- and brazenly confiscated the Founding Father's poppy plants in 1987, in a symbolic coup against Jeffersonian freedoms.
This is your Brain on Godsend Plant Medicine
Stop the Drug War from demonizing godsend plant medicines. Psychoactive plant medicines are godsends, not devil spawn.
The Drug War Censors Science
Scientists: It's time to wake up to the fact that you are censored by the drug war. Drive the point home with these bumper stickers.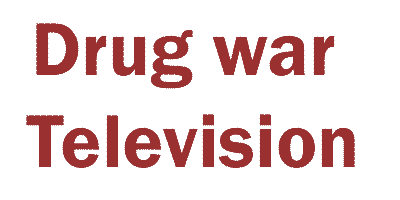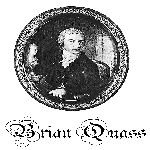 You have been reading essays by the Drug War Philosopher, Brian Quass, at
abolishthedea.com
. Brian is the founder of
The Drug War Gift Shop
, where artists can feature and sell their protest artwork online. He has also written for Sociodelic and is the author of
The Drug War Comic Book
, which contains 150 political cartoons illustrating some of the seemingly endless problems with the war on drugs -- many of which only Brian seems to have noticed, by the way, judging by the recycled pieties that pass for analysis these days when it comes to "drugs." That's not surprising, considering the fact that the category of "drugs" is a political category, not a medical or scientific one.
A "drug," as the world defines the term today, is "a substance that has no good uses for anyone, ever, at any time, under any circumstances" -- and, of course, there are no substances of that kind: even cyanide and the deadly botox toxin have positive uses: a war on drugs is therefore unscientific at heart, to the point that it truly qualifies as a superstition, one in which we turn inanimate substances into boogie-men and scapegoats for all our social problems.
The Drug War is, in fact, the philosophical problem par excellence of our time, premised as it is on a raft of faulty assumptions (notwithstanding the fact that most philosophers today pretend as if the drug war does not exist). It is a war against the poor, against minorities, against religion, against science, against the elderly, against the depressed, against those in pain, against children in hospice care, and against philosophy itself. It outlaws substances that have inspired entire religions, Nazifies the English language and militarizes police forces nationwide.
It bans the substances that inspired William James' ideas about human consciousness and the nature of ultimate reality. In short, it causes all of the problems that it purports to solve, and then some, meanwhile violating the Natural Law upon which Thomas Jefferson founded America. (Surely, Jefferson was rolling over in his grave when Ronald Reagan's DEA stomped onto Monticello in 1987 and confiscated the founding father's poppy plants.)
If you believe in freedom and democracy, in America and around the world, please stay tuned for more philosophically oriented broadsides against the outrageous war on godsend medicines, AKA the war on drugs.
PS The drug war has not failed: to the contrary, it has succeeded, insofar as its ultimate goal was to militarize police forces around the world and help authorities to ruthlessly eliminate those who stand in the way of global capitalism. For more, see
Drug War Capitalism by Dawn Paley
.
Rather than apologetically decriminalizing selected plants, we should be demanding the immediate restoration of Natural Law, according to which
"The earth, and all that is therein, is given to men for the support and comfort of their being."
(John Locke)
Selected Bibliography
Andrew, Christopher "The Secret World: A History of Intelligence" 2019 Yale University Press
Aurelius, Marcus "Meditations" 2021 East India Publishing Company
Blum, Richard "Society and Drugs" 1970 Jossey-Bass
Carroll, Lewis "Alice in Wonderland: The Original 1865 Edition With Complete Illustrations By Sir John Tenniel" 2021 Amazon
Cohen, Jay S. "For Your Own Good: The Anti-Smoking Crusade and the Tyranny of Public Health" 2011 Tarcher/Putnam
De Quincey, Thomas "Confessions of an English Opium Eater" 1995 Dover
Ellsberg, Daniel "The Doomsday Machine: Confessions of a Nuclear War Planner " 2018 Bloomsbury Publishing
Fadiman, James "The Psychedelic Explorer's Guide: Safe, Therapeutic, and Sacred Journeys " 2011 Park Street Press
Fleming, Thomas "A Disease in the Public Mind: Why We Fought the Civil War" 2014 Da Capo Press
Friedman, Milton "Wall Street Journal" 1989 WSJ
Fukuyama, Francis "Liberalism and Its Discontents" 2022 Farrar, Straus and Giroux
Gootenberg, Paul "Cocaine: Global Histories" 1999 Routledge
Gottleib, Anthony "The Dream of Enlightenment: the Rise of Modern Philosophy" 2016 Liveright Publishing Corporation
Holland, Julie "Good Chemistry: The Science of Connection, from Soul to Psychedelics" 2020 HarperWave
Huxley, Aldous "The Doors of Perception / Heaven and Hell" 1970 Penguin Books
Jenkins, Philip "Synthetic Panics: The Symbolic Politics of Designer Drugs" 1999 New York University Press
Johnson, Paul "The Birth of the Modern" 1991 Harper Collins
Leary, Timothy Ralph Metzner "The Psychedelic Experience: A Manual Based on the Tibetan Book of the Dead " 1964 University Books
Lovecraft, HP "The Dream-Quest of Unknown Kadath" 1970 Del Rey Books
Mate, Gabriel "In the Realm of Hungry Ghosts: Close Encounters with Addiction" 2009 Vintage Canada
Maupassant, Guy de "Le Horla et autres contes fantastiques - Guy de Maupassant: Les classiques du fantastique " 2019
McKenna, Terence "Food of the Gods: The Search for the Original Tree of Knowledge A Radical History of Plants, Drugs, and Human Evolution " 1992 Bantam
Miller, Richard Louis "Psychedelic Medicine: The Healing Powers of LSD, MDMA, Psilocybin, and Ayahuasca Kindle " 2017 Park Street Press
Noe, Alvin "Out of our Heads" 2010 HiII&Wang,
Paley, Dawn "Drug War Capitalism" 2014 AK Press
Pinchbeck, Daniel "When Plants Dream" 2019 Watkins Publishing
Poe, Edgar Allan "The Essential Poe" 2020 Warbler Classics
Pollan, Michael "How to Change Your Mind: What the New Science of Psychedelics Teaches Us About Consciousness, Dying, Addiction, Depression, and Transcendence " 2018 Penguin Books
Reynolds, David S. "Beneath the American Renaissance: The Subversive Imagination in the Age of Emerson and Melville " 1988 Oxford University Press
Richards, William "Sacred Knowledge: Psychedelics and Religious Experiences Hardcover" 2015 Columbia University Press
Rosenfeld, Harvey "Diary of a Dirty Little War: The Spanish-American War of 1898 " 2000 Praeger
Russell, Kirk "Edmund Burke: A Genius Reconsidered" 1967 Arlington House
Schlosser, Erich "Command and Control: Nuclear Weapons, the Damascus Accident, and the Illusion of Safety" 2014 Penguin
Sewell, Kenneth Clint Richmond "Red Star Rogue: The Untold Story of a Soviet Submarine's Nuclear Strike Attempt on the U.S. " 2006 Pocket Star
Shirer, William "The Rise and Fall of Adolf Hitler" 2011 RosettaBooks
Slater, Lauren "Blue Dreams: The Science and the Story of the Drugs that Changed Our Minds" 2019 Boston
Straussman, Rick "DMT: The Spirit Molecule: A Doctor's Revolutionary Research into the Biology of Near-Death and Mystical Experiences " 2001 Park Street Press
Streatfield, Dominic "Cocaine: An Unauthorized Biography" 2003 Picador USA
Swartzwelder, Scott "Buzzed: The Straight Facts About the Most Used and Abused Drugs from Alcohol to Ecstasy" 1998 W.W. Norton
Szasz, Thomas "Ceremonial Chemistry: the ritual persecution of drugs, addicts, and pushers" 1974 Anchor Press/Doubleday
Szasz, Thomas "Our Right to Drugs: The case for a free market" 1992 Praeger
Tyler, George R. "Billionaire Democracy: The Hijacking of the American Political System" 2016 Pegasus Books
Watts, Alan "The Joyous Cosmology: Adventures in the Chemistry of Consciousness" 1965 Vintage
Whitaker, Robert "Anatomy of an Epidemic: Magic Bullets, Psychiatric Drugs, and the Astonishing Rise of Mental Illness in America " 2010 Crown
Zinn, Howard "A People's History of the United States: 1492 - present" 2009
Zuboff , Shoshana "The Age of Surveillance Capitalism: The Fight for a Human Future at the New Frontier of Power" 2019 Public Affairs
Site and its contents copyright 2023, by Brian B. Quass, the drug war philosopher at abolishthedea.com. For more information, contact Brian at quass@quass.com.