Verse 1
Plants divine, all plants excelling
Not a gift for man to shun
Psychoactively restoring
Weary souls a sense of fun
But the prudish claim this bounty's
From a source we should not tap
So they outlaw Mother Nature
What a pile of bovine crap
Verse 2
Age-ed souls in homes of sadness
Shorn of meaning and of hope
Find in psilocybin's madness
Ways to prosper and to cope
Yet the narc with IQ zero
Seeks to keep the status quo
Forcing sick and dying patients
To encounter needless woe
Verse 3
Thank we now the forest shaman
Who dispenses sacred balm
Plants and fungi from the jungle
Sure to teach us as they calm
Yet the despots slander nature
Curse the plants that ease the brain
Check our urine at the job site
To ensure we all refrain
Verse 4
Bursting with ungrateful chutzpah
Tyrants outlaw healing plants
Drugs that when provided rightly
Make the suicidal dance
Yet, the heartless politician
Claims that "
drugs
" are just the pits
Yet they never give up liquor
What amazing hypocrites
Verse 5
Ayahuasca's non-addictive
Grows new neurons in the brain
Makes the most besotted drinker
From his poison to refrain
Yet, the shrinks from here to Parma
Make it clearly understood
We must buy pills from Big Pharma
Till we're hooked upon them good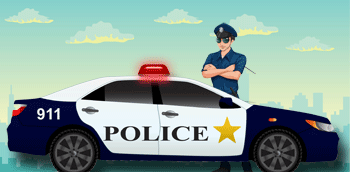 Are you wondering why I stopped you? Well, aside from the fact that you're Black, of course. No, seriously, seriously! (Sorry, my mom always said I should have been a comedian.) I stopped you to give you a warning. No, not about your dodgy right headlight (tho' you really should get that fixed). I wanted to warn you that this website is all about criticizing the willful ignorance of society when it comes to so-called "drugs." It is not -- I repeat NOT -- about encouraging either "drug use" or the LACK of "drug use." Ya feel me? It's about encouraging EDUCATION about substances rather than DRUG WARRIOR DEMONIZATION of substances.
Got it? Okay, repeat after me, then: THIS WEBSITE IS ABOUT ENCOURAGING EDUCATION ABOUT SUBSTANCES RATHER THAN DRUG WARRIOR DEMONIZATION OF SUBSTANCES!!!
So if you're contemplating using anything from table salt to heroin, you've come to the wrong site. The author is neither a doctor nor a pharmacologist. This is a philosophical website, not a practical website. You dig me? You need to study up on any and all substances using reliable sources: don't get your medical opinions about specific substances from a philosophy website like this one, for Peter's almighty sake! Ya feel me? Is the copper right or is the copper right?
Now, be on your way -- unless, of course, you're Black, in which case, get out of the car this instant and put your hands on the top of my vehicle! Move! Move! Move! Papa's gonna rough you up a bit. (Tee-hee.)
Just kidding. I really should have been a stand-up comedian, you know.
And get that right headlight looked at, ya numbskull!
Whoo-hoo!