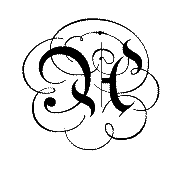 Russian Buk missile is a piñata from hell. It contains 8,000 individual pieces of bow-tie shaped metal, each the size of a Twix candy bar. When the missile explodes, these become projectiles that can easily take down any passenger plane -- as was demonstrated in July 2014 when Ukraine separatists shot down Malaysia Airlines Flight 17 near the Russian border, killing 283 passengers and 15 crew members.
What does this have to do with "drugs"? Just this: In a world where occasional E use was required for anyone exhibiting antisocial feelings, such an event would be unthinkable. A human being wouldn't think of massacring innocents like this. Conclusion: We have drug testing backwards: we need to test people to make sure that people DO have love-stoking drugs in their system, at least when the sober state of such individuals permits of them creating diabolical weaponry that shoots innocent adult, children and babies from the sky.
Say no to the violence of war -- including the Drug War. Say yes to the informed use of peacemaker drugs.
The Links Police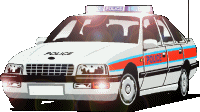 Do you know why I stopped you? That's right, because the Drug War gives me carte blanche to be a noxious busybody. But I also wanted to suggest that you check out a related essay entitled
How Ecstasy could end mass shootings
. Fair enough? Oh, yeah, and enough with the "Hollywood stops," already. I've got an infractions pad and I'm not afraid to use it.
How Ecstasy could end mass shootings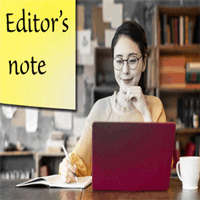 June 25, 2022
The call to say "yes" to drugs sounds like heresy to westerners, since they've been been brainwashed since childhood to say no to medicines that have inspired entire religions. But they should remember that the Drug War is not about getting us to say no to drugs -- it's about getting us to say "yes" to the right drugs, as "right" is defined by the economic powers that be. Americans, in particular, are already saying "yes" to drugs in a big way, as 1 in 4 American women are chemically dependent on Big Pharma meds for life. You can search the script.com archive and you'll find almost zero pushback against this pharmacological dystopia in TV shows and movies. To the contrary, you'll find plenty of scripts in which a character is reminded to "take your meds."
So the Drug War itself tells us to say "yes" to drugs. The difference is that we're suggesting that you use the drugs that are right for you and for society -- drugs that will conduce to peace and happiness all around -- rather than the drugs that are right for the stock market and conservative politicians only, and otherwise offer you, personally, precisely zero hope of self-transcendence and peace of mind in this life.
More Essays Here

essays about
DRUG WAR BLASPHEMY
Hurray for Self-Medicating
Re-Legalize Opium Now
Doctor Feel Bad
In Praise of Doctor Feelgood
In Praise of Drug Dealers
The Politically Incorrect Cure for the Common Cold
In Praise of Augustus Bedloe
Why I Am Pro Drugs
Drug Use as Self-Medication
El Chapo Crappo
Smart Uses for Opium and Coca
How Cocaine could have helped me
Just Say Yes to Mother Nature's Pharmacy
In praise of doctor hopping
Why Drug Free Zones are Dangerous and Unconstitutional
News Flash: Drug Use Can Be a Good Thing!
Time to Glorify Drug Use
Drugs CAN Be the Answer
essays about
DRUG WAR BLASPHEMY
Hurray for Self-Medicating
Re-Legalize Opium Now
Doctor Feel Bad
In Praise of Doctor Feelgood
In Praise of Drug Dealers
The Politically Incorrect Cure for the Common Cold
In Praise of Augustus Bedloe
Why I Am Pro Drugs
Drug Use as Self-Medication
El Chapo Crappo
Smart Uses for Opium and Coca
How Cocaine could have helped me
Just Say Yes to Mother Nature's Pharmacy
In praise of doctor hopping
Why Drug Free Zones are Dangerous and Unconstitutional
News Flash: Drug Use Can Be a Good Thing!
Time to Glorify Drug Use
Drugs CAN Be the Answer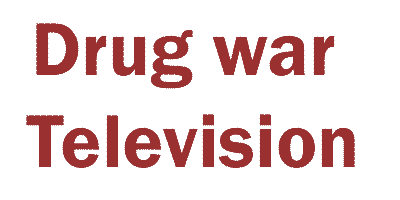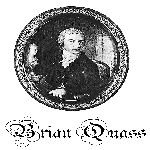 You have been reading essays by the Drug War Philosopher, Brian Quass, at
abolishthedea.com
. Brian is the founder of
The Drug War Gift Shop
, where artists can feature and sell their protest artwork online. He has also written for Sociodelic and is the author of
The Drug War Comic Book
, which contains 150 political cartoons illustrating some of the seemingly endless problems with the war on drugs -- many of which only Brian seems to have noticed, by the way, judging by the recycled pieties that pass for analysis these days when it comes to "drugs." That's not surprising, considering the fact that the category of "drugs" is a political category, not a medical or scientific one.
A "drug," as the world defines the term today, is "a substance that has no good uses for anyone, ever, at any time, under any circumstances" -- and, of course, there are no substances of that kind: even cyanide and the deadly botox toxin have positive uses: a war on drugs is therefore unscientific at heart, to the point that it truly qualifies as a superstition, one in which we turn inanimate substances into boogie-men and scapegoats for all our social problems.
The Drug War is, in fact, the philosophical problem par excellence of our time, premised as it is on a raft of faulty assumptions (notwithstanding the fact that most philosophers today pretend as if the drug war does not exist). It is a war against the poor, against minorities, against religion, against science, against the elderly, against the depressed, against those in pain, against children in hospice care, and against philosophy itself. It outlaws substances that have inspired entire religions, Nazifies the English language and militarizes police forces nationwide.
It bans the substances that inspired William James' ideas about human consciousness and the nature of ultimate reality. In short, it causes all of the problems that it purports to solve, and then some, meanwhile violating the Natural Law upon which Thomas Jefferson founded America. (Surely, Jefferson was rolling over in his grave when Ronald Reagan's DEA stomped onto Monticello in 1987 and confiscated the founding father's poppy plants.)
If you believe in freedom and democracy, in America and around the world, please stay tuned for more philosophically oriented broadsides against the outrageous war on godsend medicines, AKA the war on drugs.
PS The drug war has not failed: to the contrary, it has succeeded, insofar as its ultimate goal was to militarize police forces around the world and help authorities to ruthlessly eliminate those who stand in the way of global capitalism. For more, see
Drug War Capitalism by Dawn Paley
. Oh, and did I mention that most Drug Warriors these days would never get elected were it not for the Drug War itself, which threw hundreds of thousands of their political opposition in jail? Trump was right for the wrong reasons: elections are being stolen in America, but the number-one example of that fact is his own narrow victory in 2016, which could never have happened without the existence of laws that were specifically written to keep Blacks and minorities from voting. The Drug War, in short, is a cancer on the body politic.
Rather than apologetically decriminalizing selected plants, we should be demanding the immediate restoration of Natural Law, according to which
"The earth, and all that is therein, is given to men for the support and comfort of their being."
(John Locke)
Selected Bibliography
Andrew, Christopher "The Secret World: A History of Intelligence" 2019 Yale University Press
Aurelius, Marcus "Meditations" 2021 East India Publishing Company
Blum, Richard "Society and Drugs" 1970 Jossey-Bass
Carroll, Lewis "Alice in Wonderland: The Original 1865 Edition With Complete Illustrations By Sir John Tenniel" 2021 Amazon
Cohen, Jay S. "For Your Own Good: The Anti-Smoking Crusade and the Tyranny of Public Health" 2011 Tarcher/Putnam
De Quincey, Thomas "Confessions of an English Opium Eater" 1995 Dover
Ellsberg, Daniel "The Doomsday Machine: Confessions of a Nuclear War Planner " 2018 Bloomsbury Publishing
Fadiman, James "The Psychedelic Explorer's Guide: Safe, Therapeutic, and Sacred Journeys " 2011 Park Street Press
Fleming, Thomas "A Disease in the Public Mind: Why We Fought the Civil War" 2014 Da Capo Press
Friedman, Milton "Wall Street Journal" 1989 WSJ
Fukuyama, Francis "Liberalism and Its Discontents" 2022 Farrar, Straus and Giroux
Gootenberg, Paul "Cocaine: Global Histories" 1999 Routledge
Gottleib, Anthony "The Dream of Enlightenment: the Rise of Modern Philosophy" 2016 Liveright Publishing Corporation
Holland, Julie "Good Chemistry: The Science of Connection, from Soul to Psychedelics" 2020 HarperWave
Huxley, Aldous "The Doors of Perception / Heaven and Hell" 1970 Penguin Books
Jenkins, Philip "Synthetic Panics: The Symbolic Politics of Designer Drugs" 1999 New York University Press
Johnson, Paul "The Birth of the Modern" 1991 Harper Collins
Leary, Timothy Ralph Metzner "The Psychedelic Experience: A Manual Based on the Tibetan Book of the Dead " 1964 University Books
Lovecraft, HP "The Dream-Quest of Unknown Kadath" 1970 Del Rey Books
Mate, Gabriel "In the Realm of Hungry Ghosts: Close Encounters with Addiction" 2009 Vintage Canada
Maupassant, Guy de "Le Horla et autres contes fantastiques - Guy de Maupassant: Les classiques du fantastique " 2019
McKenna, Terence "Food of the Gods: The Search for the Original Tree of Knowledge A Radical History of Plants, Drugs, and Human Evolution " 1992 Bantam
Miller, Richard Louis "Psychedelic Medicine: The Healing Powers of LSD, MDMA, Psilocybin, and Ayahuasca Kindle " 2017 Park Street Press
Noe, Alvin "Out of our Heads" 2010 HiII&Wang,
Paley, Dawn "Drug War Capitalism" 2014 AK Press
Pinchbeck, Daniel "When Plants Dream" 2019 Watkins Publishing
Poe, Edgar Allan "The Essential Poe" 2020 Warbler Classics
Pollan, Michael "How to Change Your Mind: What the New Science of Psychedelics Teaches Us About Consciousness, Dying, Addiction, Depression, and Transcendence " 2018 Penguin Books
Reynolds, David S. "Beneath the American Renaissance: The Subversive Imagination in the Age of Emerson and Melville " 1988 Oxford University Press
Richards, William "Sacred Knowledge: Psychedelics and Religious Experiences Hardcover" 2015 Columbia University Press
Rosenfeld, Harvey "Diary of a Dirty Little War: The Spanish-American War of 1898 " 2000 Praeger
Russell, Kirk "Edmund Burke: A Genius Reconsidered" 1967 Arlington House
Schlosser, Erich "Command and Control: Nuclear Weapons, the Damascus Accident, and the Illusion of Safety" 2014 Penguin
Sewell, Kenneth Clint Richmond "Red Star Rogue: The Untold Story of a Soviet Submarine's Nuclear Strike Attempt on the U.S. " 2006 Pocket Star
Shirer, William "The Rise and Fall of Adolf Hitler" 2011 RosettaBooks
Slater, Lauren "Blue Dreams: The Science and the Story of the Drugs that Changed Our Minds" 2019 Boston
Straussman, Rick "DMT: The Spirit Molecule: A Doctor's Revolutionary Research into the Biology of Near-Death and Mystical Experiences " 2001 Park Street Press
Streatfield, Dominic "Cocaine: An Unauthorized Biography" 2003 Picador USA
Swartzwelder, Scott "Buzzed: The Straight Facts About the Most Used and Abused Drugs from Alcohol to Ecstasy" 1998 W.W. Norton
Szasz, Thomas "Ceremonial Chemistry: the ritual persecution of drugs, addicts, and pushers" 1974 Anchor Press/Doubleday
Szasz, Thomas "Our Right to Drugs: The case for a free market" 1992 Praeger
Tyler, George R. "Billionaire Democracy: The Hijacking of the American Political System" 2016 Pegasus Books
Watts, Alan "The Joyous Cosmology: Adventures in the Chemistry of Consciousness" 1965 Vintage
Whitaker, Robert "Anatomy of an Epidemic: Magic Bullets, Psychiatric Drugs, and the Astonishing Rise of Mental Illness in America " 2010 Crown
Zinn, Howard "A People's History of the United States: 1492 - present" 2009
Zuboff , Shoshana "The Age of Surveillance Capitalism: The Fight for a Human Future at the New Frontier of Power" 2019 Public Affairs
Site and its contents copyright 2023, by Brian B. Quass, the drug war philosopher at abolishthedea.com. For more information, contact Brian at quass@quass.com.