Search for Sanity
Search essays that slam the Drug War as a childish war on Mother Nature's plants (which is anti-scientific, anti-minority, anti-patient, imperialistic, and most importantly unconstitutional, in that it claims to criminalize the birth right of every human being: namely, the plants and fungi that grow at their very feet).


search term must be at least four characters in length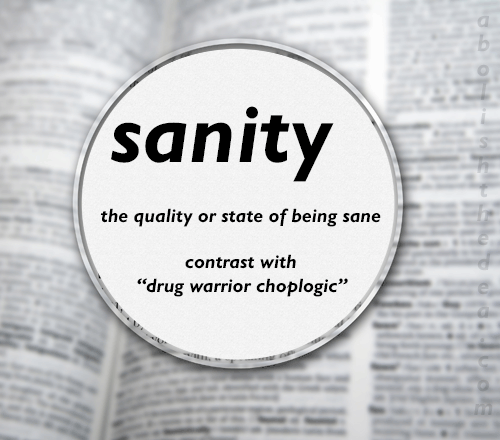 Bone up on slam-dunk arguments against the drug war, starting with the fact that it was a violation of natural law to outlaw plant medicine in the first place. Check out
the site menu
for fun ways to learn more about the manifold injustice of the status quo, including many knock-down arguments never made before. Why? Because even the majority of drug-war opponents have been bamboozled by one or more of the absurd assumptions upon which that war is premised. See through the haze. Read on. Listen on. And Learn how tryants and worrywarts have despoiled American freedom, thereby killing millions around the world, totally unnecessarily, ever since the fateful day in 1914 when ignorant America first criminalized a mere plant -- and insisted that the rest of the world follow suit or else -- an act of colonialist folly unrivaled since the day of the genocidal Conquistadors.