AbolishTheDEA.com
May 30, 2020
So, Your Faith Votes?
by Ballard Quass
Yes, and it also demonizes mother nature's plants and violates the natural law upon which America was founded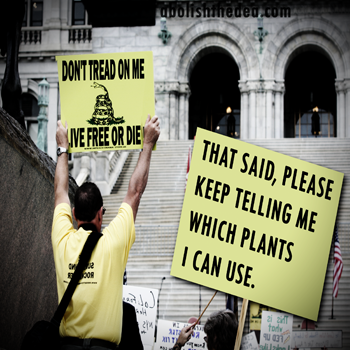 I recently received an e-mail from Gov Mike Huckabee, chairman of My Faith Votes, in which he lambasted "the nanny state" and asked me to help end it.

What hypocrisy! A man who is dedicated to a Drug War that gives government the right to tell me which plants I can even touch, let alone use or research... and he's going to complain about the nanny state? Know-nothing politicians like Mike have created the most egregious nanny state in human history, one which, since 1914, has put Mother Nature's plants under the control of big government.

So I responded to Mike's request with the argument that follows, which surely would have been longer except for the fact that his website limited me to one full paragraph worth of dumbfounded indignation.


You outlaw Mother Nature's plants and call it a Drug War -- plants that God said were "good" and gave to us in Genesis -- and yet you dislike a nanny state? Wake up, Mike! Since 1914, your government has violated the natural law that America was founded on by telling us what plants we can use and even research. Millions have died because of this war. Millions have gone without godsend plant medicines that can't even be researched. Meanwhile, the DEA has lied for four decades about Mother Nature's plants, thereby depriving the sad, lonely and shell-shocked hundreds of Godsend psychoactive substances that could have improved their lives. Stop complaining about a nanny state when you are responsible for the biggest nanny state in human history: a state that -- for the first time in history -- decides for its citizens which plants it can use and which it must avoid. Meanwhile, study up on your natural law. John Locke himself said that human beings have a right "to the use of the land and all that lies therein." Yet you demonize plant substances as "drugs" and ungratefully turn God into a drug kingpin with your hateful anti-patient and Christian Science demagoguery about Mother Nature's plants. Freud used cocaine to improve his mind, not to fry it. Benjamin Franklin used opium to increase his creativity. Francis Crick used psychedelics to help him discover the DNA helix. Drugs are neither good nor bad except for how they are used: They are medicines, not devil plants. It's your blatant hypocrisy on this subject that turns me off 100% from "MY FAITH VOTES." Because right now: YOUR FAITH creates a violent black market and blocks vital research on godsend medications.


Drug War Jeopardy! And the answer is... abolish the DEA!



LETTER1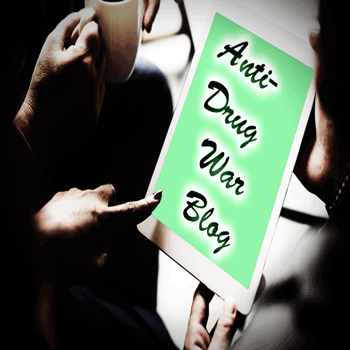 All Essays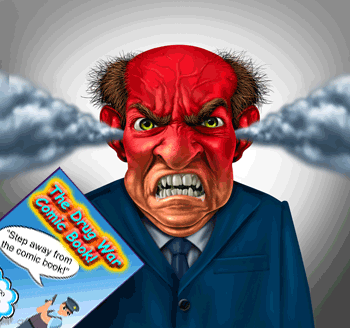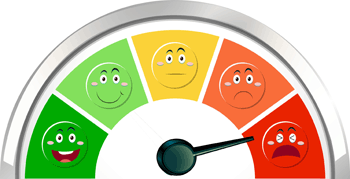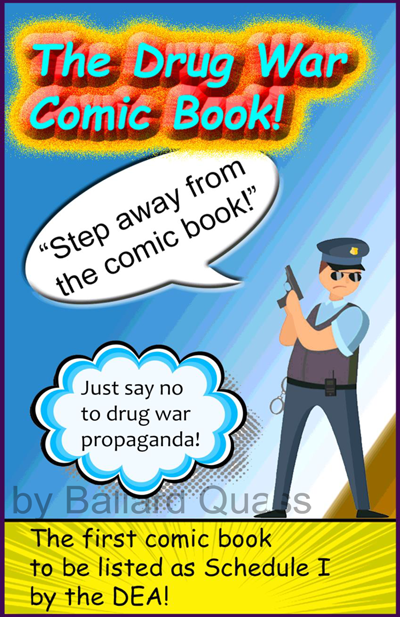 Sample pics from book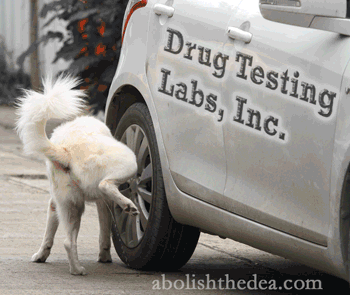 Bone up on slam-dunk arguments against the drug war, starting with the fact that it was a violation of natural law to outlaw plant medicine in the first place. Check out
the site menu
for fun ways to learn more about the manifold injustice of the status quo, including many knock-down arguments never made before. Why? Because even the majority of drug-war opponents have been bamboozled by one or more of the absurd assumptions upon which that war is premised. See through the haze. Read on. Listen on. And Learn how tryants and worrywarts have despoiled American freedom, thereby killing millions around the world, totally unnecessarily, ever since the fateful day in 1914 when ignorant America first criminalized a mere plant -- and insisted that the rest of the world follow suit or else -- an act of colonialist folly unrivaled since the days of the genocidal Conquistadors.