AbolishTheDEA.com
December 22, 2018
The War on Plants
by Ballard Quass
The new American Conquistadores: using flame throwers to keep the world safe for Big Liquor




drug war is, just substitute the word "plants" for "drugs" in your mind the next time politicians start blaming "drugs" for something.

"Today," says Donald Trump, "I am calling for the execution of those who deal in drugs."

TRANSLATION:

"Today, I am calling for the execution of those who deal in Mother Nature's plants."

For that's what the drug war really is: A WAR ON PLANTS, and as such it is every bit as superstitious and idiotic as the war on plant-using females of the witch-hunt days, to which the drug war is philosophically linked. For witch hunting never died out in America: it is alive and well. The Cotton Mathers of the 21st century have just replaced the word "witch" with the term "drug user" and gone on their merry way persecuting Americans who they don't understand. What was the witch's crime, after all, but the fact that she achieved "forbidden knowledge" through the ritualistic use of psychoactive plants?

To put this another way: The Drug War is just a Christian Science crack down on those who use Mother Nature's medicines for psychological healing and to achieve higher states of consciousness.

Christian Scientists, as you know, believe that we should be able to cure ourselves physically without resorting to drugs. Likewise the Christian Science drug warrior believes we should be able to control our mood and our conscious states in general without resorting to plant medicine. I need hardly add that this latter Christian Science is hypocritical, since the drug warriors have no problem with tobacco or alcohol - or even with synthetic drugs from Big Pharma to which 1 in 8 American males and 1 in 4 American females are addicted even as I type this - with many SSRI antidepressants being harder to "kick" than heroin.

But drug warriors will never use the word "plants" for "drugs" because they know it will make them sound every bit as silly, stupid, and intolerant as they actually are.

Substitute "plants" for "drugs" and then think about so-called "drug testing." That all-American business practice suddenly turns into the extrajudicial enforcement of Christian Science Sharia.

This, my friends, is why the drug war needs to end: not because "it does not work," as my fellow liberals are fond of saying, but because it should not work, it MUST NOT work in a free society, least of all in a country that was founded on natural law: i.e., the idea that there are some rights that the government cannot take away, even under the guise of protecting its citizens from themselves: and the most obvious natural right in the world is what John Locke called our right to the earth "and all that lies therein."

This is not rocket science. It is obviously absurd and unconstitutional to criminalize plants. But tyrants and worrywarts still get away with it. How? By strategically using the word "drugs" in place of "plants."




The author has been accused of being "reactionary" for comparing the modern drug warrior to the Conquistadores of yore. Here is his response:

There is an ideological current running through western culture that can be discerned from Columbus to Donald Trump, wherein we, the west, think we know what's best for other countries. When the Conquistadores shut down the mushroom cults in South America and killed thousands of the adherents, the act was motivated by the same self-assured scientistic and religious hubris that America demonstrates when it travels overseas today to eradicate plants that have been used responsibly by other cultures for millennia, and doing so without a care in the world for the feeling of the locals. The motivation is philosophically the same, then as now, as is the goal: to spread western ways around the world and make the world safe for alcohol and tobacco and Christianity and give them a monopoly.

I believe using the term "conquistadores" is important to show how modern drug warrior attitudes are not appearing out of nowhere, as if by magic, but that they are part of a western intolerance toward other cultures that dates back many centuries, at least to the time of Emperor Theodosius II when he outlawed the psychedelic-fueled Eleusinian Mysteries in 389 AD. For while the west has largely abandoned the intolerant church, they have not abandoned the intolerance associated with it.

To summarize: I did not mention "conquistadores" randomly and in order to shock, but rather to highlight a thread of intolerance toward other cultures and "other ways of being" that runs through western history. For again, the drug war mentality did not spring like Venus, ready-made out of a clam shell. It came from a European Christian culture that has long felt it acceptable to run roughshod over the religious and cultural practices of non-westerners. We shouldn't hide this fact from our adversaries in an effort to sound conciliatory, but rather get them used to hearing the truth, that, unbeknownst to them, they are perpetuating a reign of western intolerance for other cultures that has been going on now for millennia.
Buy my book, The DRUG WAR COMIC BOOK -- containing over 100 op-ed pictures that skewer the Drug War every which way to Sunday!
Watch Drug War Television










For the latest essays on the disgraceful Drug War, visit my Drug War Philosophy Reddit page.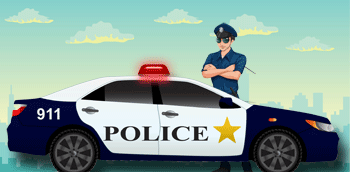 Are you wondering why I stopped you? Well, aside from the fact that you're Black, of course. No, seriously, seriously! (Sorry, my mom always said I should have been a comedian.) I stopped you to give you a warning. No, not about your dodgy right headlight (tho' you really should get that fixed). I wanted to warn you that this website is all about criticizing the willful ignorance of society when it comes to so-called "drugs." It is not -- I repeat NOT -- about encouraging either "drug use" or the LACK of "drug use." Ya feel me? It's about encouraging EDUCATION about substances rather than DRUG WARRIOR DEMONIZATION of substances.
Got it? Okay, repeat after me, then: THIS WEBSITE IS ABOUT ENCOURAGING EDUCATION ABOUT SUBSTANCES RATHER THAN DRUG WARRIOR DEMONIZATION OF SUBSTANCES!!!
So if you're contemplating using anything from table salt to heroin, you've come to the wrong site. The author is neither a doctor nor a pharmacologist. This is a philosophical website, not a practical website. You dig me? You need to study up on any and all substances using reliable sources: don't get your medical opinions about specific substances from a philosophy website like this one, for Peter's almighty sake! Ya feel me? Is the copper right or is the copper right?
Now, be on your way -- unless, of course, you're Black, in which case, get out of the car this instant and put your hands on the top of my vehicle! Move! Move! Move! Papa's gonna rough you up a bit. (Tee-hee.)
Just kidding. I really should have been a stand-up comedian, you know.
And get that right headlight looked at, ya numbskull!
Whoo-hoo!
Combatting Reddit Nonsense about 'drugs'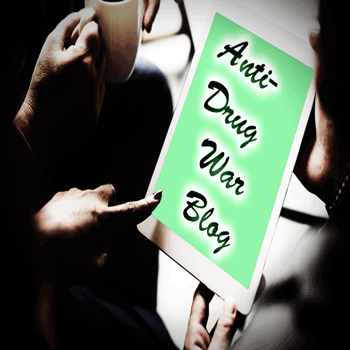 All Essays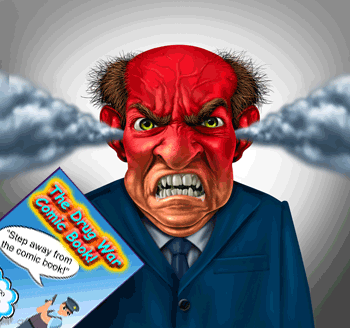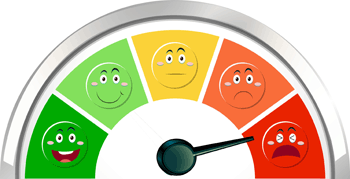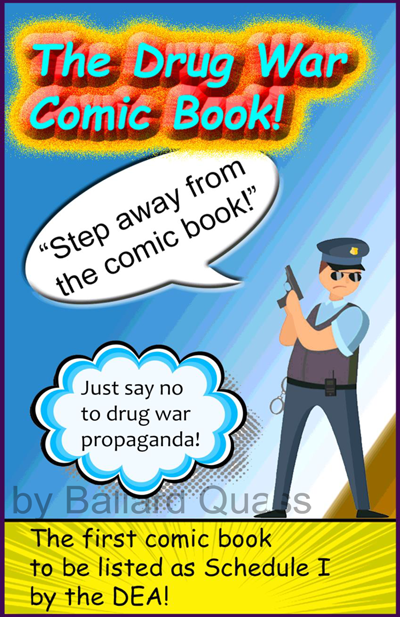 Sample pics from book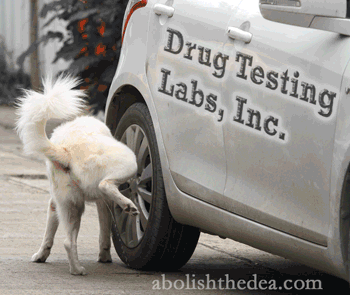 Bone up on slam-dunk arguments against the drug war, starting with the fact that it was a violation of natural law to outlaw plant medicine in the first place. Check out
the site menu
for fun ways to learn more about the manifold injustice of the status quo, including many knock-down arguments never made before. Why? Because even the majority of drug-war opponents have been bamboozled by one or more of the absurd assumptions upon which that war is premised. See through the haze. Read on. Listen on. And Learn how tryants and worrywarts have despoiled American freedom, thereby killing millions around the world, totally unnecessarily, ever since the fateful day in 1914 when ignorant America first criminalized a mere plant -- and insisted that the rest of the world follow suit or else -- an act of colonialist folly unrivaled since the days of the genocidal Conquistadors.