AbolishTheDEA.com
December 22, 2018
Urine Testers Needed
by Ballard Quass
must be willing and able to piss on the US Constitution






Support America's drug war Sharia: start checking urine today! Ruin the lives of those bastards who insist on accessing the therapeutic bounty that grows at their very feet!

Want to show your patriotism? Join the Great Piss Off, coming in July 4, 2020, when all right-thinking Americans will simultaneously piss into a special government-provided test tube at exactly 12 p.m. Eastern Standard Time, which they will then send off to a special DEA laboratory in Washington DC, as a clear sign to our Drug Czars that they have obediently scorned the therapeutic benefits of Mother Nature. To receive complete details, along with your own custom-marked test tube, call today: 1-800-PISS-OFF. That's 1-800-PISS-OFF.

Show America that you have nothing to hide -- piss off for America this July!


Need money and to hell with human rights? Listen to this job offer from Urine Testers United -- working to strip Americans of their dignity and human rights since 1973.



Meanwhile remember: Just say no to increased cognitive abilities! Tell Mother Nature, "Thanks, but no thanks, for the ontologically revealing plants. I'd just as soon see reality through the same dull grey fog as per usual, if it's all the same to you. No need for plant-supplied psychological insights here. I knows what I knows, and that's good enough for me!

Expanded consciousness? My parents and grandparents were as dumb as a post and they got by just fine with good old-fashioned sobriety -- albeit with a generous pull on the old Jack Daniels bottle when the going got tough, about every 24 hour or so. Besides, ain't it just witches and savages what use plants and fung-i for psychological purposes? Seems absurd to go that route after my conquistador forebears spent all that time wiping out whole cultures merely because they used the stuff."

Or an indignant apostrophe to that effect. Just be sure to let Mother Nature have it! Uggh!


Does drug testing piss you off? Well, now you can help put OTHER people out of work. Become a urine tester and help kick nature lovers out of the job market by flagging urine that might contain any of Mother Nature's godsend medicines. Do you want to live in a world where everyone can freely improve their minds with the help of nature's bounty? Of course not. What fun would that be? So apply today and help us double down on America's most righteous and holy Drug War!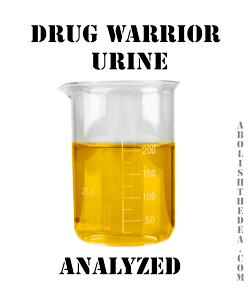 Scientists have determined that drug warrior urine contains: 15% racism, 15% anti-patient sentiment, 15% medieval superstition, 15% Christian bigotry, and a whopping 40% of a malodorous deep brown substance that the lab boys somewhat diplomatically refer to as 'bovine excrement'



DRUGTESTING




The author has been accused of being "reactionary" for comparing the modern drug warrior to the Conquistadores of yore. Here is his response:

There is an ideological current running through western culture that can be discerned from Columbus to Donald Trump, wherein we, the west, think we know what's best for other countries. When the Conquistadores shut down the mushroom cults in South America and killed thousands of the adherents, the act was motivated by the same self-assured scientistic and religious hubris that America demonstrates when it travels overseas today to eradicate plants that have been used responsibly by other cultures for millennia, and doing so without a care in the world for the feeling of the locals. The motivation is philosophically the same, then as now, as is the goal: to spread western ways around the world and make the world safe for alcohol and tobacco and Christianity and give them a monopoly.

I believe using the term "conquistadores" is important to show how modern drug warrior attitudes are not appearing out of nowhere, as if by magic, but that they are part of a western intolerance toward other cultures that dates back many centuries, at least to the time of Emperor Theodosius II when he outlawed the psychedelic-fueled Eleusinian Mysteries in 389 AD. For while the west has largely abandoned the intolerant church, they have not abandoned the intolerance associated with it.

To summarize: I did not mention "conquistadores" randomly and in order to shock, but rather to highlight a thread of intolerance toward other cultures and "other ways of being" that runs through western history. For again, the drug war mentality did not spring like Venus, ready-made out of a clam shell. It came from a European Christian culture that has long felt it acceptable to run roughshod over the religious and cultural practices of non-westerners. We shouldn't hide this fact from our adversaries in an effort to sound conciliatory, but rather get them used to hearing the truth, that, unbeknownst to them, they are perpetuating a reign of western intolerance for other cultures that has been going on now for millennia.
Buy my book, The DRUG WAR COMIC BOOK -- containing over 100 op-ed pictures that skewer the Drug War every which way to Sunday!
Watch Drug War Television










For the latest essays on the disgraceful Drug War, visit my Drug War Philosophy Reddit page.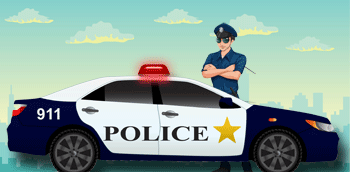 Are you wondering why I stopped you? Well, aside from the fact that you're Black, of course. No, seriously, seriously! (Sorry, my mom always said I should have been a comedian.) I stopped you to give you a warning. No, not about your dodgy right headlight (tho' you really should get that fixed). I wanted to warn you that this website is all about criticizing the willful ignorance of society when it comes to so-called "drugs." It is not -- I repeat NOT -- about encouraging either "drug use" or the LACK of "drug use." Ya feel me? It's about encouraging EDUCATION about substances rather than DRUG WARRIOR DEMONIZATION of substances.
Got it? Okay, repeat after me, then: THIS WEBSITE IS ABOUT ENCOURAGING EDUCATION ABOUT SUBSTANCES RATHER THAN DRUG WARRIOR DEMONIZATION OF SUBSTANCES!!!
So if you're contemplating using anything from table salt to heroin, you've come to the wrong site. The author is neither a doctor nor a pharmacologist. This is a philosophical website, not a practical website. You dig me? You need to study up on any and all substances using reliable sources: don't get your medical opinions about specific substances from a philosophy website like this one, for Peter's almighty sake! Ya feel me? Is the copper right or is the copper right?
Now, be on your way -- unless, of course, you're Black, in which case, get out of the car this instant and put your hands on the top of my vehicle! Move! Move! Move! Papa's gonna rough you up a bit. (Tee-hee.)
Just kidding. I really should have been a stand-up comedian, you know.
And get that right headlight looked at, ya numbskull!
Whoo-hoo!
Combatting Reddit Nonsense about 'drugs'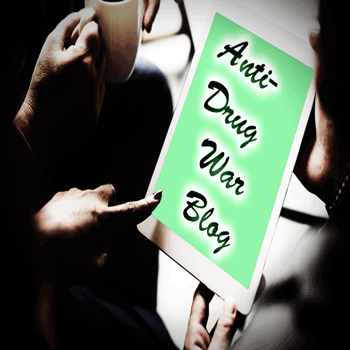 All Essays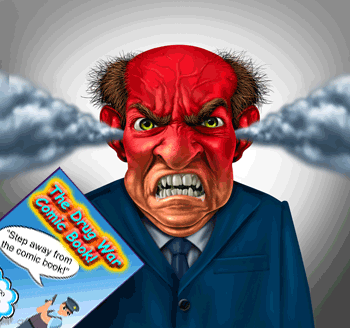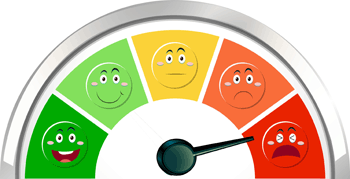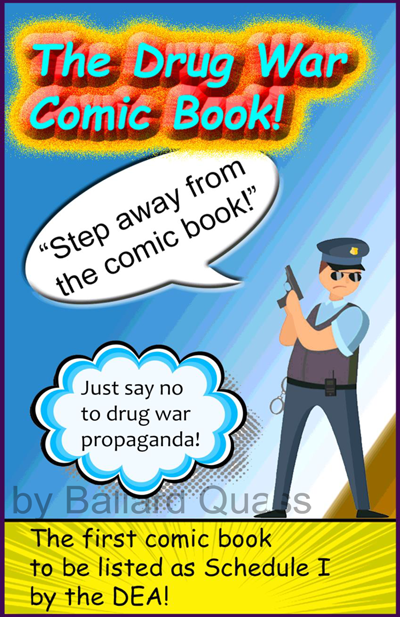 Sample pics from book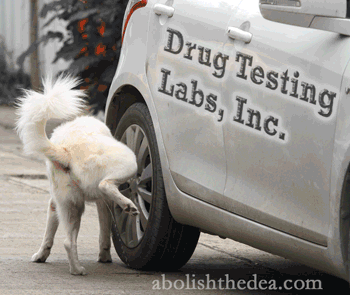 Bone up on slam-dunk arguments against the drug war, starting with the fact that it was a violation of natural law to outlaw plant medicine in the first place. Check out
the site menu
for fun ways to learn more about the manifold injustice of the status quo, including many knock-down arguments never made before. Why? Because even the majority of drug-war opponents have been bamboozled by one or more of the absurd assumptions upon which that war is premised. See through the haze. Read on. Listen on. And Learn how tryants and worrywarts have despoiled American freedom, thereby killing millions around the world, totally unnecessarily, ever since the fateful day in 1914 when ignorant America first criminalized a mere plant -- and insisted that the rest of the world follow suit or else -- an act of colonialist folly unrivaled since the days of the genocidal Conquistadors.