incent is probably right: my responses did not directly address the Tweet that he had posted about Time magazine flaunting the wonders of psychedelics in fighting depression. Had I been a little less headstrong, I might have fashioned a more diplomatic response. But the Tweet in question suggested that the power of psychedelics to overcome depression was "BS," and I think it's far too early to draw such conclusions -- just as it may be far too early for Time to announce a psychedelic victory over depression.
But my support for the power of psychedelics in this regard must be seen in light of the new paradigm that I am calling for in treating mental conditions, one wherein a pharmacologically savvy empath combines talk therapy with the use of any and all substance or substances, at various doses, to elicit change according to 1) what is likely to work best for a given client and 2) what the client's goals are in undergoing shamanic treatment, again using any substance or substances available on God's green earth or in Humanity's white laboratories.
In other words, I picture a world full of Alexander Shulgins, the famous pharmacologist who tested over 200 psychoactive medicines in order to determine efficacy in improving the mental status of the user. There's a man who knew what the problem was with "drugs" -- it wasn't "drugs" themselves but "the overpowering of curiosity with greed," in other words the instinct to turn a buck off of such medicines.
He also knew how to test such substances wisely. He would start with miniscule doses and ratchet up while the experience continued to be enjoyable and/or potentially therapeutic. As for drugs frying the brain, he apparently never received that memo, since he lived a long life and died in the full possession of his faculties.
Because of Shulgin's pharmacological genius, the DEA let him be for the most part, but when folks began sending him drugs to test for purity, the DEA performed one of those highly orchestrated raids for which they're infamous and fined him $25,000, as if the last thing the DEA wants is for someone to use such drugs safely.
While I may come out of this virtual scrape looking like a loose cannon, I should say in my defense that I'm a chronic depressive who's gone 40 years without the ability to use the shrooms and other godsends that grow at my feet. The result: I've been hooked on mind-deadening Big Pharma meds for life. That's why I'm not in the mood to read what sounds to me like a categorical dismissal of the powers of psychedelics to help the depressed. There are plenty of case reports that say otherwise, from the detailed study of hundreds of psychedelic therapy cases by Stanislav Grof and James Fadiman, to the more recent research and treatment reports published by William Griffiths and William Richards.
Of course, I do not expect psychedelics to do the job by themselves. My openness to change will play a role, as will the advice and insights of my shaman. The chewing of the coca leaf and occasional relaxation with opium and laughing gas will also play their parts -- or rather they would play their parts in a sane world, a world wherein psychology hasn't been coopted by materialism and thereby rendered blind to the common sense therapeutic power of elation and anticipation.
For more on this, see my essays on the naive psychology of the Drug War, an aspect of the war on drugs which (credit where credit's due) literally no one else seems to have noticed thus far. I guess it takes 40 years of suffering the downsides of this close-minded scientistic outlook on life for one to realize that this anti-patient ideology even exists.
Guardian on Alexander Shulgin
More Essays Here

essays about
OPEN LETTERS
Open Letter to Addiction Specialist Gabriel Maté
Open Letter to Anthony Gottlieb
Open Letter to Congressman Ben Cline, asking him to abolish the criminal DEA
Open Letter to Diane O'Leary
Open Letter to Erowid
Open Letter to Francis Fukuyama
Open Letter to Gabrielle Glaser
Open letter to Kenneth Sewell
Open Letter to Lisa Ling
Open Letter to Nathan at TheDEA.org
Open letter to Professor Troy Glover at Waterloo University
Open Letter to Richard Hammersley
Open Letter to the United Nations Office on Drugs and Crime
Open Letter to the Virginia Legislature
Open Letter to Variety Critic Owen Glieberman
Open letter to Wolfgang Smith
Open Letter to Vincent Rado
Open Letter to Rick Doblin and Roland Griffiths
Critique of the Philosophy of Happiness
Heroin versus Alcohol
End the Drug War Now
How the Drug War Screws the Depressed
How the Monticello Foundation betrayed Jefferson's Legacy in 1987
How to Unite Drug War Opponents of all Ethnicities
Ignorance is the enemy, not Fentanyl
Majoring in Drug War Philosophy
MDMA for Psychotherapy
Predictive Policing in the Age of the Drug War
Speaking Truth to Big Pharma
Teenagers and Cannabis
Teenagers and Cannabis
The Drug War and Armageddon
The Invisible Mass Shootings
The problem with Modern Drug Reform Efforts
The Menace of the Drug War
The Mother of all Western Biases
Top 10 Problems with the Drug War
Why CBS 19 should stop supporting the Drug War
Why DARE should stop telling kids to say no
Why the Drug War is Worse than you can Imagine
Why the Holocaust Museum must denounce the Drug War
The Drug War Cure for Covid
Another Cry in the Wilderness
essays about
PHILOSOPHY AND THE DRUG WAR
The Drug War as a Litmus Test for Philosophical Wisdom
The Philosophical Idiocy of the Drug War
The Philosophy of Drug Use
The Philosophy of Getting High
Without Philosophy, Science becomes Scientism
Materialism and the Drug War
Calling All Philosophers
Critique of the Philosophy of Happiness
Heidegger on Drugs
In Praise of Thomas Szasz
Join Philosophers Against the Drug War
Libertarians as Closet Christian Scientists
Majoring in Drug War Philosophy
Rationality Uber Alles
Scientism and America's Drug War hypocrisy
Speaking Truth to Academia
Nietzsche and the Drug War
What if Arthur Schopenhauer Had Used DMT?
How Scientific Materialism Keeps Godsend Medicines from the Depressed
Drug Use as Self-Medication
John Locke on Drugs
Puritanical Assumptions about Drug Use in the Entertainment Field
Why Kevin Sabet is Wrong
I asked 100 American philosophers what they thought about the Drug War
essays about
PSYCHIATRY AND THE DRUG WAR
America's Puritan Obsession with Sobriety
America's biggest drug pusher: The American Psychiatric Association:
Christian Science Rehab
Depressed? Here's why.
Electroshock Therapy and the Drug War
How Psychiatry and the Drug War turned me into an eternal patient
In Praise of Doctor Feelgood
In praise of doctor hopping
MDMA for Psychotherapy
Replacing Psychiatry with Pharmacologically Savvy Shamanism
The Drug War and Electroshock Therapy
The Myth of the Addictive Personality
The Prozac Code
Time to Replace Psychiatrists with Shamans
Doctor Feel Bad
Drug Use as Self-Medication
This is your brain on Effexor
Depression is real, says the APA, and they should know: they cause it!
The Mental Health Survey that psychiatrists don't want you to take
The Depressing Truth About SSRIs
Don't Worry, Be Satisfied
America's Great Anti-Depressant Scam
The Origins of Modern Psychiatry
essays about
PSYCHOLOGY AND THE DRUG WAR
The Naive Psychology of the Drug War
Drug Use as Self-Medication
Suicide and the Drug War
The Handicapped NEED Crutches
Obama's Unscientific BRAIN Initiative
Assisted Suicide and the War on Drugs
essays about
VINCENT RADO
Open Letter to Vincent Rado
There Must Be Some Misunderstanding
The Great Unfollowing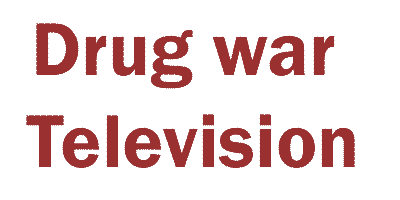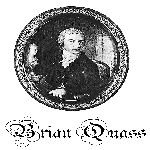 You have been reading essays by the Drug War Philosopher, Brian Quass, at
abolishthedea.com
. Brian is the founder of
The Drug War Gift Shop
, where artists can feature and sell their protest artwork online. He has also written for Sociodelic and is the author of
The Drug War Comic Book
, which contains 150 political cartoons illustrating some of the seemingly endless problems with the war on drugs -- many of which only Brian seems to have noticed, by the way, judging by the recycled pieties that pass for analysis these days when it comes to "drugs." That's not surprising, considering the fact that the category of "drugs" is a political category, not a medical or scientific one.
A "drug," as the world defines the term today, is "a substance that has no good uses for anyone, ever, at any time, under any circumstances" -- and, of course, there are no substances of that kind: even cyanide and the deadly botox toxin have positive uses: a war on drugs is therefore unscientific at heart, to the point that it truly qualifies as a superstition, one in which we turn inanimate substances into boogie-men and scapegoats for all our social problems.
The Drug War is, in fact, the philosophical problem par excellence of our time, premised as it is on a raft of faulty assumptions (notwithstanding the fact that most philosophers today pretend as if the drug war does not exist). It is a war against the poor, against minorities, against religion, against science, against the elderly, against the depressed, against those in pain, against children in hospice care, and against philosophy itself. It outlaws substances that have inspired entire religions, Nazifies the English language and militarizes police forces nationwide.
It bans the substances that inspired William James' ideas about human consciousness and the nature of ultimate reality. In short, it causes all of the problems that it purports to solve, and then some, meanwhile violating the Natural Law upon which Thomas Jefferson founded America. (Surely, Jefferson was rolling over in his grave when Ronald Reagan's DEA stomped onto Monticello in 1987 and confiscated the founding father's poppy plants.)
If you believe in freedom and democracy, in America and around the world, please stay tuned for more philosophically oriented broadsides against the outrageous war on godsend medicines, AKA the war on drugs.
PS The drug war has not failed: to the contrary, it has succeeded, insofar as its ultimate goal was to militarize police forces around the world and help authorities to ruthlessly eliminate those who stand in the way of global capitalism. For more, see
Drug War Capitalism by Dawn Paley
. Oh, and did I mention that most Drug Warriors these days would never get elected were it not for the Drug War itself, which threw hundreds of thousands of their political opposition in jail? Trump was right for the wrong reasons: elections are being stolen in America, but the number-one example of that fact is his own narrow victory in 2016, which could never have happened without the existence of laws that were specifically written to keep Blacks and minorities from voting. The Drug War, in short, is a cancer on the body politic.
Rather than apologetically decriminalizing selected plants, we should be demanding the immediate restoration of Natural Law, according to which
"The earth, and all that is therein, is given to men for the support and comfort of their being."
(John Locke)
Selected Bibliography
Andrew, Christopher "The Secret World: A History of Intelligence" 2019 Yale University Press
Aurelius, Marcus "Meditations" 2021 East India Publishing Company
Blum, Richard "Society and Drugs" 1970 Jossey-Bass
Carroll, Lewis "Alice in Wonderland: The Original 1865 Edition With Complete Illustrations By Sir John Tenniel" 2021 Amazon
Cohen, Jay S. "For Your Own Good: The Anti-Smoking Crusade and the Tyranny of Public Health" 2011 Tarcher/Putnam
De Quincey, Thomas "Confessions of an English Opium Eater" 1995 Dover
Ellsberg, Daniel "The Doomsday Machine: Confessions of a Nuclear War Planner " 2018 Bloomsbury Publishing
Fadiman, James "The Psychedelic Explorer's Guide: Safe, Therapeutic, and Sacred Journeys " 2011 Park Street Press
Fleming, Thomas "A Disease in the Public Mind: Why We Fought the Civil War" 2014 Da Capo Press
Friedman, Milton "Wall Street Journal" 1989 WSJ
Fukuyama, Francis "Liberalism and Its Discontents" 2022 Farrar, Straus and Giroux
Gootenberg, Paul "Cocaine: Global Histories" 1999 Routledge
Gottleib, Anthony "The Dream of Enlightenment: the Rise of Modern Philosophy" 2016 Liveright Publishing Corporation
Holland, Julie "Good Chemistry: The Science of Connection, from Soul to Psychedelics" 2020 HarperWave
Huxley, Aldous "The Doors of Perception / Heaven and Hell" 1970 Penguin Books
Jenkins, Philip "Synthetic Panics: The Symbolic Politics of Designer Drugs" 1999 New York University Press
Johnson, Paul "The Birth of the Modern" 1991 Harper Collins
Leary, Timothy Ralph Metzner "The Psychedelic Experience: A Manual Based on the Tibetan Book of the Dead " 1964 University Books
Lovecraft, HP "The Dream-Quest of Unknown Kadath" 1970 Del Rey Books
Mate, Gabriel "In the Realm of Hungry Ghosts: Close Encounters with Addiction" 2009 Vintage Canada
Maupassant, Guy de "Le Horla et autres contes fantastiques - Guy de Maupassant: Les classiques du fantastique " 2019
McKenna, Terence "Food of the Gods: The Search for the Original Tree of Knowledge A Radical History of Plants, Drugs, and Human Evolution " 1992 Bantam
Miller, Richard Louis "Psychedelic Medicine: The Healing Powers of LSD, MDMA, Psilocybin, and Ayahuasca Kindle " 2017 Park Street Press
Noe, Alvin "Out of our Heads" 2010 HiII&Wang,
Paley, Dawn "Drug War Capitalism" 2014 AK Press
Pinchbeck, Daniel "When Plants Dream" 2019 Watkins Publishing
Poe, Edgar Allan "The Essential Poe" 2020 Warbler Classics
Pollan, Michael "How to Change Your Mind: What the New Science of Psychedelics Teaches Us About Consciousness, Dying, Addiction, Depression, and Transcendence " 2018 Penguin Books
Reynolds, David S. "Beneath the American Renaissance: The Subversive Imagination in the Age of Emerson and Melville " 1988 Oxford University Press
Richards, William "Sacred Knowledge: Psychedelics and Religious Experiences Hardcover" 2015 Columbia University Press
Rosenfeld, Harvey "Diary of a Dirty Little War: The Spanish-American War of 1898 " 2000 Praeger
Russell, Kirk "Edmund Burke: A Genius Reconsidered" 1967 Arlington House
Schlosser, Erich "Command and Control: Nuclear Weapons, the Damascus Accident, and the Illusion of Safety" 2014 Penguin
Sewell, Kenneth Clint Richmond "Red Star Rogue: The Untold Story of a Soviet Submarine's Nuclear Strike Attempt on the U.S. " 2006 Pocket Star
Shirer, William "The Rise and Fall of Adolf Hitler" 2011 RosettaBooks
Slater, Lauren "Blue Dreams: The Science and the Story of the Drugs that Changed Our Minds" 2019 Boston
Straussman, Rick "DMT: The Spirit Molecule: A Doctor's Revolutionary Research into the Biology of Near-Death and Mystical Experiences " 2001 Park Street Press
Streatfield, Dominic "Cocaine: An Unauthorized Biography" 2003 Picador USA
Swartzwelder, Scott "Buzzed: The Straight Facts About the Most Used and Abused Drugs from Alcohol to Ecstasy" 1998 W.W. Norton
Szasz, Thomas "Ceremonial Chemistry: the ritual persecution of drugs, addicts, and pushers" 1974 Anchor Press/Doubleday
Szasz, Thomas "Our Right to Drugs: The case for a free market" 1992 Praeger
Tyler, George R. "Billionaire Democracy: The Hijacking of the American Political System" 2016 Pegasus Books
Watts, Alan "The Joyous Cosmology: Adventures in the Chemistry of Consciousness" 1965 Vintage
Whitaker, Robert "Anatomy of an Epidemic: Magic Bullets, Psychiatric Drugs, and the Astonishing Rise of Mental Illness in America " 2010 Crown
Zinn, Howard "A People's History of the United States: 1492 - present" 2009
Zuboff , Shoshana "The Age of Surveillance Capitalism: The Fight for a Human Future at the New Frontier of Power" 2019 Public Affairs
Site and its contents copyright 2023, by Brian B. Quass, the drug war philosopher at abolishthedea.com. For more information, contact Brian at quass@quass.com.