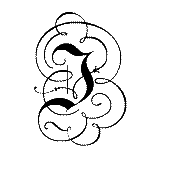 t's amazing. When I tell friends and family members that I'm working on a website to abolish the DEA, they generally go silent. This seems a truly taboo topic for many Americans. And this is surprising to me. These are the same Americans, after all, who express themselves so vehemently about hot-button topics such as sexual harassment and global warming, ready to lay down in the streets and demand immediate justice in these areas, yet they suddenly get stage fright when the subject turns to the drug war. Suddenly they're afraid to speak. They sometimes even look at me after I raise the topic, in a kind of mute reproach, as if to say: "Ooh, the DEA. Are we even allowed to CRITICIZE them? Better be careful there, son."
And I'm like: What happened to my big loud-mouth rebel? Which anti-democratic cat has suddenly got their tongue?
Answer: the anti-American DEA.
This is just not an agency that should exist in a free country, an agency that's armed to the teeth and ready to intimidate would-be protestors by dint of its sheer militarized existence, an agency devoted to protecting us from naturally occurring plants, an agency whose job is to enforce a harsh Christian Science sharia in a never-ending task of separating Americans from Mother Nature and separating human beings from the profit motive. Of course, neither of these tyrannies can succeed except by cruel authoritarianism, under craven leaders like Donald Trump, who are glad to take existing injustices and run with them, not simply imprisoning harmless minority Americans but executing them into the bargain.
It's about as anti-American as can be -- so much so, apparently, that Americans have learned to shut up and let the DEA have its anti-scientific (anti-patient and anti-minority) way, much as East Germans once resigned themselves to the seemingly inevitable injustices perpetrated by the Stasi.
American Stasi, stay away from me
American Stasi, mama, let me be
Don't come kicking down my door
In the name of common law
I got a right to Nature's meds
Ain't no business of the Feds

Common law can't override
The rights for which my fathers died
Plants that grow are mine by birth
Stop criminalizing Mother Earth

Thomas J was all shook up
When you dug his garden up
To steal the poppies that Nature grew
What the hell is wrong with you?

American Stasi, I said get away-ay
American Stasi, well, that's the D-E-A-A-A-A!



More Essays Here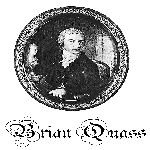 You have been reading essays by the Drug War Philosopher, Brian Quass, at
abolishthedea.com
. Brian has written for Sociodelic and is the author of
The Drug War Comic Book
, which contains 150 political cartoons illustrating some of the seemingly endless problems with the war on drugs -- many of which only Brian seems to have noticed, by the way, judging by the recycled pieties that pass for analysis these days when it comes to "drugs." That's not surprising, considering the fact that the category of "drugs" is a political category, not a medical or scientific one.
A "drug," as the world defines the term today, is "a substance that has no good uses for anyone, ever, at any time, under any circumstances" -- and, of course, there are no substances of that kind: even cyanide and the deadly botox toxin have positive uses: a war on drugs is therefore unscientific at heart, to the point that it truly qualifies as a superstition, one in which we turn inanimate substances into boogie-men and scapegoats for all our social problems.
The Drug War is, in fact, the philosophical problem par excellence of our time, premised as it is on a raft of faulty assumptions (notwithstanding the fact that most philosophers today pretend as if the drug war does not exist). It is a war against the poor, against minorities, against religion, against science, against the elderly, against the depressed, against those in pain, against children in hospice care, and against philosophy itself. It outlaws substances that have inspired entire religions, Nazi fies the English language and militarizes police forces nationwide. In short, it causes all of the problems that it purports to solve, and then some, meanwhile violating the Natural Law upon which Thomas Jefferson founded America.
If you believe in freedom and democracy, in America and around the world, please stay tuned for more philosophically oriented broadsides against the outrageous war on godsend medicines, AKA the war on drugs.
Site and its contents copyright 2023, by Brian B. Quass, the drug war philosopher at
abolishthedea.com
. For more information, contact Brian at quass@quass.com.