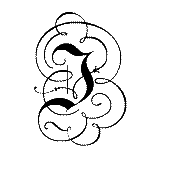 n granting exceptions to the laws prohibiting use of psychedelics, the DEA makes exceptions for religious practices that they determine to be genuine. This raises an interesting question: how precisely does the DEA determine something that even great philosophers across the ages have been unable to agree upon, namely, which religions are genuine and why?
Not to worry. I have uncovered a government form that is apparently used by the DEA to make precisely the sort of metaphysical determinations mentioned above. So, theologians, take note: Here's what the DEA will be looking for should you ever happen to adhere to a religious belief whose ceremonials involve the use of plant life that the DEA has seen fit to criminalize.
DEA Form 8011-B-C-1
Guidelines for determining the veracity of a religious belief


In determining the authenticity of a religious belief, the DEA agent in charge shall consider the following points:

1) Is the claimant snickering at any time during the application process? If so, claim should ordinarily be rejected-- since we all know that real religion is a serious matter.

2) Is the claimant prone to excessive partying? This is often a red flag indicating that the exception seeker equates religion with hedonism, which again is against the Protestant Ethic -- er, I mean, the U.S. Government's ethical code of conduct, of course.

3) Does the claimant's religion accept (or plan to accept) "worshipers" from out of state? This is often a red flag, since it is well known that real religions -- with the possible exception of Rock Church -- are somewhat stodgy, formal affairs that are unlikely to inspire long-distance fidelity in the absence of questionable incentives. This in turn suggests that a large percentage of such a "church's" commuters will be winking lasciviously en route, salivating in anticipation of a tawdry "high," rather than rejoicing in the Blood of Our Redeemer, Jesus Christ, Our Lord and Savior, without whom -- er, I mean as just one bona fide above-board REAL honest-to-God religious example, of course.

4) Does the claimant harp on and on about the fact that alcohol is addictive and kills thousands of people every year while we at the DEA are criminalizing plants that have been used for centuries in therapeutic ceremonies? Does he or she point out that LSD was used successfully to cure alcoholics, by no less a person than Bill Wilson himself of AA, before we in our wisdom shut down such therapies? Does the claimant dare to point out that the DEA permits the peddling of highly addictive anti-depressants by BIG PHARMA, while we are shutting down research on non-addictive alternatives from nature? If so, politely remind the claimant that it is our job to determine THEIR morality, thank them very much, not the other way around.
Psst! Hey, Job Seekers...
DEA Seeking Demigod to Rule on the Validity of so-called "religions." Must be willing and able to evince inflexible certainty on a topic that the world's greatest thinkers have disagreed about for millennia, namely what constitutes a true religion.
More Essays Here

essays about
THE MENDACIOUS AND HARM-CAUSING DEA
A Goliath that even David is afraid of
Rat Out Your Neighbors
Twelve Reasons why the DEA should be abolished
The Dark Side of the Monticello Foundation
Open Letter to Congressman Ben Cline, asking him to abolish the criminal DEA
Defund the DEA
The DEA: Poisoning Americans since 1973
The DEA's War on Alzheimer's Research
Put the DEA on Trial
Running with the DEA -- er, I mean the Devil
Torture 101 at DEA University
DEA Guilty of Crimes Against Humanity
Mycologists as DEA Collaborators
Running with the torture loving DEA
The DEA Scheduling System is Based on Lies
Drug War Bait and Switch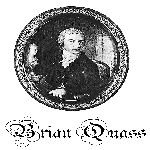 The Schedule I Gift Shop
Help the Drug War philosopher spend more time trashing the idiotic drug war. Purchase products from my
Schedule I Gift Shop
at Cafepress.com. Want to make money rather than spend it? Send me your anti-drug-war artwork and photos for inclusion on my drug war products and get 50% of all sale proceeds that those products generate. Email quass@quass.com for details.
This is your Brain on Godsend Plant Medicine: Stop the Drug War from demonizing godsend plant medicines. Psychoactive plant medicines are godsends, not devil spawn.
End Drug War Sharia: Re-Legalize Plants: Speak common sense to power: end the war against Mother Nature's medicines.
Monticello Betrayed Thomas Jefferson: By demonizing plant medicine, the Drug War overthrew the Natural Law upon which Jefferson founded America -- and brazenly confiscated the Founding Father's poppy plants in 1987, in a symbolic coup against Jeffersonian freedoms.
End the Christian Science Drug War: The war on plant medicine is the establishment of the Christian Science religion, which tell us it is somehow moral to do without godsend plant medicine.
Drug Testing For Tobacco And Liquor Decal: Slap this sticker on a urinal to remind urinating drug warriors of the hypocrisy of their war on godsend plant medicine.
The Dea Poisoned Americans Bumper Sticker: In the 1980s, DEA Chief John C. Lawn laced marijuana plants with Paraquat, a weed killer that has since been shown to cause Parkinson's Disease.
No Drug War Keychains: The key to ending the Drug War is to spread the word about the fact that it is Anti-American, unscientific and anti-minority (for starters)
Stop Demonizing Plant Medicine Car Bumper Magnet: Today the word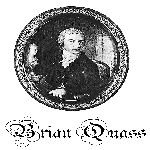 You have been reading essays by the Drug War Philosopher, Brian Quass, at
abolishthedea.com
. Brian has written for Sociodelic and is the author of
The Drug War Comic Book
, which contains 150 political cartoons illustrating some of the seemingly endless problems with the war on drugs -- many of which only Brian seems to have noticed, by the way, judging by the recycled pieties that pass for analysis these days when it comes to "drugs." That's not surprising, considering the fact that the category of "drugs" is a political category, not a medical or scientific one.
A "drug," as the world defines the term today, is "a substance that has no good uses for anyone, ever, at any time, under any circumstances" -- and, of course, there are no substances of that kind: even cyanide and the deadly botox toxin have positive uses: a war on drugs is therefore unscientific at heart, to the point that it truly qualifies as a superstition, one in which we turn inanimate substances into boogie-men and scapegoats for all our social problems.
The Drug War is, in fact, the philosophical problem par excellence of our time, premised as it is on a raft of faulty assumptions (notwithstanding the fact that most philosophers today pretend as if the drug war does not exist). It is a war against the poor, against minorities, against religion, against science, against the elderly, against the depressed, against those in pain, against children in hospice care, and against philosophy itself. It outlaws substances that have inspired entire religions, Nazi fies the English language and militarizes police forces nationwide. In short, it causes all of the problems that it purports to solve, and then some, meanwhile violating the Natural Law upon which Thomas Jefferson founded America.
If you believe in freedom and democracy, in America and around the world, please stay tuned for more philosophically oriented broadsides against the outrageous war on godsend medicines, AKA the war on drugs.
Site and its contents copyright 2023, by Brian B. Quass, the drug war philosopher at
abolishthedea.com
. For more information, contact Brian at quass@quass.com.