Rate the following statements 1 to 4, based on how much they have applied to you over the last two weeks:
1) I have little or no pleasure in doing things.
1-not at all, 2-a little bit, 3-a lot, 4-very much
2) I am convinced that plants of Mother Nature could help me enjoy my life again.
1-not at all, 2-a little bit, 3-a lot, 4-very much
3) I am pissed at government for denying me free access to these valuable medicines that could help me, like, say, psilocybin, peyote, etc.
1-not at all, 2-a little bit, 3-a lot, 4-very much
4) After all, we're talking about plants from Mother Nature here, not demoniacal pills from Pablo Freakin' Escobar the Third!!!
1-not at all, 2-a little bit, 3-a lot, 4-very much
5) I feel like America has not been a free country ever since the passage of the Harrison Narcotics Act of 1914.
1-not at all, 2-a little bit, 3-a lot, 4-very much
6) I feel resentful and angry over having to visit a psychiatrist every f---ing three months of my life to get a so-called "maintenance prescription" of expensive and chemically addictive drugs that I have to take every single day and which, in the long run, do nothing more than numb my brain and make it hard for me to think clearly.
1-not at all, 2-a little bit, 3-a lot, 4-very much
7) I am particularly pissed because these so-called SSRIs and SNRIs are contraindicated in psychedelic use, meaning that even if psilocybin became available for me to use, I could not use it thanks to the Big Pharma Meds that psychiatry has hooked me on.
1-not at all, 2-a little bit, 3-a lot, 4-very much
8) Speaking of drugs, I'm pissed that Americans have rolled over and played dead when it comes to so-called "drug testing," since I should not be punished for using medicines that have inspired entire religions!
1-not at all, 2-a little bit, 3-a lot, 4-very much
9) Drug testing is also the enforcement of a state religion, namely Christian Science, which holds that our mental health should be maintained without the help of therapeutic medicines - except for the hypocritical exception of a handful of Big Pharma blockbuster pills that boost the Fortune 500 while slowly bankrupting their addicted users.
1-not at all, 2-a little bit, 3-a lot, 4-very much
10) I have trouble falling asleep when I think how Big Pharma, psychiatry, and clueless politicians have deprived me of my birthright, namely the therapeutic plants and fungi that grow at my very feet!
1-not at all, 2-a little bit, 3-a lot, 4-very much
Results: Total your response scores. If the result is less than 36, you clearly have been driven crazy by America's Drug War. But whatever you do, do NOT seek professional help immediately! The helper in question is probably "on the take" from Big Pharma and so is likely to put you on mind-clouding psychiatric medicines that will addict you for life. Instead, read books by Terence McKenna, visit sites like Maps.org, and work for a world in which psychotherapy is performed by empathic shamans who are free to use any naturally-occurring substance in the world as a therapeutic adjunct.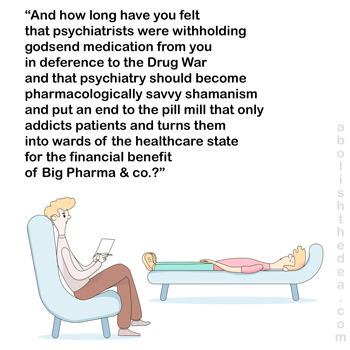 Author's Follow-up: March 5, 2023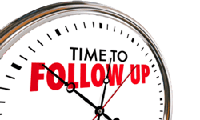 I wrote this thing years ago when I still young, say 62 years old at most. But I think I hit the nail on the proverbial. In hindsight, however, I should have added one more question, which always appears on those humiliating mood tests that psychiatrists give their pill mill addicts every three months of their unempowered lives:

11) Do you ever consider committing suicide?



1-not at all, 2-a little bit, 3-a lot,

4-only when I reflect on the fact that the psychiatric pill mill has turned me into an eternal patient.
More Essays Here

essays about
PSYCHIATRY AND THE DRUG WAR
America's Puritan Obsession with Sobriety
America's biggest drug pusher: The American Psychiatric Association:
Christian Science Rehab
Depressed? Here's why.
Electroshock Therapy and the Drug War
How Psychiatry and the Drug War turned me into an eternal patient
In Praise of Doctor Feelgood
In praise of doctor hopping
MDMA for Psychotherapy
Replacing Psychiatry with Pharmacologically Savvy Shamanism
The Drug War and Electroshock Therapy
The Myth of the Addictive Personality
The Prozac Code
Time to Replace Psychiatrists with Shamans
Doctor Feel Bad
Psychedelics and Depression
Drug Use as Self-Medication
This is your brain on Effexor
Depression is real, says the APA, and they should know: they cause it!
The Depressing Truth About SSRIs
Don't Worry, Be Satisfied
America's Great Anti-Depressant Scam
The Origins of Modern Psychiatry
No Drug War Keychains
The key to ending the Drug War is to spread the word about the fact that it is Anti-American, unscientific and anti-minority (for starters)
Monticello Betrayed Thomas Jefferson
By demonizing plant medicine, the Drug War overthrew the Natural Law upon which Jefferson founded America -- and brazenly confiscated the Founding Father's poppy plants in 1987, in a symbolic coup against Jeffersonian freedoms.
This is your Brain on Godsend Plant Medicine
Stop the Drug War from demonizing godsend plant medicines. Psychoactive plant medicines are godsends, not devil spawn.
The Drug War Censors Science
Scientists: It's time to wake up to the fact that you are censored by the drug war. Drive the point home with these bumper stickers.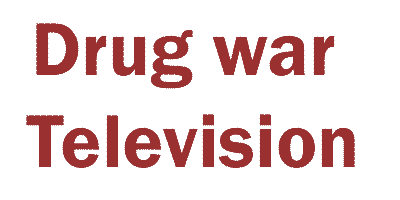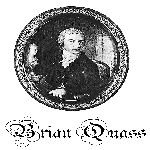 You have been reading essays by the Drug War Philosopher, Brian Quass, at
abolishthedea.com
. Brian is the founder of
The Drug War Gift Shop
, where artists can feature and sell their protest artwork online. He has also written for Sociodelic and is the author of
The Drug War Comic Book
, which contains 150 political cartoons illustrating some of the seemingly endless problems with the war on drugs -- many of which only Brian seems to have noticed, by the way, judging by the recycled pieties that pass for analysis these days when it comes to "drugs." That's not surprising, considering the fact that the category of "drugs" is a political category, not a medical or scientific one.
A "drug," as the world defines the term today, is "a substance that has no good uses for anyone, ever, at any time, under any circumstances" -- and, of course, there are no substances of that kind: even cyanide and the deadly botox toxin have positive uses: a war on drugs is therefore unscientific at heart, to the point that it truly qualifies as a superstition, one in which we turn inanimate substances into boogie-men and scapegoats for all our social problems.
The Drug War is, in fact, the philosophical problem par excellence of our time, premised as it is on a raft of faulty assumptions (notwithstanding the fact that most philosophers today pretend as if the drug war does not exist). It is a war against the poor, against minorities, against religion, against science, against the elderly, against the depressed, against those in pain, against children in hospice care, and against philosophy itself. It outlaws substances that have inspired entire religions, Nazifies the English language and militarizes police forces nationwide.
It bans the substances that inspired William James' ideas about human consciousness and the nature of ultimate reality. In short, it causes all of the problems that it purports to solve, and then some, meanwhile violating the Natural Law upon which Thomas Jefferson founded America. (Surely, Jefferson was rolling over in his grave when Ronald Reagan's DEA stomped onto Monticello in 1987 and confiscated the founding father's poppy plants.)
If you believe in freedom and democracy, in America and around the world, please stay tuned for more philosophically oriented broadsides against the outrageous war on godsend medicines, AKA the war on drugs.
PS The drug war has not failed: to the contrary, it has succeeded, insofar as its ultimate goal was to militarize police forces around the world and help authorities to ruthlessly eliminate those who stand in the way of global capitalism. For more, see
Drug War Capitalism by Dawn Paley
.
Rather than apologetically decriminalizing selected plants, we should be demanding the immediate restoration of Natural Law, according to which
"The earth, and all that is therein, is given to men for the support and comfort of their being."
(John Locke)
Site and its contents copyright 2023, by Brian B. Quass, the drug war philosopher at abolishthedea.com. For more information, contact Brian at quass@quass.com.