The following complaint was sent on May 19, 2020, to the Sentara Board of Directors: Dian Calderone - Chair, Allan Parrott - Vice Chair, Howard Kern - CEO, Bill Achenbach, John Agola, M.D., Gilbert Bland, Peter Brooks, Esq., (Eric) Frederick Coble, Edward George, M.D., Les Hall, (Sandy) Henry Harris, Ann Homan, Charles Lovell, M.D., Whitney Saunders, Esq., Jeffery Smith, EdD, Michael Smith, Carol Thomas, Marion Wall.
I am a 61-year-old client of Sentara Behavioral Health Services, writing to protest against the fact that psychiatry has turned me into an eternal patient. It has hooked me on antidepressants, which I was never told were addictive, but which I'm now told can never be stopped. In fact, when I told my Sentara psychiatrist that I wanted to quit Effexor (after 25 years of ineffective and mind-fogging treatment with the pills), he said that I shouldn't even bother, because an NIH study shows that the drug has a 95% recidivism rate. I have since learned, from folks like Julie Holland and Richard Whitaker, that antidepressants cause the very chemical imbalance that they purport to fix and that some of them are harder to quit than heroin, because they muck around with a neurochemical baseline that may take months to restore.
If psychiatric outfits like Sentara can't bring themselves to apologize for turning folks like myself into eternal patients, the least they can do is to make it easier for us to get our "meds" without having to undergo the time-wasting indignity of visiting the Behavioral Health office. What business is it of your young psychiatrists to know my innermost thoughts every three months? Even granting that it's a necessary formality, a virtual visit should suffice for us pill-mill veterans - at least if you'd be so magnanimous as to accept the "patient's" word about their weight, height and blood pressure, rather than checking these in person.
I wouldn't be surprised if there are legal reasons why you cannot give veteran patients this small degree of freedom - but that would only go to show that we pill-mill veterans are being disempowered by the psychiatric establishment and treated like children.
I urge you therefore to consider ways in which the system can change to empower anti-depressant addicts - because we seem to be the one group in America that it's still OK to oppress.
Your forms always ask patients if they've contemplated suicide: The ironic thing is that there is only one thing that makes me sick of life these days, and that is the fact that psychiatry has turned me into an eternal patient, one who has to humiliate himself every few months by telling his innermost feelings to strangers - and paying for that "privilege" too - all in order to merely be eligible to spend still more money on ineffective pills to which he's become addicted.
Talk about disempowerment, what about the pharmacy nonsense that Sentara puts me through? If I have any trouble with my prescription refills on a weekend, your staff seems to be under orders to ignore me completely until Monday - even if I've run out of meds whose abrupt cessation is medically contraindicated. Your rather useless answering service insists that nobody on your staff can be contacted on the weekend for any reason - to the point where I had to falsely threaten suicide once merely to have someone call me. (If Sentara is going to hugely inconvenience me, I feel no compunction in forcing them merely to "take my call.")
In my opinion, your power to prescribe medicines involves responsibilities as well as rights. If you're not going to be around on the weekend in the case of refill emergencies involving addictive drugs, then you have no business prescribing so-called medicines in the first place.
Now that I've had my say, here's what I ask you to do: Please consider any and all ways to empower veteran patients like myself so that we don't have to think of ourselves as eternal patients. For starters, please implement virtual counseling for veteran patients, if the legal system will let you.
Given the Covid crisis, you'd think that Sentara would be asking ME to have my next "counseling session" via WiFi, but no. Even during a pandemic, Sentara does not want to untie the apron strings that keep me in my lowly place as a "patient."
I write not merely for myself but for the increasing numbers of disempowered veteran patients of the psychiatric pill mill.
Sincerely Yours,
Ballard Quass
PS If you really want to help the disempowered, rather than just maximize Sentara profits, please use what clout you may have to call for the end of the War on Plants (which we disingenuously call a "Drug War"), so that folks like myself can have the same access to Mother Nature's powerful mood medicines that folks had prior to the racist Harrison Narcotics Act of 1914.
The Links Police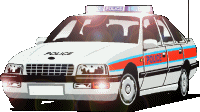 Do you know why I stopped you? That's right, I wanted to hassle you because you're young and black. No, seriously, I wanted to tip you off to this cache of related essays on this topic:
Brahms is NOT the best antidepressant
How the Drug War Screws the Depressed
Depression is real, says the APA, and they should know: they cause it!
Why CBS 19 should stop supporting the Drug War
Open Letter to Lisa Ling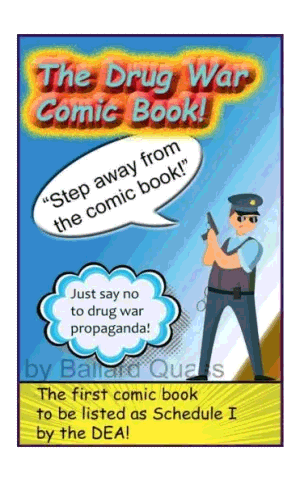 Buy the Drug War Comic Book
by Brian Quass, featuring 150 hilarious op-ed pics about America's disgraceful war on Americans
ANTIDEPRESSANTS
In his book "Salvia Divinorum: The Sage of the Seers," Ross Heaven explains how "salvinorin A" is the strongest hallucinogen in the world and could treat Alzheimer's, AIDS, and various addictions. But America would prefer to demonize and outlaw the drug.
But materialist puritans do not want to create any drug that elates. So they go on a fool's errand to find reductionist cures for "depression itself," as if the vast array of human sadness could (or should) be treated with a one-size-fits-all readjustment of brain chemicals.
There are endless drugs that could help with depression. Any drug that inspires and elates is an antidepressant, partly by the effect itself and partly by the mood-elevation caused by anticipation of use (facts which are far too obvious for drug warriors to understand).
Rather than protesting prohibition as a crackdown on academic freedom, today's scientists are collaborating with the drug war by promoting shock therapy and SSRIs, thereby profiting from the monopoly that the drug war gives them in selling mind and mood medicine.
Here's one problem that supporters of the psychiatric pill mill never address: the fact that Big Pharma antidepressants demoralize users by turning them into patients for life.
America's "health" system was always screaming at me about the threat of addiction from drugs. Then what did it do? It put me on the most dependence-causing meds of all time: SSRIs and SNRIs.
Antidepressants in the time of the drug war are like cars in a time when combustion engines are outlawed. Such "cars" may bounce you from point A to point B somehow, but we wouldn't be taking them seriously except for the prohibition on combustion engines. Re-legalize NATURE!
More Essays Here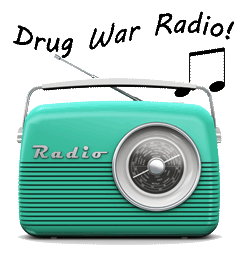 A Misguided Tour of Jefferson's Monticello
Calling Doctor Scumbag
A Dope Conversation about Drugs
COPS presents the top 10 traffic stops of 2023
PSA about Deadly Aspirin
PSA about Deadly Roller Coasters
PSA about the Deadly Grand Canyon
PSA about Deadly Horses

essays about
ANTIDEPRESSANTS
Brahms is NOT the best antidepressant
Why SSRIs are Crap
Why Rick Doblin is Ghosting Me
Replacing Psychiatry with Pharmacologically Savvy Shamanism
The Pseudoscience of Mental Health Treatment
Lord Save us from 'Real' Cures
Modern Addiction Treatment as Puritan Indoctrination
Disease Mongering in the age of the drug war
The War on Drugs and the Psychiatric Pill Mill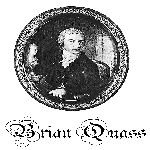 SUOs
(seemingly useful organizations)
Sana Collective
Group committed to making psychedelic therapy available to all regardless of income.
You have been reading essays by the Drug War Philosopher, Brian Quass, at
abolishthedea.com
. Brian is the founder of
The Drug War Gift Shop
, where artists can feature and sell their protest artwork online. He has also written for Sociodelic and is the author of
The Drug War Comic Book
, which contains 150 political cartoons illustrating some of the seemingly endless problems with the war on drugs -- many of which only Brian seems to have noticed, by the way, judging by the recycled pieties that pass for analysis these days when it comes to "drugs." That's not surprising, considering the fact that the category of "drugs" is a political category, not a medical or scientific one.
A "drug," as the world defines the term today, is "a substance that has no good uses for anyone, ever, at any time, under any circumstances" -- and, of course, there are no substances of that kind: even cyanide and the deadly botox toxin have positive uses: a war on drugs is therefore unscientific at heart, to the point that it truly qualifies as a superstition, one in which we turn inanimate substances into boogie-men and scapegoats for all our social problems.
The Drug War is, in fact, the philosophical problem par excellence of our time, premised as it is on a raft of faulty assumptions (notwithstanding the fact that most philosophers today pretend as if the drug war does not exist). It is a war against the poor, against minorities, against religion, against science, against the elderly, against the depressed, against those in pain, against children in hospice care, and against philosophy itself. (For proof of that latter charge, check out how the US and UK have criminalized the substances that William James himself told us to study in order to understand reality.) It outlaws substances that have inspired entire religions (like the Vedic), Nazifies the English language (referring to folks who emulate drug-loving Thomas Jefferson and Ben Franklin as "scumbags") and militarizes police forces nationwide (resulting in gestapo SWAT teams breaking into houses of peaceable Americans and shouting "GO GO GO!").
(Speaking of Nazification, L.A. Police Chief Daryl Gates thought that drug users should be shot. What a softie! The real hardliners are the William Bennetts of the world who want drug users to be beheaded instead. That will teach them to use time-honored plant medicine of which politicians disapprove! Mary Baker Eddy must be ecstatic in her drug-free heaven, as she looks down and sees this modern inquisition on behalf of the drug-hating principles that she herself maintained. I bet she never dared hope that her religion would become the viciously enforced religion of America, let alone of the entire freakin' world!)
In short, the drug war causes all of the problems that it purports to solve, and then some, meanwhile violating the Natural Law upon which Thomas Jefferson founded America. (Surely, Jefferson was rolling over in his grave when Ronald Reagan's DEA stomped onto Monticello in 1987 and confiscated the founding father's poppy plants.)
If you believe in freedom and democracy, in America and around the world, please stay tuned for more philosophically oriented broadsides against the outrageous war on godsend medicines, AKA the war on drugs.
Brian Quass
The Drug War Philosopher
abolishthedea.com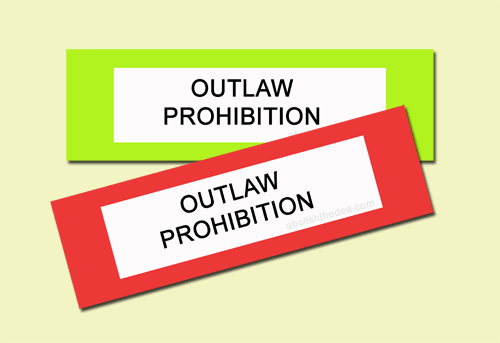 PS The drug war has not failed: to the contrary, it has succeeded, insofar as its ultimate goal was to militarize police forces around the world and help authorities to ruthlessly eliminate those who stand in the way of global capitalism. For more, see
Drug War Capitalism by Dawn Paley
. Oh, and did I mention that most Drug Warriors these days would never get elected were it not for the Drug War itself, which threw hundreds of thousands of their political opposition in jail? Trump was right for the wrong reasons: elections are being stolen in America, but the number-one example of that fact is his own narrow victory in 2016, which could never have happened without the existence of laws that were specifically written to keep Blacks and minorities from voting. The Drug War, in short, is a cancer on the body politic.
PPS Drugs like opium and psychedelics should come with the following warning: "Outlawing of this product may result in inner-city gunfire, civil wars overseas, and rigged elections in which drug warriors win office by throwing minorities in jail."
Rather than apologetically decriminalizing selected plants, we should be demanding the immediate restoration of Natural Law, according to which
"The earth, and all that is therein, is given to men for the support and comfort of their being."
(John Locke)
Selected Bibliography
Andrew, Christopher "The Secret World: A History of Intelligence" 2019 Yale University Press
Aurelius, Marcus "Meditations" 2021 East India Publishing Company
Bache, Christopher "LSD and the Mind of the Universe: Diamonds from Heaven" 2019 Park Street Press
Blum, Richard "Society and Drugs" 1970 Jossey-Bass
Carroll, Lewis "Alice in Wonderland: The Original 1865 Edition With Complete Illustrations By Sir John Tenniel" 2021 Amazon
Cohen, Jay S. "For Your Own Good: The Anti-Smoking Crusade and the Tyranny of Public Health" 2011 Tarcher/Putnam
De Quincey, Thomas "Confessions of an English Opium Eater" 1995 Dover
Ellsberg, Daniel "The Doomsday Machine: Confessions of a Nuclear War Planner " 2018 Bloomsbury Publishing
Fadiman, James "The Psychedelic Explorer's Guide: Safe, Therapeutic, and Sacred Journeys " 2011 Park Street Press
Fleming, Thomas "A Disease in the Public Mind: Why We Fought the Civil War" 2014 Da Capo Press
Friedman, Milton "Wall Street Journal" 1989 WSJ
Fukuyama, Francis "Liberalism and Its Discontents" 2022 Farrar, Straus and Giroux
Gootenberg, Paul "Cocaine: Global Histories" 1999 Routledge
Gottleib, Anthony "The Dream of Enlightenment: the Rise of Modern Philosophy" 2016 Liveright Publishing Corporation
Holland, Julie "Good Chemistry: The Science of Connection, from Soul to Psychedelics" 2020 HarperWave
Huxley, Aldous "The Doors of Perception / Heaven and Hell" 1970 Penguin Books
Jenkins, Philip "Synthetic Panics: The Symbolic Politics of Designer Drugs" 1999 New York University Press
Johnson, Paul "The Birth of the Modern" 1991 Harper Collins
Leary, Timothy Ralph Metzner "The Psychedelic Experience: A Manual Based on the Tibetan Book of the Dead " 1964 University Books
Lovecraft, HP "The Dream-Quest of Unknown Kadath" 1970 Del Rey Books
Mate, Gabriel "In the Realm of Hungry Ghosts: Close Encounters with Addiction" 2009 Vintage Canada
Maupassant, Guy de "Le Horla et autres contes fantastiques - Guy de Maupassant: Les classiques du fantastique " 2019
McKenna, Terence "Food of the Gods: The Search for the Original Tree of Knowledge A Radical History of Plants, Drugs, and Human Evolution " 1992 Bantam
Miller, Richard Louis "Psychedelic Medicine: The Healing Powers of LSD, MDMA, Psilocybin, and Ayahuasca Kindle " 2017 Park Street Press
Moreland, J.P. "Science and Secularism: Learning to Respond to a Dangerous Ideology" 2018 Crossway
Noe, Alvin "Out of our Heads" 2010 HiII&Wang,
Paley, Dawn "Drug War Capitalism" 2014 AK Press
Pinchbeck, Daniel "When Plants Dream" 2019 Watkins Publishing
Poe, Edgar Allan "The Essential Poe" 2020 Warbler Classics
Pollan, Michael "How to Change Your Mind: What the New Science of Psychedelics Teaches Us About Consciousness, Dying, Addiction, Depression, and Transcendence " 2018 Penguin Books
Reynolds, David S. "Beneath the American Renaissance: The Subversive Imagination in the Age of Emerson and Melville " 1988 Oxford University Press
Richards, William "Sacred Knowledge: Psychedelics and Religious Experiences Hardcover" 2015 Columbia University Press
Rosenfeld, Harvey "Diary of a Dirty Little War: The Spanish-American War of 1898 " 2000 Praeger
Russell, Kirk "Edmund Burke: A Genius Reconsidered" 1967 Arlington House
Schlosser, Erich "Command and Control: Nuclear Weapons, the Damascus Accident, and the Illusion of Safety" 2014 Penguin
Sewell, Kenneth Clint Richmond "Red Star Rogue: The Untold Story of a Soviet Submarine's Nuclear Strike Attempt on the U.S. " 2006 Pocket Star
Shirer, William "The Rise and Fall of Adolf Hitler" 2011 RosettaBooks
Slater, Lauren "Blue Dreams: The Science and the Story of the Drugs that Changed Our Minds" 2019 Boston
Straussman, Rick "DMT: The Spirit Molecule: A Doctor's Revolutionary Research into the Biology of Near-Death and Mystical Experiences " 2001 Park Street Press
Streatfield, Dominic "Cocaine: An Unauthorized Biography" 2003 Picador USA
Swartzwelder, Scott "Buzzed: The Straight Facts About the Most Used and Abused Drugs from Alcohol to Ecstasy" 1998 W.W. Norton
Szasz, Thomas "Ceremonial Chemistry: the ritual persecution of drugs, addicts, and pushers" 1974 Anchor Press/Doubleday
Szasz, Thomas "Our Right to Drugs: The case for a free market" 1992 Praeger
Tyler, George R. "Billionaire Democracy: The Hijacking of the American Political System" 2016 Pegasus Books
Watts, Alan "The Joyous Cosmology: Adventures in the Chemistry of Consciousness" 1965 Vintage
Whitaker, Robert "Anatomy of an Epidemic: Magic Bullets, Psychiatric Drugs, and the Astonishing Rise of Mental Illness in America " 2010 Crown
Zinn, Howard "A People's History of the United States: 1492 - present" 2009
Zuboff , Shoshana "The Age of Surveillance Capitalism: The Fight for a Human Future at the New Frontier of Power" 2019 Public Affairs
Site and its contents copyright 2023, by Brian B. Quass, the drug war philosopher at abolishthedea.com. For more information, contact Brian at quass@quass.com.