i>The following complaint was sent on May 19, 2020, to the Sentara Board of Directors: Dian Calderone - Chair, Allan Parrott - Vice Chair, Howard Kern - CEO, Bill Achenbach, John Agola, M.D., Gilbert Bland, Peter Brooks, Esq., (Eric) Frederick Coble, Edward George, M.D., Les Hall, (Sandy) Henry Harris, Ann Homan, Charles Lovell, M.D., Whitney Saunders, Esq., Jeffery Smith, EdD, Michael Smith, Carol Thomas, Marion Wall.
I am a 61-year-old client of Sentara Behavioral Health Services, writing to protest against the fact that psychiatry has turned me into an eternal patient. It has hooked me on antidepressants, which I was never told were addictive, but which I'm now told can never be stopped. In fact, when I told my Sentara psychiatrist that I wanted to quit Effexor (after 25 years of ineffective and mind-fogging treatment with the pills), he said that I shouldn't even bother, because an NIH study shows that the drug has a 95% recidivism rate. I have since learned, from folks like Julie Holland and Richard Whitaker, that antidepressants cause the very chemical imbalance that they purport to fix and that some of them are harder to quit than heroin, because they muck around with a neurochemical baseline that may take months to restore.
If psychiatric outfits like Sentara can't bring themselves to apologize for turning folks like myself into eternal patients, the least they can do is to make it easier for us to get our "meds" without having to undergo the time-wasting indignity of visiting the Behavioral Health office. What business is it of your young psychiatrists to know my innermost thoughts every three months? Even granting that it's a necessary formality, a virtual visit should suffice for us pill-mill veterans - at least if you'd be so magnanimous as to accept the "patient's" word about their weight, height and blood pressure, rather than checking these in person.
I wouldn't be surprised if there are legal reasons why you cannot give veteran patients this small degree of freedom - but that would only go to show that we pill-mill veterans are being disempowered by the psychiatric establishment and treated like children.
I urge you therefore to consider ways in which the system can change to empower anti-depressant addicts - because we seem to be the one group in America that it's still OK to oppress.
Your forms always ask patients if they've contemplated suicide: The ironic thing is that there is only one thing that makes me sick of life these days, and that is the fact that psychiatry has turned me into an eternal patient, one who has to humiliate himself every few months by telling his innermost feelings to strangers - and paying for that "privilege" too - all in order to merely be eligible to spend still more money on ineffective pills to which he's become addicted.
Talk about disempowerment, what about the pharmacy nonsense that Sentara puts me through? If I have any trouble with my prescription refills on a weekend, your staff seems to be under orders to ignore me completely until Monday - even if I've run out of meds whose abrupt cessation is medically contraindicated. Your rather useless answering service insists that nobody on your staff can be contacted on the weekend for any reason - to the point where I had to falsely threaten suicide once merely to have someone call me. (If Sentara is going to hugely inconvenience me, I feel no compunction in forcing them merely to "take my call.")
In my opinion, your power to prescribe medicines involves responsibilities as well as rights. If you're not going to be around on the weekend in the case of refill emergencies involving addictive drugs, then you have no business prescribing so-called medicines in the first place.
Now that I've had my say, here's what I ask you to do: Please consider any and all ways to empower veteran patients like myself so that we don't have to think of ourselves as eternal patients. For starters, please implement virtual counseling for veteran patients, if the legal system will let you.
Given the Covid crisis, you'd think that Sentara would be asking ME to have my next "counseling session" via WiFi, but no. Even during a pandemic, Sentara does not want to untie the apron strings that keep me in my lowly place as a "patient."
I write not merely for myself but for the increasing numbers of disempowered veteran patients of the psychiatric pill mill.
Sincerely Yours,
Ballard Quass
PS If you really want to help the disempowered, rather than just maximize Sentara profits, please use what clout you may have to call for the end of the War on Plants (which we disingenuously call a "Drug War"), so that folks like myself can have the same access to Mother Nature's powerful mood medicines that folks had prior to the racist Harrison Narcotics Act of 1914.
The Links Police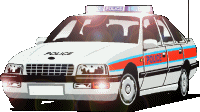 Do you know why I stopped you? That's right, I wanted to hassle you because you're young and black. No, seriously, I wanted to tip you off to this cache of related essays on this topic:
Brahms is NOT the best antidepressant
How the Drug War Screws the Depressed
Depression is real, says the APA, and they should know: they cause it!
Why CBS 19 should stop supporting the Drug War
Open Letter to Lisa Ling
More Essays Here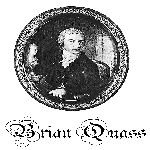 You have been reading essays by the Drug War Philosopher, Brian Quass, at
abolishthedea.com
. Brian has written for Sociodelic and is the author of
The Drug War Comic Book
, which contains 150 political cartoons illustrating some of the seemingly endless problems with the war on drugs -- many of which only Brian seems to have noticed, by the way, judging by the recycled pieties that pass for analysis these days when it comes to "drugs." That's not surprising, considering the fact that the category of "drugs" is a political category, not a medical or scientific one.
A "drug," as the world defines the term today, is "a substance that has no good uses for anyone, ever, at any time, under any circumstances" -- and, of course, there are no substances of that kind: even cyanide and the deadly botox toxin have positive uses: a war on drugs is therefore unscientific at heart, to the point that it truly qualifies as a superstition, one in which we turn inanimate substances into boogie-men and scapegoats for all our social problems.
The Drug War is, in fact, the philosophical problem par excellence of our time, premised as it is on a raft of faulty assumptions (notwithstanding the fact that most philosophers today pretend as if the drug war does not exist). It is a war against the poor, against minorities, against religion, against science, against the elderly, against the depressed, against those in pain, against children in hospice care, and against philosophy itself. It outlaws substances that have inspired entire religions, Nazi fies the English language and militarizes police forces nationwide. In short, it causes all of the problems that it purports to solve, and then some, meanwhile violating the Natural Law upon which Thomas Jefferson founded America.
If you believe in freedom and democracy, in America and around the world, please stay tuned for more philosophically oriented broadsides against the outrageous war on godsend medicines, AKA the war on drugs.
Site and its contents copyright 2023, by Brian B. Quass, the drug war philosopher at
abolishthedea.com
. For more information, contact Brian at quass@quass.com.