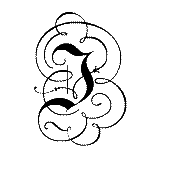 f I had my life to live over again, I would never set foot in a psychiatrist's office, at least not while a Drug War was in effect. Why? Because the Drug War has outlawed every mood medicine except those that are the most addictive of all: namely, modern antidepressants and benzodiazepines. So if you go to a psychiatrist's office, chances are you're going to be started on a "regimen" of highly addictive medications that will turn you into a patient for life. Even as I write this, 1 in 8 American men and 1 in 4 American women are addicted to Big Pharma meds.
I once naively thought that the whole point of psychotherapy was to make the patient self-sufficient and to empower them to face life on their own. But I have learned the hard way, after 40 years of addiction to prescription meds, that modern psychiatry does not seek to empower patients at all. In fact, it does the exact opposite, by turning them into patients for life, who must visit a shrink every 3 to 6 months of their lives in order to qualify for yet another prescription of the addictive pills on which they were started. What could be more demoralizing than this constant expensive and time-consuming reminder that one is an eternal patient, living life as a ward of the healthcare state?
If the meds in question were simply addictive, that would be bad enough, but the DEA requires that I see my doctor every three to six months to have him or her officially determine that I have the right to continue taking these expensive and ineffective meds - and I say "ineffective" advisedly, because Big Pharma PR to the contrary, the Effexor I'm taking does not fight depression. At best it seems to dull the mind to make one slightly less worried about that depression. And yet the DEA thinks that I can't be trusted after 40 long years to use these medicines wisely without constant surveillance by the medical establishment? What a laugh, considering that I myself would be the first to renounce these drugs were any of the hundreds of natural alternative medicines actually legal.
Why is the DEA so pathologically worried about drug misuse, even when the drug in question is legal and does not provide the user with anything approaching a good time? It's because the Drug War is all about superstitiously turning psychoactive substances into giant bugaboos, all-purpose scapegoats, holding them responsible for everything good and bad in the world. In the past (that is before 1914), we knew that substances were amoral and that their proper use depended solely on context. Society's goal was to educate the citizen about making wise decisions. In the superstitious Drug War era, we label substances themselves as bad, making the tyrannous claim that citizens cannot be trusted with them, that the government must either outlaw psychoactive substances or watch like a hawk as its citizens use such substances under the closest bureaucratic scrutiny possible.
Of course, if the legal dope that I was taking actually worked - like the cocaine with which Sigmund Freud overcame his own depression or the opium that helped Benjamin Franklin get through the rainy days -- I might not mind the regular visits to the behavioral health clinic to jump through the required hoops. But it's a double insult to be subjected to this demoralizing indignity for the purpose of receiving a prescription that one does not even want, to be catechized about one's mental health by a constantly changing roster of interns who might be half my age at most.
Perhaps someday I'll have the nerve to truthfully answer the shrink's obligatory question about suicide:
Q: Have you ever thought about taking your own life?
A: Only when I think about the fact that the Drug War has turned me into an eternal patient.
Author's Follow-up: September 30, 2022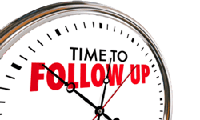 There are plenty of scientific reasons to think that SSRIs don't work (see the works of Robert Whitaker, Irving Kirsch and Julie Holland), but there is a philosophic reason that they do not work as well. Before you can claim that a drug cures an illness, you have to tell me how you define the word "cure." I want to live large like a friend of Jack Kerouac, "The ones who are mad to live, mad to talk, mad to be saved, desirous of everything at the same time, the ones who never yawn or say a commonplace thing, but burn, burn burn like fabulous yellow roman candles." I will consider my depression "cured" when I am able to live life like that. But that is not Big Pharma's definition of "cure." Their definition of "cure" is to make me accept the status quo, by essentially tranquilizing me -- not increasing sensations but numbing them.
That is not curing my depression, that is making me a good consumer in a capitalist society, which was never my goal.
More Essays Here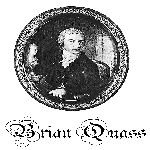 You have been reading essays by the Drug War Philosopher, Brian Quass, at
abolishthedea.com
. Brian has written for Sociodelic and is the author of
The Drug War Comic Book
, which contains 150 political cartoons illustrating some of the seemingly endless problems with the war on drugs -- many of which only Brian seems to have noticed, by the way, judging by the recycled pieties that pass for analysis these days when it comes to "drugs." That's not surprising, considering the fact that the category of "drugs" is a political category, not a medical or scientific one.
A "drug," as the world defines the term today, is "a substance that has no good uses for anyone, ever, at any time, under any circumstances" -- and, of course, there are no substances of that kind: even cyanide and the deadly botox toxin have positive uses: a war on drugs is therefore unscientific at heart, to the point that it truly qualifies as a superstition, one in which we turn inanimate substances into boogie-men and scapegoats for all our social problems.
The Drug War is, in fact, the philosophical problem par excellence of our time, premised as it is on a raft of faulty assumptions (notwithstanding the fact that most philosophers today pretend as if the drug war does not exist). It is a war against the poor, against minorities, against religion, against science, against the elderly, against the depressed, against those in pain, against children in hospice care, and against philosophy itself. It outlaws substances that have inspired entire religions, Nazi fies the English language and militarizes police forces nationwide. In short, it causes all of the problems that it purports to solve, and then some, meanwhile violating the Natural Law upon which Thomas Jefferson founded America.
If you believe in freedom and democracy, in America and around the world, please stay tuned for more philosophically oriented broadsides against the outrageous war on godsend medicines, AKA the war on drugs.
Site and its contents copyright 2023, by Brian B. Quass, the drug war philosopher at
abolishthedea.com
. For more information, contact Brian at quass@quass.com.