ver since I was young, I have not understood the drug war mentality. Why, for instance, could I not use cocaine in my late teens and early 20s when the symptoms that it produced were exactly what I was looking for at the time: namely, a release from morbid self-consciousness, thanks to which I could have capitalized on my innate talents for DJing - instead of self-destructing vocally before the microphone through self-doubt. Freud himself praised cocaine to the skies, claiming that it relieved his depression without depriving him of energy needed for work. Indeed, he expected cocaine to "win its place in therapeutics side by side morphine and superior to it." Nor did the drug hopelessly addict him. To the contrary, he used cocaine while it was useful to his work and quit it without fanfare (or the release of a self-pitying autobiography) when the drug no longer served his purposes in life.
Yet whenever I talked like this to psychiatrists, I was met with blank stares, and eventually warned that I sounded like an "addictive personality." An "addictive personality"! How ironic, considering that these same psychiatrists then went on to addict me for an entire lifetime to Big Pharma pills, which I must take every day of my life, to this very day, and which I couldn't quit if I wanted to, not because I lack willpower but because my own shrink has told me not to bother, since the Effexor I'm on has a recidivism rate equal to that of heroin.
An "addictive personality," indeed. Well, if you're just going to addict me anyway, why can't I be addicted to my poison of choice? Why can't I use cocaine instead of SSRIs and SNRIs?
The psychiatrist's absurd answer to that question illustrates all that is wrong with psychiatry today.
The psychiatrist will claim that cocaine "only targets the symptoms," you see, while Big Pharma has created pills that go right to the chemical imbalances that create depression in the first place.
This is wrong on a number of levels.
First of all, the idea that Big Pharma pills correct a chemical imbalance is a lie: in fact, there is reason to believe that SSRIs and SNRIs actually create the imbalances that they purport to cure (see "Anatomy of an Epidemic" by Robert Whitaker).


Second, how can these pills be fixing a chemical imbalance when I'm as depressed as ever after 40 years of taking them? And it's not just me: America is the most depressed country in the world, statistically speaking, and yet we are the most drug-using nation on earth, to the point that 1 in 4 women are now taking these "silver bullets" every day of their life. But then I suppose that pharmaceutical executives are happier than ever, seeing their bottom line grow enormously thanks to the psychiatric pill mill that they are furnishing with these brain-fogging "godsends" (meds that were never even intended for long-term use).


Third, what's wrong with "only treating the symptoms"? If by doing so you allow a person to achieve self-actualization in life, then problem solved. That's what happened for Freud: his enormous output under cocaine allowed him to achieve his fondest goals, leading to self-actualization. The experience of self-actualization then improved his own self-image and he grew psychologically stronger, in a sort of positive psychological feedback loop. No, cocaine did not directly create this happiness (through some as-yet unknown chemical path, for instance) but so what? It created the actual conditions whereby Freud could succeed in spite of his depression and self-doubts.
Notice that if the drug-warrior psychiatrist had had his or her way, Freud would never have been allowed to succeed in life. Cocaine, after all, would have been a big no-no. Instead, like myself, Freud would have been scheduled for weekly sessions where talk therapy would try to get "to the bottom" of his depression, the supposed "real" psychological cause - or where drugs would have been prescribed that would have supposedly targeted the "real" chemical cause. Result: we would have never heard of Freud today, but you can be sure that he would have been dutifully "taking his meds" until the last day of his life.
In fact, if the drug-warrior psychiatrist had gotten ahold of Robin Williams in time, the same thing would have happened to him: the world would have missed out on a comic legend, because Williams' coke use would have been considered a disease that needed to be cured so that Robin's "real" problems could be addressed, by talk and/or Big Pharma chemicals.
Unfortunately, the drug-warrior psychiatrists did get ahold of me, however. That's why you've never heard of me as a DJ. The psychiatrists gave my self-doubt and depression free rein. My life was put on hold as I was told to wait for the "real" cures to "kick in."
Well, it's been over four decades now, and I'm still waiting.
But on the upside, psychiatry's meds have made life just bearable. Perhaps that's the only benefit of modern SSRIs: they help one survive without achieving self-actualization in life. In fact, I am not a conspiracy theorist, but one could argue that the whole point of modern antidepressants is to turn the user into a good consumer, one who will be tranquilized just to the point that he or she can stand the absurdity of modern life - without turning the user into a potentially disruptive force by actually helping them achieve self-actualization.
How can psychiatry hold a viewpoint that is so at odds with common sense? How can they so blatantly ignore the "patient's" need for self-actualization in life? Why do they insist that patients survive on theories rather than on the real politik of drugs that actually do something to positively effect behavior? In short, why was cocaine a godsend for Sigmund Freud but a devilish drug as far as I'm concerned?
Why?
Because psychiatrists have been cowed by the drug war into denying the obvious: that many illegal psychoactive substances do have therapeutic uses: not because they "cause" happiness in and of themselves (as the philosophically-challenged drug-warrior would require them to do) but because they facilitate behavior that creates success. As noted above, this success then improves self-image, creating a positive feedback loop viz the patient's personality. Result: the patient can succeed in life, oftentimes without the long-term use of the substance that created this "virtuous circle" in the first place.
Until psychiatry realizes these simple truths and ceases its pretentious search for "real causes" (that search that has resulted in the addiction of 1 in 4 American women to the supposedly real "targeted cures" mentioned above) they will continue sacrificing the vocational lives of ambitious Americans like myself on the altar of drug war superstition.
POSTCRIPT: Yes, I was an addictive personality: I was addicted to self-actualization and I demanded it. I wasn't willing to accept the second-best life that psychiatry was proposing for me with its feeble theoretical half-measures.
More Essays Here

essays about
COCA
Corner on Coca!
Drug War Bait and Switch
Smart Uses for Opium and Coca
essays about
DRUG WAR BLASPHEMY
Hurray for Self-Medicating
Re-Legalize Opium Now
Doctor Feel Bad
In Praise of Doctor Feelgood
In Praise of Drug Dealers
The Politically Incorrect Cure for the Common Cold
In Praise of Augustus Bedloe
Why I Am Pro Drugs
Drug Use as Self-Medication
El Chapo Crappo
Smart Uses for Opium and Coca
Saying Yes to Drugs
Saying Yes to Drugs
Just Say Yes to Mother Nature's Pharmacy
In praise of doctor hopping
Why Drug Free Zones are Dangerous and Unconstitutional
News Flash: Drug Use Can Be a Good Thing!
Time to Glorify Drug Use
Drugs CAN Be the Answer
No Drug War Keychains
The key to ending the Drug War is to spread the word about the fact that it is Anti-American, unscientific and anti-minority (for starters)
Monticello Betrayed Thomas Jefferson
By demonizing plant medicine, the Drug War overthrew the Natural Law upon which Jefferson founded America -- and brazenly confiscated the Founding Father's poppy plants in 1987, in a symbolic coup against Jeffersonian freedoms.
This is your Brain on Godsend Plant Medicine
Stop the Drug War from demonizing godsend plant medicines. Psychoactive plant medicines are godsends, not devil spawn.
The Drug War Censors Science
Scientists: It's time to wake up to the fact that you are censored by the drug war. Drive the point home with these bumper stickers.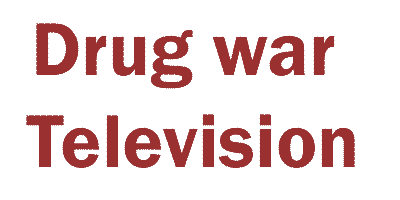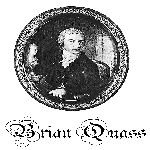 You have been reading essays by the Drug War Philosopher, Brian Quass, at
abolishthedea.com
. Brian is the founder of
The Drug War Gift Shop
, where artists can feature and sell their protest artwork online. He has also written for Sociodelic and is the author of
The Drug War Comic Book
, which contains 150 political cartoons illustrating some of the seemingly endless problems with the war on drugs -- many of which only Brian seems to have noticed, by the way, judging by the recycled pieties that pass for analysis these days when it comes to "drugs." That's not surprising, considering the fact that the category of "drugs" is a political category, not a medical or scientific one.
A "drug," as the world defines the term today, is "a substance that has no good uses for anyone, ever, at any time, under any circumstances" -- and, of course, there are no substances of that kind: even cyanide and the deadly botox toxin have positive uses: a war on drugs is therefore unscientific at heart, to the point that it truly qualifies as a superstition, one in which we turn inanimate substances into boogie-men and scapegoats for all our social problems.
The Drug War is, in fact, the philosophical problem par excellence of our time, premised as it is on a raft of faulty assumptions (notwithstanding the fact that most philosophers today pretend as if the drug war does not exist). It is a war against the poor, against minorities, against religion, against science, against the elderly, against the depressed, against those in pain, against children in hospice care, and against philosophy itself. It outlaws substances that have inspired entire religions, Nazifies the English language and militarizes police forces nationwide.
It bans the substances that inspired William James' ideas about human consciousness and the nature of ultimate reality. In short, it causes all of the problems that it purports to solve, and then some, meanwhile violating the Natural Law upon which Thomas Jefferson founded America. (Surely, Jefferson was rolling over in his grave when Ronald Reagan's DEA stomped onto Monticello in 1987 and confiscated the founding father's poppy plants.)
If you believe in freedom and democracy, in America and around the world, please stay tuned for more philosophically oriented broadsides against the outrageous war on godsend medicines, AKA the war on drugs.
PS The drug war has not failed: to the contrary, it has succeeded, insofar as its ultimate goal was to militarize police forces around the world and help authorities to ruthlessly eliminate those who stand in the way of global capitalism. For more, see
Drug War Capitalism by Dawn Paley
.
Rather than apologetically decriminalizing selected plants, we should be demanding the immediate restoration of Natural Law, according to which
"The earth, and all that is therein, is given to men for the support and comfort of their being."
(John Locke)
Selected Bibliography
Andrew, Christopher "The Secret World: A History of Intelligence" 2019 Yale University Press
Aurelius, Marcus "Meditations" 2021 East India Publishing Company
Blum, Richard "Society and Drugs" 1970 Jossey-Bass
Carroll, Lewis "Alice in Wonderland: The Original 1865 Edition With Complete Illustrations By Sir John Tenniel" 2021 Amazon
Cohen, Jay S. "For Your Own Good: The Anti-Smoking Crusade and the Tyranny of Public Health" 2011 Tarcher/Putnam
De Quincey, Thomas "Confessions of an English Opium Eater" 1995 Dover
Ellsberg, Daniel "The Doomsday Machine: Confessions of a Nuclear War Planner " 2018 Bloomsbury Publishing
Fadiman, James "The Psychedelic Explorer's Guide: Safe, Therapeutic, and Sacred Journeys " 2011 Park Street Press
Fleming, Thomas "A Disease in the Public Mind: Why We Fought the Civil War" 2014 Da Capo Press
Friedman, Milton "Wall Street Journal" 1989 WSJ
Fukuyama, Francis "Liberalism and Its Discontents" 2022 Farrar, Straus and Giroux
Gootenberg, Paul "Cocaine: Global Histories" 1999 Routledge
Gottleib, Anthony "The Dream of Enlightenment: the Rise of Modern Philosophy" 2016 Liveright Publishing Corporation
Holland, Julie "Good Chemistry: The Science of Connection, from Soul to Psychedelics" 2020 HarperWave
Huxley, Aldous "The Doors of Perception / Heaven and Hell" 1970 Penguin Books
Jenkins, Philip "Synthetic Panics: The Symbolic Politics of Designer Drugs" 1999 New York University Press
Johnson, Paul "The Birth of the Modern" 1991 Harper Collins
Leary, Timothy Ralph Metzner "The Psychedelic Experience: A Manual Based on the Tibetan Book of the Dead " 1964 University Books
Lovecraft, HP "The Dream-Quest of Unknown Kadath" 1970 Del Rey Books
Mate, Gabriel "In the Realm of Hungry Ghosts: Close Encounters with Addiction" 2009 Vintage Canada
Maupassant, Guy de "Le Horla et autres contes fantastiques - Guy de Maupassant: Les classiques du fantastique " 2019
McKenna, Terence "Food of the Gods: The Search for the Original Tree of Knowledge A Radical History of Plants, Drugs, and Human Evolution " 1992 Bantam
Miller, Richard Louis "Psychedelic Medicine: The Healing Powers of LSD, MDMA, Psilocybin, and Ayahuasca Kindle " 2017 Park Street Press
Noe, Alvin "Out of our Heads" 2010 HiII&Wang,
Paley, Dawn "Drug War Capitalism" 2014 AK Press
Pinchbeck, Daniel "When Plants Dream" 2019 Watkins Publishing
Poe, Edgar Allan "The Essential Poe" 2020 Warbler Classics
Pollan, Michael "How to Change Your Mind: What the New Science of Psychedelics Teaches Us About Consciousness, Dying, Addiction, Depression, and Transcendence " 2018 Penguin Books
Reynolds, David S. "Beneath the American Renaissance: The Subversive Imagination in the Age of Emerson and Melville " 1988 Oxford University Press
Richards, William "Sacred Knowledge: Psychedelics and Religious Experiences Hardcover" 2015 Columbia University Press
Rosenfeld, Harvey "Diary of a Dirty Little War: The Spanish-American War of 1898 " 2000 Praeger
Russell, Kirk "Edmund Burke: A Genius Reconsidered" 1967 Arlington House
Schlosser, Erich "Command and Control: Nuclear Weapons, the Damascus Accident, and the Illusion of Safety" 2014 Penguin
Sewell, Kenneth Clint Richmond "Red Star Rogue: The Untold Story of a Soviet Submarine's Nuclear Strike Attempt on the U.S. " 2006 Pocket Star
Shirer, William "The Rise and Fall of Adolf Hitler" 2011 RosettaBooks
Slater, Lauren "Blue Dreams: The Science and the Story of the Drugs that Changed Our Minds" 2019 Boston
Straussman, Rick "DMT: The Spirit Molecule: A Doctor's Revolutionary Research into the Biology of Near-Death and Mystical Experiences " 2001 Park Street Press
Streatfield, Dominic "Cocaine: An Unauthorized Biography" 2003 Picador USA
Swartzwelder, Scott "Buzzed: The Straight Facts About the Most Used and Abused Drugs from Alcohol to Ecstasy" 1998 W.W. Norton
Szasz, Thomas "Ceremonial Chemistry: the ritual persecution of drugs, addicts, and pushers" 1974 Anchor Press/Doubleday
Szasz, Thomas "Our Right to Drugs: The case for a free market" 1992 Praeger
Tyler, George R. "Billionaire Democracy: The Hijacking of the American Political System" 2016 Pegasus Books
Watts, Alan "The Joyous Cosmology: Adventures in the Chemistry of Consciousness" 1965 Vintage
Whitaker, Robert "Anatomy of an Epidemic: Magic Bullets, Psychiatric Drugs, and the Astonishing Rise of Mental Illness in America " 2010 Crown
Zinn, Howard "A People's History of the United States: 1492 - present" 2009
Zuboff , Shoshana "The Age of Surveillance Capitalism: The Fight for a Human Future at the New Frontier of Power" 2019 Public Affairs
Site and its contents copyright 2023, by Brian B. Quass, the drug war philosopher at abolishthedea.com. For more information, contact Brian at quass@quass.com.