Manager's note: All of our comedians have undergone drug testing! None of them have been found to be using anything but the most mind-enhancing and therapeutic plants in Mother Nature's psychoactive pharmacy!
For a complete list of the helpful plant medicines consumed by our comics, send an SASE to Acme Labs, PO Box 925, Podunk, Arkansas 69046.
All Essays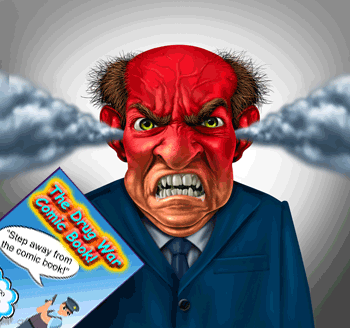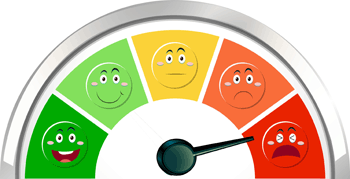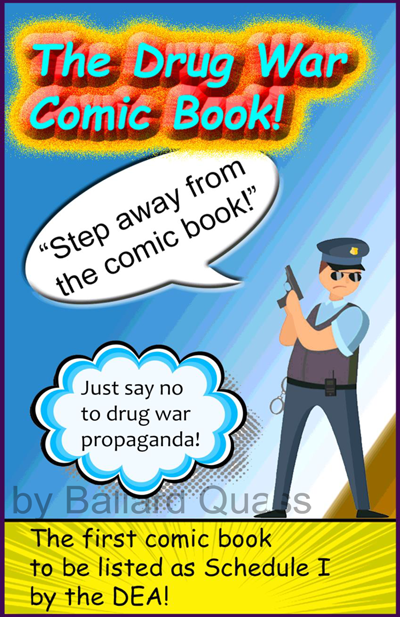 Sample pics from book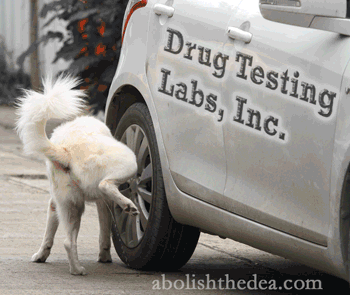 Bone up on slam-dunk arguments against the drug war, starting with the fact that it was a violation of natural law to outlaw plant medicine in the first place. Check out
the site menu
for fun ways to learn more about the manifold injustice of the status quo, including many knock-down arguments never made before. Why? Because even the majority of drug-war opponents have been bamboozled by one or more of the absurd assumptions upon which that war is premised. See through the haze. Read on. Listen on. And Learn how tryants and worrywarts have despoiled American freedom, thereby killing millions around the world, totally unnecessarily, ever since the fateful day in 1914 when ignorant America first criminalized a mere plant -- and insisted that the rest of the world follow suit or else -- an act of colonialist folly unrivaled since the days of the genocidal Conquistadors.