ast week, I looked up info about buying edibles in Washington, D.C., and found a place that offered local delivery -- except, that is, for the residents of Southeastern Washington, who are asked to call in to arrange for a driver. This stipulation, of course, is due to the fact that Southeastern DC has been a battle zone for decades now thanks to the guns and violence which the Drug War brought to the region by creating armed gangs out of whole cloth. If our society considered all Americans to be equally valuable, then this story of American no-go zones (inner city areas with skyrocketing homicide rates) would be on the front burner of the media every single day of the week, in the same way that the ABC News show Nightline carried on for over a year reminding Americans on a daily basis how many days their 52 fellow nationals had been held hostage in Iran in the late '70s.
Just as we then saw headlines screaming "The Iran Hostage Crisis: Day 252," we should see headlines today screaming "Southeast Washington Homicide Crisis: Day 2,502." Why don't we?
Answer:
Because, as Chomsky points out, human beings become "unpeople" when their needs and problems are not included on the "to-do" list of moneyed America and the media outlets that work for them. And to highlight the DC homicides would be to highlight the huge failure of the Drug War, which is the policy which keeps Americans under the ideological thumb of the elite while pushing profits through the roof for the healthcare industry, which profits enormously from its monopoly on mood medicine (highly addictive mood medicine at that). Nor can we count on the local press to cover such minority deaths, since local papers these days are owned by national companies, especially Gannett (see
Gannett and the Death of Local Newspapers
) who impose their corporate agendas on their skeleton staff of local reporters.
Take the Milwaukee Journal which recently rather tersely covered the death of 15-year-old Dechale N. Hampton by gunfire in the dangerous-sounding 9000 block of North 95th Street. He was the 14th juvenile killed this year in Milwaukee and the 109th homicide so far this year. Instead of honoring his untimely death by launching an investigative series to show how the Drug War had armed inner cities to the teeth, the skeleton staff of Gannett reporters quickly moved on to covering the important stuff, like a Sporkies Competition at the Wisconsin State Fair -- stories that were about and for real people, as that term is defined today by the 1%.
As Ann Heather Thompson wrote in the Atlantic: "Without the War on Drugs, the level of gun violence that plagues so many poor inner-city neighborhoods today simply would not exist." That's why these inner city deaths cannot be covered in detail, because the Drug War is the accepted policy of the "haves" who are therefore loath to run rabble-rousing articles that might conduce to that war's demise.
Author's Follow-up: August 21, 2022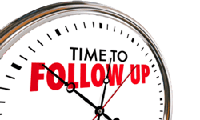 Why are the daily deaths of blacks NOT reported across the country every day as the unacceptable tragedy that it is? Read or listen to the following to find out:
Herman, Edward S.. "Manufacturing Consent: The Political Economy of the Mass Media." Scribd.com. February 02, 2015. https://www.scribd.com/listen/345471878#.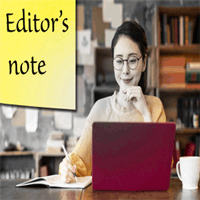 August 22, 2022
Of course, there are other no-go zones around the globe since the drug-war is worldwide. Like the favela of Heliopolis in Brazil. Brazil should spend its money on improved housing instead of fighting the American boogieman called "drugs."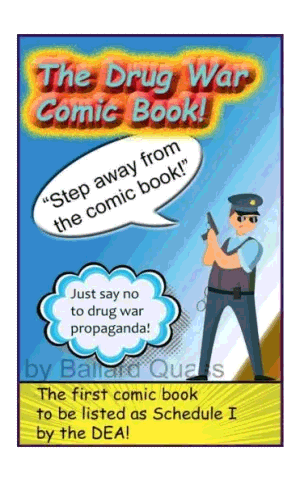 Buy the Drug War Comic Book
by Brian Quass, featuring 150 hilarious op-ed pics about America's disgraceful war on Americans
BLACKS AND THE DRUG WAR
Right. In fact, the drug war can be seen as a way for conservatives to keep America's eyes OFF the prize. The right-wing motto is, "Billions for law enforcement, but not one cent for social programs."
MINORITIES AND DRUGS
Drugs like opium and psychedelics should come with the following warning: "Outlawing of this product may result in inner-city gunfire, civil wars overseas, and rigged elections in which drug warriors win office by throwing minorities in jail."
The Drug War is one big entrapment scheme for poor minorities. Prohibition creates an economy that hugely incentivizes drug dealing, and when the poor fall for the bait, the prohibitionists rush in to arrest them and remove them from the voting rolls.
More Essays Here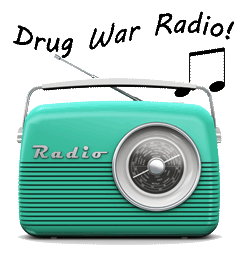 A Misguided Tour of Jefferson's Monticello
Calling Doctor Scumbag
A Dope Conversation about Drugs
COPS presents the top 10 traffic stops of 2023
PSA about Deadly Aspirin
PSA about Deadly Roller Coasters
PSA about the Deadly Grand Canyon
PSA about Deadly Horses

essays about
BLACKS AND THE DRUG WAR
Black Lives Don't Matter
Spike Lee is Bamboozled by the Drug War
Grandmaster Flash: Drug War Collaborator
The Invisible Mass Shootings
American City Homicide Awards 2021
essays about
MINORITIES AND DRUGS
Prohibitionists Never Learn
COPS PRESENTS the top 10 traffic stops of 2023
Drug Warriors and their Prey
Whiteout
How to end the war in Mexico, stop inner-city killings and cure depression in one easy step
American City Homicide Awards 2021
Spike Lee is Bamboozled by the Drug War
Time to ACT UP about the racist drug war
Open Letter to Lisa Ling
Black Lives Don't Matter
Predictive Policing in the Age of the Drug War
Grandmaster Flash: Drug War Collaborator
The Racist Drug War killed George Floyd
Drug War Copaganda
President Calls for Executing Drug Dealers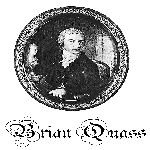 SUOs
(seemingly useful organizations)
Sana Collective
Group committed to making psychedelic therapy available to all regardless of income.
You have been reading essays by the Drug War Philosopher, Brian Quass, at
abolishthedea.com
. Brian is the founder of
The Drug War Gift Shop
, where artists can feature and sell their protest artwork online. He has also written for Sociodelic and is the author of
The Drug War Comic Book
, which contains 150 political cartoons illustrating some of the seemingly endless problems with the war on drugs -- many of which only Brian seems to have noticed, by the way, judging by the recycled pieties that pass for analysis these days when it comes to "drugs." That's not surprising, considering the fact that the category of "drugs" is a political category, not a medical or scientific one.
A "drug," as the world defines the term today, is "a substance that has no good uses for anyone, ever, at any time, under any circumstances" -- and, of course, there are no substances of that kind: even cyanide and the deadly botox toxin have positive uses: a war on drugs is therefore unscientific at heart, to the point that it truly qualifies as a superstition, one in which we turn inanimate substances into boogie-men and scapegoats for all our social problems.
The Drug War is, in fact, the philosophical problem par excellence of our time, premised as it is on a raft of faulty assumptions (notwithstanding the fact that most philosophers today pretend as if the drug war does not exist). It is a war against the poor, against minorities, against religion, against science, against the elderly, against the depressed, against those in pain, against children in hospice care, and against philosophy itself. (For proof of that latter charge, check out how the US and UK have criminalized the substances that William James himself told us to study in order to understand reality.) It outlaws substances that have inspired entire religions (like the Vedic), Nazifies the English language (referring to folks who emulate drug-loving Thomas Jefferson and Ben Franklin as "scumbags") and militarizes police forces nationwide (resulting in gestapo SWAT teams breaking into houses of peaceable Americans and shouting "GO GO GO!").
(Speaking of Nazification, L.A. Police Chief Daryl Gates thought that drug users should be shot. What a softie! The real hardliners are the William Bennetts of the world who want drug users to be beheaded instead. That will teach them to use time-honored plant medicine of which politicians disapprove! Mary Baker Eddy must be ecstatic in her drug-free heaven, as she looks down and sees this modern inquisition on behalf of the drug-hating principles that she herself maintained. I bet she never dared hope that her religion would become the viciously enforced religion of America, let alone of the entire freakin' world!)
In short, the drug war causes all of the problems that it purports to solve, and then some, meanwhile violating the Natural Law upon which Thomas Jefferson founded America. (Surely, Jefferson was rolling over in his grave when Ronald Reagan's DEA stomped onto Monticello in 1987 and confiscated the founding father's poppy plants.)
If you believe in freedom and democracy, in America and around the world, please stay tuned for more philosophically oriented broadsides against the outrageous war on godsend medicines, AKA the war on drugs.
Brian Quass
The Drug War Philosopher
abolishthedea.com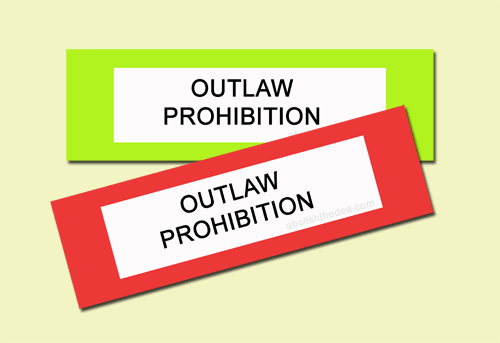 PS The drug war has not failed: to the contrary, it has succeeded, insofar as its ultimate goal was to militarize police forces around the world and help authorities to ruthlessly eliminate those who stand in the way of global capitalism. For more, see
Drug War Capitalism by Dawn Paley
. Oh, and did I mention that most Drug Warriors these days would never get elected were it not for the Drug War itself, which threw hundreds of thousands of their political opposition in jail? Trump was right for the wrong reasons: elections are being stolen in America, but the number-one example of that fact is his own narrow victory in 2016, which could never have happened without the existence of laws that were specifically written to keep Blacks and minorities from voting. The Drug War, in short, is a cancer on the body politic.
PPS Drugs like opium and psychedelics should come with the following warning: "Outlawing of this product may result in inner-city gunfire, civil wars overseas, and rigged elections in which drug warriors win office by throwing minorities in jail."
Rather than apologetically decriminalizing selected plants, we should be demanding the immediate restoration of Natural Law, according to which
"The earth, and all that is therein, is given to men for the support and comfort of their being."
(John Locke)
Selected Bibliography
Andrew, Christopher "The Secret World: A History of Intelligence" 2019 Yale University Press
Aurelius, Marcus "Meditations" 2021 East India Publishing Company
Bache, Christopher "LSD and the Mind of the Universe: Diamonds from Heaven" 2019 Park Street Press
Blum, Richard "Society and Drugs" 1970 Jossey-Bass
Carroll, Lewis "Alice in Wonderland: The Original 1865 Edition With Complete Illustrations By Sir John Tenniel" 2021 Amazon
Cohen, Jay S. "For Your Own Good: The Anti-Smoking Crusade and the Tyranny of Public Health" 2011 Tarcher/Putnam
De Quincey, Thomas "Confessions of an English Opium Eater" 1995 Dover
Ellsberg, Daniel "The Doomsday Machine: Confessions of a Nuclear War Planner " 2018 Bloomsbury Publishing
Fadiman, James "The Psychedelic Explorer's Guide: Safe, Therapeutic, and Sacred Journeys " 2011 Park Street Press
Fleming, Thomas "A Disease in the Public Mind: Why We Fought the Civil War" 2014 Da Capo Press
Friedman, Milton "Wall Street Journal" 1989 WSJ
Fukuyama, Francis "Liberalism and Its Discontents" 2022 Farrar, Straus and Giroux
Gootenberg, Paul "Cocaine: Global Histories" 1999 Routledge
Gottleib, Anthony "The Dream of Enlightenment: the Rise of Modern Philosophy" 2016 Liveright Publishing Corporation
Holland, Julie "Good Chemistry: The Science of Connection, from Soul to Psychedelics" 2020 HarperWave
Huxley, Aldous "The Doors of Perception / Heaven and Hell" 1970 Penguin Books
Jenkins, Philip "Synthetic Panics: The Symbolic Politics of Designer Drugs" 1999 New York University Press
Johnson, Paul "The Birth of the Modern" 1991 Harper Collins
Leary, Timothy Ralph Metzner "The Psychedelic Experience: A Manual Based on the Tibetan Book of the Dead " 1964 University Books
Lovecraft, HP "The Dream-Quest of Unknown Kadath" 1970 Del Rey Books
Mate, Gabriel "In the Realm of Hungry Ghosts: Close Encounters with Addiction" 2009 Vintage Canada
Maupassant, Guy de "Le Horla et autres contes fantastiques - Guy de Maupassant: Les classiques du fantastique " 2019
McKenna, Terence "Food of the Gods: The Search for the Original Tree of Knowledge A Radical History of Plants, Drugs, and Human Evolution " 1992 Bantam
Miller, Richard Louis "Psychedelic Medicine: The Healing Powers of LSD, MDMA, Psilocybin, and Ayahuasca Kindle " 2017 Park Street Press
Moreland, J.P. "Science and Secularism: Learning to Respond to a Dangerous Ideology" 2018 Crossway
Noe, Alvin "Out of our Heads" 2010 HiII&Wang,
Paley, Dawn "Drug War Capitalism" 2014 AK Press
Pinchbeck, Daniel "When Plants Dream" 2019 Watkins Publishing
Poe, Edgar Allan "The Essential Poe" 2020 Warbler Classics
Pollan, Michael "How to Change Your Mind: What the New Science of Psychedelics Teaches Us About Consciousness, Dying, Addiction, Depression, and Transcendence " 2018 Penguin Books
Reynolds, David S. "Beneath the American Renaissance: The Subversive Imagination in the Age of Emerson and Melville " 1988 Oxford University Press
Richards, William "Sacred Knowledge: Psychedelics and Religious Experiences Hardcover" 2015 Columbia University Press
Rosenfeld, Harvey "Diary of a Dirty Little War: The Spanish-American War of 1898 " 2000 Praeger
Russell, Kirk "Edmund Burke: A Genius Reconsidered" 1967 Arlington House
Schlosser, Erich "Command and Control: Nuclear Weapons, the Damascus Accident, and the Illusion of Safety" 2014 Penguin
Sewell, Kenneth Clint Richmond "Red Star Rogue: The Untold Story of a Soviet Submarine's Nuclear Strike Attempt on the U.S. " 2006 Pocket Star
Shirer, William "The Rise and Fall of Adolf Hitler" 2011 RosettaBooks
Slater, Lauren "Blue Dreams: The Science and the Story of the Drugs that Changed Our Minds" 2019 Boston
Straussman, Rick "DMT: The Spirit Molecule: A Doctor's Revolutionary Research into the Biology of Near-Death and Mystical Experiences " 2001 Park Street Press
Streatfield, Dominic "Cocaine: An Unauthorized Biography" 2003 Picador USA
Swartzwelder, Scott "Buzzed: The Straight Facts About the Most Used and Abused Drugs from Alcohol to Ecstasy" 1998 W.W. Norton
Szasz, Thomas "Ceremonial Chemistry: the ritual persecution of drugs, addicts, and pushers" 1974 Anchor Press/Doubleday
Szasz, Thomas "Our Right to Drugs: The case for a free market" 1992 Praeger
Tyler, George R. "Billionaire Democracy: The Hijacking of the American Political System" 2016 Pegasus Books
Watts, Alan "The Joyous Cosmology: Adventures in the Chemistry of Consciousness" 1965 Vintage
Whitaker, Robert "Anatomy of an Epidemic: Magic Bullets, Psychiatric Drugs, and the Astonishing Rise of Mental Illness in America " 2010 Crown
Zinn, Howard "A People's History of the United States: 1492 - present" 2009
Zuboff , Shoshana "The Age of Surveillance Capitalism: The Fight for a Human Future at the New Frontier of Power" 2019 Public Affairs
Site and its contents copyright 2023, by Brian B. Quass, the drug war philosopher at abolishthedea.com. For more information, contact Brian at quass@quass.com.