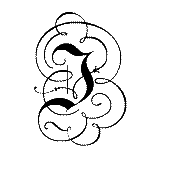 n "
The Quantum Doctor
, Amit Goswami discusses the different uses of so-called alternative (or "integral") medicine versus allopathic medicine, in an effort to claim that each has its proper place in the medical world. What he fails to point out, however, is that this distinction between homeopathy and allopathy is really a creation of two related forces: the drug war and capitalism, and is not fundamentally a result of differing medical views. If there are different medical ideologies at play here, they themselves were fostered, if not created, by the drug war (its stark limitations on what may be legally prescribed) and capitalist practice (the need to find one-size-fits-all cures that will be most profitable to the doctor and pharmaceutical companies that provide them).
Amit Goswami, for all his valuable insights, makes the mistake of almost every other author when it comes to discussing these subjects: he ignores the role of the drug war in influencing the "facts on the ground," writing as if the American healthcare system existed on a level playing field when it comes to deciding what sorts of medical treatment we should value and pursue. The fact is that literally all of the most powerful and efficacious "mood medicines" of Mother Nature have been outlawed by the drug war, so that we can only guess what sorts of treatment Americans would choose if they were actually given the freedom to make such a choice.
Amit's goal seems to be to promote "alternative" therapies in a way that will not be a turn-off to allopathic doctors, by saying that each treatment style (homeopathy and allopathy) has its usefulness. A better approach would be to argue for complete medical freedom via the abolition of drug-war restrictions, after which a doctor will be encouraged to use all possible approaches, without attempting to recognize or draw a sharp line between the medicines based on the philosophical systems that their use seems (to us at least) to presuppose. As Amit himself points out, some allopathic drugs function homeopathically (in preventing illness). Amit, however, claims that "alternative" therapies do not function rapidly -- but, again, he is reckoning here without the drug war. The fact is that many natural (alternative) "mood medicines" DO function rapidly. The problem is that they are illegal and simply cannot be used.
More Essays Here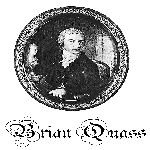 You have been reading essays by the Drug War Philosopher, Brian Quass, at
abolishthedea.com
. Brian has written for Sociodelic and is the author of
The Drug War Comic Book
, which contains 150 political cartoons illustrating some of the seemingly endless problems with the war on drugs -- many of which only Brian seems to have noticed, by the way, judging by the recycled pieties that pass for analysis these days when it comes to "drugs." That's not surprising, considering the fact that the category of "drugs" is a political category, not a medical or scientific one.
A "drug," as the world defines the term today, is "a substance that has no good uses for anyone, ever, at any time, under any circumstances" -- and, of course, there are no substances of that kind: even cyanide and the deadly botox toxin have positive uses: a war on drugs is therefore unscientific at heart, to the point that it truly qualifies as a superstition, one in which we turn inanimate substances into boogie-men and scapegoats for all our social problems.
The Drug War is, in fact, the philosophical problem par excellence of our time, premised as it is on a raft of faulty assumptions (notwithstanding the fact that most philosophers today pretend as if the drug war does not exist). It is a war against the poor, against minorities, against religion, against science, against the elderly, against the depressed, against those in pain, against children in hospice care, and against philosophy itself. It outlaws substances that have inspired entire religions, Nazi fies the English language and militarizes police forces nationwide. In short, it causes all of the problems that it purports to solve, and then some, meanwhile violating the Natural Law upon which Thomas Jefferson founded America.
If you believe in freedom and democracy, in America and around the world, please stay tuned for more philosophically oriented broadsides against the outrageous war on godsend medicines, AKA the war on drugs.
Site and its contents copyright 2023, by Brian B. Quass, the drug war philosopher at
abolishthedea.com
. For more information, contact Brian at quass@quass.com.