evin Sabet is the typical Drug Warrior. He wants to blame all our ills on drugs rather than on the social policies that make them dangerous. But Kevin and co. never had the right to outlaw Mother Nature in the first place. Ask Thomas Jefferson, whose ghost spun in his grave when the DEA stomped onto Monticello in 1987 and confiscated the founding father's poppy plants. Yes, Kevin, we need honesty about all drugs, but that's never going to happen in a capitalist society where we sell Big Pharma meds on prime-time TV as if they were bubble gum. Moreover, Obama's idea of "following the science" will not work because science is political in the age of a Drug War. That's why you will find almost no academic articles discussing the potential benefits of outlawed medicines (like the fact that the Vedic religion was inspired by soma, or that the chewing of the coca leaf gave the Peruvian Indians endurance and social harmony for millennia). Because the Drug War is not about honesty and education, it is about the fearmongering that Kevin promotes with books like Reefer Sanity.
Even if Kevin were 100% right scientifically speaking (and drugs expert DJ Nutt of England would say he is not) , he never takes into account the harm that comes from the prohibition that he champions: civil wars overseas, the corruption of law enforcement, the deaths of blacks in inner cities, the withholding of godsend pain medicine from kids in hospice, the censoring of scientists, ad nauseam. Even if marijuana caused occasional deaths (which it does not), it would be infinitely better to have it re-legalized than to continue the status quo of prohibition. But Drug Warriors never weigh costs and benefits rationally. They judge outlawed substances by the following absurd standard: If it can cause any harm at all, it must be outlawed -- and to hell with the civil wars and police state that might result from such a policy!
What's more, this standard is racist, because in practice it means that we want to protect our white Christian sons and daughters from "evil" Mother Nature at the expense of putting minorities and indigenous peoples in harm's way around the world. We don't want to protect THEM from militarized police forces; we don't want to protect THEM from contaminated product; we don't want to protect THEM from the civil wars spawned by our Drug War. We just want to protect little Johnny and little Sally from Mother Nature's dangerous plant medicines -- as if Mother Nature's bounty was obliged to meet FDA safety standards!
Kevin is an old-school Drug Warrior. That's why he's supported by Jimmy Carter, and we know how successful
he
was in ending the Drug War.
It's the prohibition, stupid!
To repeat: Mother Nature is under no obligation to meet FDA safety standards.
The bounty of Mother Nature is ours by right, and NO ONE HAS THE RIGHT TO WITHHOLD IT FROM US, even in the name of safety.
It's called Natural Law, Kevin, and it grants us what John Locke called the use of the land "and all that lies therein."
Stop demonizing and outlawing, start teaching!
Kevin Sabet reminds me of the police officer in "Wrongfully Accused" who pushes bystanders back from a crime scene in order to protect them, not realizing that in so doing he is pushing them off the edge of a cliff.
When is Kevin going to speak up about the 1 in 4 American women who are chemically dependent on Big Pharma for life? Oh, but they are not "drugs," right, Kevin? They are "meds." That way of thinking is what Julian Buchanan calls "drug apartheid." Substances are substances are substances -- it is only politics that makes us say otherwise, politics and the commercial interests of Big Pharma, Big Liquor, law enforcement and the military.
Prohibition and ignorance are the problems, Kevin. By thinking otherwise, we give bad social policy a great big mulligan and never learn from our sociopolitical mistakes. And if Kevin really thinks that prohibition works, let's remember that his policy has given elections to conservatives by locking up millions of blacks and has turned inner-city areas (like Southeast Washington DC) into no-go zones for the last 40 years thanks to the guns that are piled up in the community as a direct result of the prohibition that Kevin continues to champion, even though blacks are killed every day in America because of his anti-American policy.
America first cracked down on cannabis (in violation of natural law) because the government needed something to do after Prohibition stopped them from cracking heads over liquor. So they renamed cannabis "marijuana" to associate it with Hispanics and went back in the field, cracking heads once again, this time for marijuana use and possession.
The Atlantic loves Kevin Sabet's viewpoint, but that's no surprise, since that magazine completely ignores the positive uses of psychoactive medicine when it writes about the latest treatments for depression and Alzheimer's (see
How the Atlantic Supports the Drug War
). To read such articles, one would think that Mother Nature's pharmacy does not exist -- but in reality, the Atlantic is happy to ignore the existence, let alone the potential, of that pharmacy, in lockstep with the superstitious Drug War ideology of substance demonization.
But unfortunately, Kevin's unscientific way of thinking about drugs has to be taken seriously because it represents the mainstream viewpoint of the average American -- the average American who received a teddy bear in grade school for saying no to mother nature's godsends; the average American who watched thousands of hours of TV shows and movies without ever seeing outlawed substances portrayed in a positive way; the average American who has to urinate in order to get work, not to check if he or she is impaired but rather to make sure that he is not using the kinds of plant medicines that have inspired entire religions in the past.
So, I urge the fans of freedom, common sense and natural law to study Kevin Sabet's ideas about drugs carefully, because they are the philosophically flawed ideas that keep America from taking the crucial step of outlawing substance prohibition, for now and for all time, in the name of natural law, in the name of scientific progress, and in the name of user safety, which will never be advanced by the Drug War's policy of keeping us in ignorance about the substances that we are told to hate.
If Sabet agrees with me that we should be completely honest about all drugs, then he should push for the abolition of the DEA. That's the agency that poisoned pot smokers with paraquat in the 1980s, a weed killer that causes Parkinson's Disease; that's the agency that voted to outlaw MDMA in 1985 against the advice of its own counsel, thereby forcing American soldiers to go for decades without godsend medicine for PTSD. If honest education is really our goal as Kevin suggests, the DEA would be replaced by the Drug Education Agency, which would give us honest reports (subjective and objective, both pros AND cons) about all psychoactive medicines -- including those Big Pharma meds upon which 1 in 4 American women are chemically dependent for life. The Drugs Education Agency would finally tell the truth, the whole truth, and nothing but the truth about psychoactive substances.
But Kevin knows as well as I do that politicians are like Lieutenant Kaffee in "A Few Good Men." They can't handle the truth when it comes to psychoactive medicine, because complete honesty would conflict with the vested interests of Wall Street.
Yet another reason why Kevin should abandon his dream of letting government decide which plant medicines we can use: for not only is that a violation of the natural law upon which America was founded, but such government honesty is simply not possible in a nation where Big Pharma lobbyists (not to mention liquor and law enforcement lobbyists) determine "which science" and "which facts" can even be considered.
Finally, I agree with Kevin that there is a disproportionate focus on marijuana right now, but why is that so, Kevin? It's precisely because your knee-jerk substance prohibition has outlawed all of marijuana's psychoactive competition. Like all Drug Warriors, you want to blame social problems like this on "drugs," but it is social policy that got us to this point, not "drugs." People want to experience self-transcendence, Kevin, no matter how much we may demonize their attempts to do so as "getting high." A social policy like prohibition which ignores this fact is sure to fail -- while doing great damage in the process.
More Essays Here

essays about
DRUG APARTHEID
Mental Illness and the Drug Apartheid of Julian Buchanan
essays about
KEVIN SABET
Kevin Sabet and Drug War 2.0
Kevin Sabet and What-About-Ism
Questions for Kevin Sabet
Why Kevin Sabet is Wrong
The Infuriating Philosophical Idiocy of Kevin Sabet
No Drug War Keychains
The key to ending the Drug War is to spread the word about the fact that it is Anti-American, unscientific and anti-minority (for starters)
Monticello Betrayed Thomas Jefferson
By demonizing plant medicine, the Drug War overthrew the Natural Law upon which Jefferson founded America -- and brazenly confiscated the Founding Father's poppy plants in 1987, in a symbolic coup against Jeffersonian freedoms.
This is your Brain on Godsend Plant Medicine
Stop the Drug War from demonizing godsend plant medicines. Psychoactive plant medicines are godsends, not devil spawn.
The Drug War Censors Science
Scientists: It's time to wake up to the fact that you are censored by the drug war. Drive the point home with these bumper stickers.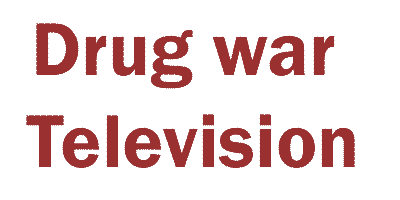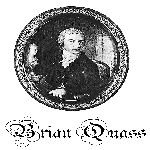 You have been reading essays by the Drug War Philosopher, Brian Quass, at
abolishthedea.com
. Brian is the founder of
The Drug War Gift Shop
, where artists can feature and sell their protest artwork online. He has also written for Sociodelic and is the author of
The Drug War Comic Book
, which contains 150 political cartoons illustrating some of the seemingly endless problems with the war on drugs -- many of which only Brian seems to have noticed, by the way, judging by the recycled pieties that pass for analysis these days when it comes to "drugs." That's not surprising, considering the fact that the category of "drugs" is a political category, not a medical or scientific one.
A "drug," as the world defines the term today, is "a substance that has no good uses for anyone, ever, at any time, under any circumstances" -- and, of course, there are no substances of that kind: even cyanide and the deadly botox toxin have positive uses: a war on drugs is therefore unscientific at heart, to the point that it truly qualifies as a superstition, one in which we turn inanimate substances into boogie-men and scapegoats for all our social problems.
The Drug War is, in fact, the philosophical problem par excellence of our time, premised as it is on a raft of faulty assumptions (notwithstanding the fact that most philosophers today pretend as if the drug war does not exist). It is a war against the poor, against minorities, against religion, against science, against the elderly, against the depressed, against those in pain, against children in hospice care, and against philosophy itself. It outlaws substances that have inspired entire religions, Nazifies the English language and militarizes police forces nationwide.
It bans the substances that inspired William James' ideas about human consciousness and the nature of ultimate reality. In short, it causes all of the problems that it purports to solve, and then some, meanwhile violating the Natural Law upon which Thomas Jefferson founded America. (Surely, Jefferson was rolling over in his grave when Ronald Reagan's DEA stomped onto Monticello in 1987 and confiscated the founding father's poppy plants.)
If you believe in freedom and democracy, in America and around the world, please stay tuned for more philosophically oriented broadsides against the outrageous war on godsend medicines, AKA the war on drugs.
PS The drug war has not failed: to the contrary, it has succeeded, insofar as its ultimate goal was to militarize police forces around the world and help authorities to ruthlessly eliminate those who stand in the way of global capitalism. For more, see
Drug War Capitalism by Dawn Paley
.
Rather than apologetically decriminalizing selected plants, we should be demanding the immediate restoration of Natural Law, according to which
"The earth, and all that is therein, is given to men for the support and comfort of their being."
(John Locke)
Site and its contents copyright 2023, by Brian B. Quass, the drug war philosopher at abolishthedea.com. For more information, contact Brian at quass@quass.com.