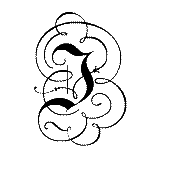 n the "Wisdom of Life," Arthur Schopenhauer sums up an unspoken assumption of Western philosophy when he writes:
"Every man is pent up within the limits of his own consciousness and cannot get directly beyond those limits any more than he can get beyond his own skin."
Indeed, Schopenhauer's famous pessimism is derived from the daily observance of this supposed "fact of life."
But what if it's not a fact? What if we discovered that human psychology was quite therapeutically pliable after all? Wouldn't such a finding require a revision, not only of Schopenhauer's pessimistic philosophy but of Western philosophy in general, insofar as it presupposes stark limitations on the ability of individual human beings to change their own psychology for the better? Wouldn't it require the doomsayers of today to admit that there may be hope for humanity after all, if we only open our eyes (and our research laboratories) to the astonishing psychological healing potential of psychedelic plants?
These are not just hypothetical questions, for a scientific study of psychoactive plants is now proving to Western researchers what partakers of these substances have known for millennia, namely that plants like ibogaine, ayahuasca, and psilocybin can be used strategically to foster new understandings in the human mind, to help one rise above a parochial and neurosis-making upbringing, as well as problematic genetics, and to thrive in the world, in spite of the negative cards that they may have been dealt both by nurture and by nature.
But Western philosophy has entirely missed the implications of these developments. Why? Because most philosophers (like most European-Americans) are stealth puritans who are suspicious of psychoactive plants, unfavorably associating them with witches in Medieval times and with hippies in the present, a jaundiced view of Mother Nature that no doubt traces its origins to the Garden of Eden and that fiasco with the apple (or was it a pomegranate?).
Moreover, the Western penchant for materialism has encouraged drug researchers to dismiss psychedelic mental states out of hand as mere madness, refusing to consider the time-honored evidence of their psychologically therapeutic value, while they dogmatically search instead for reductively formulated nostrums whose chemical effects on the body may (at least in theory) be quantified. It's as though today's scientific credo with respect to psychological cures was:


Better a theoretically justifiable materialist solution with dubious results than a non-quantifiable solution that actually works.

How would a change in such attitudes benefit philosophy?
To make this clear, we can ask the following question:

"What would Schopenhauer's philosophy have been like had he experienced the mind-expanding effects of naturally occurring DMT?"
I think the answer is obvious: he would have rewritten his largely normative credos in a far more prescriptive fashion, insisting that humanity had no justifiable reason to abjure psychological plant medicines and that, to the contrary, there is every reason to think that such use can be philosophically therapeutic, and even ontologically revealing.
Why? Because this hypothetical Schopenhauer of ours would have discovered that psychedelics are custom-made to provide the user with a kind of intuitive proof of the tenets of what Aldous Huxley identified as "the perennial philosophy," that unifying view of life that has long been recognized and advocated by the non-materialists of the world.
I may be giving Schopenhauer too much credit here, but his use of DMT may have even spurred him to propose the following instructive syllogism:

Proposition 1: The unexamined life is not worth living.

Proposition 2: Psychedelics provide us with an unrivaled means to examine life.

Conclusion: Psychedelic plants are an indispensable part of every philosopher's tool chest.

Such a syllogism, developed in the 19th century, could have prevented America's march toward drug-war fascism, by reminding us that plants are our friends and that problems with their misuse are precisely that - problems with their misuse and not with the substances themselves. Meanwhile, if other philosophers were to take Schopenhauer's lead, the materialist west could begin a long-awaited merger with eastern thought and a unifying understanding of reality could finally be assayed.
As for what would be left behind by such a philosophical rebooting, good riddance, for it would be nothing but desperate materialist arguments about Matrix conspiracies, brains in a vat, and the supposed illusory nature of consciousness (and even reality) itself -- all of which mad speculation is elegantly refuted by the intuitive lessons provided by the psychedelic experience, at least when said experience is undertaken with due reverence (even if such reverence is only adopted heuristically by a materialist skeptic) and a willingness to learn.
Pessimism got the final word in Schopenhauer's actual philosophy, but that is only because, like most western thinkers then and now, he was reckoning without a consideration of what psychoactive plants might have to say on the matter. Of course, in his day, he had an excuse. He was no doubt unaware of the philosophically empowering potential of Mother Nature.
But today's materialists have no such excuse. Therefore, when they try to tell us that life is even bleaker than Schopenhauer implied, they should follow all such pronouncements with an asterisk, to inform the reader that the philosopher in question has not yet evaluated his dour outlook in the light of any ontological intuitions provided by psychedelic plants.
Perhaps someday there will even be a sort of reverse drug test at the Philosophy Department's front door, so that no one can enter who has not had at least one experience with psychedelic medicine. At very least, today's materialist philosopher should come clean about their willful renunciation of nature's pharmacy. If they want to tell us that reality itself does not exist, that's fine - as long as they admit to having unscientifically discounted a priori the contrary evidence provided by the reverent and strategic use of Mother Nature's plants.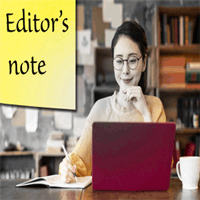 May 5, 2022
The above author, bless him, (this Ballard Quass chappie) is writing under the perhaps somewhat naive assumption that his audience is conversant with the potential of psychoactive medicines to help human beings survive and thrive in the world, both individually and collectively. In response to this concern, I adduce the following remedial reading list, so to speak, to bring the challenged reader up to speed on this topic, starting with a heart-warming essay about the rave scene in Britain, in which MDMA (aka Ecstasy) brought unprecedented peace, love and understanding to the dance floor -- until Drug Warriors looked that gift horse straight in the mouth by cracking down on Ecstasy, after which -- surprise, surprise -- dance floor violence went through the flippin' roof! Another "victory" for the truly bone-headed war on psychoactive medicine.
How the Drug War Killed Leah Betters and ended the peaceful rave scene in Britain.



Food of the Gods, by Terrence McKenna


How to Change Your Mind, by Michael Pollan


Psychedelic Shmanism, by Jim DeKorne


Psychedelic Medicine, edited by Richard Louis Miller


Sacred Knowledge by William Richards


The Doors of Perception, by Aldous Huxley


The Perennial Philosophy, by Aldous Huxley


The Psychedelic Explorer's Guide, by James Fadiman


The Varieties of Religious Experience, by William James (check out his take on nitrous oxide, and then read B's essay entitled Forbes Magazine's Laughable Article about Nitrous Oxide.)


Thus Spake the Plant, by Monica Gagliano


True Hallucinations, by Terrence McKenna


When Plants Dream, by Michael Pinchbeck



Oh, and do notice, please, that nitrous oxide is discussed by William James in a book about religious experiences -- not a book about the danger of narcotics but a book about religious experiences! This is why the Drug War is a war on religion -- indeed, it's a war on the religious impulse itself. Brian has said as much in several essays. See, for instance,
Why the Drug War is Worse than a Religion.
Oh, and how about using psychedelic medicine to HUGELY increase music appreciation? Check out
The Educational Use of Psychoactive Plants
.
More Essays Here

essays about
PHILOSOPHY AND THE DRUG WAR
The Drug War as a Litmus Test for Philosophical Wisdom
The Philosophical Idiocy of the Drug War
The Philosophy of Drug Use
The Philosophy of Getting High
Without Philosophy, Science becomes Scientism
Materialism and the Drug War
Calling All Philosophers
Critique of the Philosophy of Happiness
Heidegger on Drugs
In Praise of Thomas Szasz
Join Philosophers Against the Drug War
Libertarians as Closet Christian Scientists
Majoring in Drug War Philosophy
Rationality Uber Alles
Scientism and America's Drug War hypocrisy
Speaking Truth to Academia
Nietzsche and the Drug War
How Scientific Materialism Keeps Godsend Medicines from the Depressed
Psychedelics and Depression
Drug Use as Self-Medication
John Locke on Drugs
Puritanical Assumptions about Drug Use in the Entertainment Field
Why Kevin Sabet is Wrong
I asked 100 American philosophers what they thought about the Drug War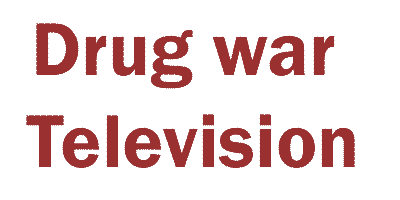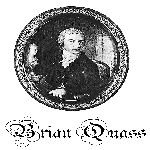 You have been reading essays by the Drug War Philosopher, Brian Quass, at
abolishthedea.com
. Brian is the founder of
The Drug War Gift Shop
, where artists can feature and sell their protest artwork online. He has also written for Sociodelic and is the author of
The Drug War Comic Book
, which contains 150 political cartoons illustrating some of the seemingly endless problems with the war on drugs -- many of which only Brian seems to have noticed, by the way, judging by the recycled pieties that pass for analysis these days when it comes to "drugs." That's not surprising, considering the fact that the category of "drugs" is a political category, not a medical or scientific one.
A "drug," as the world defines the term today, is "a substance that has no good uses for anyone, ever, at any time, under any circumstances" -- and, of course, there are no substances of that kind: even cyanide and the deadly botox toxin have positive uses: a war on drugs is therefore unscientific at heart, to the point that it truly qualifies as a superstition, one in which we turn inanimate substances into boogie-men and scapegoats for all our social problems.
The Drug War is, in fact, the philosophical problem par excellence of our time, premised as it is on a raft of faulty assumptions (notwithstanding the fact that most philosophers today pretend as if the drug war does not exist). It is a war against the poor, against minorities, against religion, against science, against the elderly, against the depressed, against those in pain, against children in hospice care, and against philosophy itself. It outlaws substances that have inspired entire religions, Nazifies the English language and militarizes police forces nationwide.
It bans the substances that inspired William James' ideas about human consciousness and the nature of ultimate reality. In short, it causes all of the problems that it purports to solve, and then some, meanwhile violating the Natural Law upon which Thomas Jefferson founded America. (Surely, Jefferson was rolling over in his grave when Ronald Reagan's DEA stomped onto Monticello in 1987 and confiscated the founding father's poppy plants.)
If you believe in freedom and democracy, in America and around the world, please stay tuned for more philosophically oriented broadsides against the outrageous war on godsend medicines, AKA the war on drugs.
PS The drug war has not failed: to the contrary, it has succeeded, insofar as its ultimate goal was to militarize police forces around the world and help authorities to ruthlessly eliminate those who stand in the way of global capitalism. For more, see
Drug War Capitalism by Dawn Paley
. Oh, and did I mention that most Drug Warriors these days would never get elected were it not for the Drug War itself, which threw hundreds of thousands of their political opposition in jail? Trump was right for the wrong reasons: elections are being stolen in America, but the number-one example of that fact is his own narrow victory in 2016, which could never have happened without the existence of laws that were specifically written to keep Blacks and minorities from voting. The Drug War, in short, is a cancer on the body politic.
Rather than apologetically decriminalizing selected plants, we should be demanding the immediate restoration of Natural Law, according to which
"The earth, and all that is therein, is given to men for the support and comfort of their being."
(John Locke)
Selected Bibliography
Andrew, Christopher "The Secret World: A History of Intelligence" 2019 Yale University Press
Aurelius, Marcus "Meditations" 2021 East India Publishing Company
Blum, Richard "Society and Drugs" 1970 Jossey-Bass
Carroll, Lewis "Alice in Wonderland: The Original 1865 Edition With Complete Illustrations By Sir John Tenniel" 2021 Amazon
Cohen, Jay S. "For Your Own Good: The Anti-Smoking Crusade and the Tyranny of Public Health" 2011 Tarcher/Putnam
De Quincey, Thomas "Confessions of an English Opium Eater" 1995 Dover
Ellsberg, Daniel "The Doomsday Machine: Confessions of a Nuclear War Planner " 2018 Bloomsbury Publishing
Fadiman, James "The Psychedelic Explorer's Guide: Safe, Therapeutic, and Sacred Journeys " 2011 Park Street Press
Fleming, Thomas "A Disease in the Public Mind: Why We Fought the Civil War" 2014 Da Capo Press
Friedman, Milton "Wall Street Journal" 1989 WSJ
Fukuyama, Francis "Liberalism and Its Discontents" 2022 Farrar, Straus and Giroux
Gootenberg, Paul "Cocaine: Global Histories" 1999 Routledge
Gottleib, Anthony "The Dream of Enlightenment: the Rise of Modern Philosophy" 2016 Liveright Publishing Corporation
Holland, Julie "Good Chemistry: The Science of Connection, from Soul to Psychedelics" 2020 HarperWave
Huxley, Aldous "The Doors of Perception / Heaven and Hell" 1970 Penguin Books
Jenkins, Philip "Synthetic Panics: The Symbolic Politics of Designer Drugs" 1999 New York University Press
Johnson, Paul "The Birth of the Modern" 1991 Harper Collins
Leary, Timothy Ralph Metzner "The Psychedelic Experience: A Manual Based on the Tibetan Book of the Dead " 1964 University Books
Lovecraft, HP "The Dream-Quest of Unknown Kadath" 1970 Del Rey Books
Mate, Gabriel "In the Realm of Hungry Ghosts: Close Encounters with Addiction" 2009 Vintage Canada
Maupassant, Guy de "Le Horla et autres contes fantastiques - Guy de Maupassant: Les classiques du fantastique " 2019
McKenna, Terence "Food of the Gods: The Search for the Original Tree of Knowledge A Radical History of Plants, Drugs, and Human Evolution " 1992 Bantam
Miller, Richard Louis "Psychedelic Medicine: The Healing Powers of LSD, MDMA, Psilocybin, and Ayahuasca Kindle " 2017 Park Street Press
Noe, Alvin "Out of our Heads" 2010 HiII&Wang,
Paley, Dawn "Drug War Capitalism" 2014 AK Press
Pinchbeck, Daniel "When Plants Dream" 2019 Watkins Publishing
Poe, Edgar Allan "The Essential Poe" 2020 Warbler Classics
Pollan, Michael "How to Change Your Mind: What the New Science of Psychedelics Teaches Us About Consciousness, Dying, Addiction, Depression, and Transcendence " 2018 Penguin Books
Reynolds, David S. "Beneath the American Renaissance: The Subversive Imagination in the Age of Emerson and Melville " 1988 Oxford University Press
Richards, William "Sacred Knowledge: Psychedelics and Religious Experiences Hardcover" 2015 Columbia University Press
Rosenfeld, Harvey "Diary of a Dirty Little War: The Spanish-American War of 1898 " 2000 Praeger
Russell, Kirk "Edmund Burke: A Genius Reconsidered" 1967 Arlington House
Schlosser, Erich "Command and Control: Nuclear Weapons, the Damascus Accident, and the Illusion of Safety" 2014 Penguin
Sewell, Kenneth Clint Richmond "Red Star Rogue: The Untold Story of a Soviet Submarine's Nuclear Strike Attempt on the U.S. " 2006 Pocket Star
Shirer, William "The Rise and Fall of Adolf Hitler" 2011 RosettaBooks
Slater, Lauren "Blue Dreams: The Science and the Story of the Drugs that Changed Our Minds" 2019 Boston
Straussman, Rick "DMT: The Spirit Molecule: A Doctor's Revolutionary Research into the Biology of Near-Death and Mystical Experiences " 2001 Park Street Press
Streatfield, Dominic "Cocaine: An Unauthorized Biography" 2003 Picador USA
Swartzwelder, Scott "Buzzed: The Straight Facts About the Most Used and Abused Drugs from Alcohol to Ecstasy" 1998 W.W. Norton
Szasz, Thomas "Ceremonial Chemistry: the ritual persecution of drugs, addicts, and pushers" 1974 Anchor Press/Doubleday
Szasz, Thomas "Our Right to Drugs: The case for a free market" 1992 Praeger
Tyler, George R. "Billionaire Democracy: The Hijacking of the American Political System" 2016 Pegasus Books
Watts, Alan "The Joyous Cosmology: Adventures in the Chemistry of Consciousness" 1965 Vintage
Whitaker, Robert "Anatomy of an Epidemic: Magic Bullets, Psychiatric Drugs, and the Astonishing Rise of Mental Illness in America " 2010 Crown
Zinn, Howard "A People's History of the United States: 1492 - present" 2009
Zuboff , Shoshana "The Age of Surveillance Capitalism: The Fight for a Human Future at the New Frontier of Power" 2019 Public Affairs
Site and its contents copyright 2023, by Brian B. Quass, the drug war philosopher at abolishthedea.com. For more information, contact Brian at quass@quass.com.