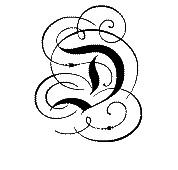 ear Mr. Taylor:
I just read your enjoyable and informative article in Psychology Today on "
The Genius of William James
," and would like to share a few thoughts with you on this topic, should you find the time to read them.
1. Regarding your fascinating thoughts on time, I have recently read similar observations in works by Wolfgang Smith, who points out how Cartesian conceptions force us to think of time in ways that do not square with the ways that we actually experience it.
2. I share your views on human consciousness. I like to look at the brain as a radio receiver for consciousness, as one of many ways of interacting with consciousness, so to say. If the brain is damaged, it need not mean that consciousness is "damaged," any more than damaging a single computer will damage the Internet or damaging a TV will damage the national television networks.
3. Regarding warfare, you write: "human societies need to find an equivalent activity that brings the same collective and individual benefits of war—without causing death and devastation." The fact is that ravers have already found such an activity: it is the use of MDMA, or empathogens in general. The use of Ecstasy in the 1990s brought together every race in color in unprecedented harmony on the British dance floors. The problem is that Drug War ideology holds the anti-scientific notion that criminalized substances can have no positive uses, for anyone, anywhere, at any time, for any reason, ever.
Speaking of the Drug War, I would like to end with a sort of call for action, please. As you may know, England is getting ready to outlaw nitrous oxide, as America has already effectively done. Not only does this deny godsend medicine to millions, but it effectively outlaws philosophical investigations about the nature of consciousness and reality itself. For as you know, the use of nitrous oxide strongly influenced William James' ontology. In fact, that ontology would be very different had William James been obliged to refrain from using that substance.
Therefore I would humbly encourage you to join me in protesting the Drug War's ongoing attempts to outlaw all substances (like laughing gas) that give us hints of a non-materialistic world. This is one reason why materialism has such staying power: because the Drug War has outlawed precisely those substances whose use tends to cast doubt on our materialist premises. This Drug War is surely a war on science and human progress and, in my view, it is our duty to denounce it as such.
Thank you for your time and your consideration of my ideas!
PS If there are problems with the use of NO2 or any other substance, we need to educate people, not criminalize use and thereby end our investigations of ultimate reality. The money we spend on law enforcement should be spent on sending healthcare workers into affected communities and spreading the news about safe use practices. The alternative is scientific censorship.
For more about laughing gas and William James:
Keep Laughing Gas Legal
For more about the outlawing of MDMA
How the Drug War killed Leah Betts
Here's why modern psychology is so baffled by drug use:
The Philosophy of Drug Use
More Essays Here

essays about
LAUGHING GAS
Listening to Laughing Gas
Forbes Magazine's Laughable Article about Nitrous Oxide
Keep Laughing Gas Legal
The Criminalization of Nitrous Oxide is No Laughing Matter
No Drug War Keychains
The key to ending the Drug War is to spread the word about the fact that it is Anti-American, unscientific and anti-minority (for starters)
Monticello Betrayed Thomas Jefferson
By demonizing plant medicine, the Drug War overthrew the Natural Law upon which Jefferson founded America -- and brazenly confiscated the Founding Father's poppy plants in 1987, in a symbolic coup against Jeffersonian freedoms.
This is your Brain on Godsend Plant Medicine
Stop the Drug War from demonizing godsend plant medicines. Psychoactive plant medicines are godsends, not devil spawn.
The Drug War Censors Science
Scientists: It's time to wake up to the fact that you are censored by the drug war. Drive the point home with these bumper stickers.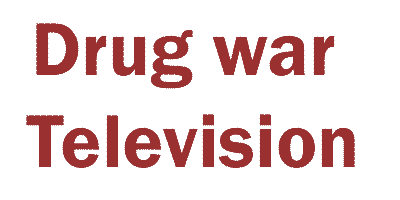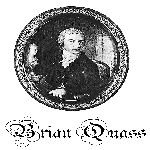 You have been reading essays by the Drug War Philosopher, Brian Quass, at
abolishthedea.com
. Brian is the founder of
The Drug War Gift Shop
, where artists can feature and sell their protest artwork online. He has also written for Sociodelic and is the author of
The Drug War Comic Book
, which contains 150 political cartoons illustrating some of the seemingly endless problems with the war on drugs -- many of which only Brian seems to have noticed, by the way, judging by the recycled pieties that pass for analysis these days when it comes to "drugs." That's not surprising, considering the fact that the category of "drugs" is a political category, not a medical or scientific one.
A "drug," as the world defines the term today, is "a substance that has no good uses for anyone, ever, at any time, under any circumstances" -- and, of course, there are no substances of that kind: even cyanide and the deadly botox toxin have positive uses: a war on drugs is therefore unscientific at heart, to the point that it truly qualifies as a superstition, one in which we turn inanimate substances into boogie-men and scapegoats for all our social problems.
The Drug War is, in fact, the philosophical problem par excellence of our time, premised as it is on a raft of faulty assumptions (notwithstanding the fact that most philosophers today pretend as if the drug war does not exist). It is a war against the poor, against minorities, against religion, against science, against the elderly, against the depressed, against those in pain, against children in hospice care, and against philosophy itself. It outlaws substances that have inspired entire religions, Nazifies the English language and militarizes police forces nationwide.
It bans the substances that inspired William James' ideas about human consciousness and the nature of ultimate reality. In short, it causes all of the problems that it purports to solve, and then some, meanwhile violating the Natural Law upon which Thomas Jefferson founded America. (Surely, Jefferson was rolling over in his grave when Ronald Reagan's DEA stomped onto Monticello in 1987 and confiscated the founding father's poppy plants.)
If you believe in freedom and democracy, in America and around the world, please stay tuned for more philosophically oriented broadsides against the outrageous war on godsend medicines, AKA the war on drugs.
PS The drug war has not failed: to the contrary, it has succeeded, insofar as its ultimate goal was to militarize police forces around the world and help authorities to ruthlessly eliminate those who stand in the way of global capitalism. For more, see
Drug War Capitalism by Dawn Paley
.
Rather than apologetically decriminalizing selected plants, we should be demanding the immediate restoration of Natural Law, according to which
"The earth, and all that is therein, is given to men for the support and comfort of their being."
(John Locke)
Site and its contents copyright 2023, by Brian B. Quass, the drug war philosopher at abolishthedea.com. For more information, contact Brian at quass@quass.com.